If you are like me and are on a keto diet but want to enjoy some of your favorite Asian or Vietnamese food, you may wonder how you can make the famous Vietnamese Fresh Spring Rolls Keto Friendly.
I have taken the famous Vietnamese fresh spring roll recipe and made it completely keto-friendly. Anyone on a keto or low-carb diet will love this keto-friendly recipe. It has become one of my fresh favorite Vietnamese fresh spring roll recipes.
Table of Contents
About Vietnamese Fresh Spring Rolls
CNN Travel rates fresh Vietnamese Spring Rolls as one of the top 50 foods in the world. The original Vietnamese fresh spring rolls are not keto-friendly. I discovered you can make changes to ensure your Vietnamese spring rolls are keto-friendly.
What are the things that make this recipe keto-friendly? The Vietnamese use many fresh vegetables in their spring rolls, so with a few minor changes, you can make the fresh spring rolls a keto-friendly lettuce-wrapped spring roll.
In some parts of the world, these Vietnamese fresh spring rolls are also called Salad Rolls and Summer Rolls.
Keto-Friendly Vietnamese Food
With some twists or adjustments, Vietnamese food can be keto-friendly.

Here are a few things you need to remember about Vietnamese food:
Rice Noodles – Rice noodles are not keto-friendly. One cup of Rice Noodles has about 44 grams of carbohydrates, so they have quite a few carbohydrates even if they seem healthy. Bean sprouts are a substitute for the rice noodles in your fresh Vietnamese spring rolls.

Vietnamese Rice Paper Spring Roll Wrappers – The rice paper spring roll wrapper does not have a lot of carbs but it still has too many carbs for those on a keto diet. Two pieces of Vietnamese rice paper spring rolls wrappers have about 17 grams of carbohydrates. One piece of the Vietnamese rice paper spring roll wrapper has about 8.5 grams of carbohydrates. If you eat several fresh spring rolls, these carbohydrates will add up fast. Instead of Vietnamese Rice Paper, you can use lettuce and do a lettuce wrap fresh spring roll.

Hoisin Sauce – Hoisin sauce is required to make the Vietnamese peanut sauce. The peanut sauce used a keto-friendly Hoisin sauce in the peanut dipping sauce.

Soya Sauce – Some people use soya sauce on a keto diet, and others do not; if you do not want to use soya sauce, you can use coconut amino or liquid animals. I have used Braggs liquid amino and can hardly tell the difference in not using soya sauce.

Sugars – Vietnamese food is based on a sweet and sour taste, so sugar or something sweet is always essential in Vietnamese food. We use monk fruit sugar instead of regular sugar, which works great.

Fruit – Vietnamese Fresh Spring Rolls use fruit, but most tropical fruit, such as pineapple and mangos, are high in sugar. Alternatives you can use are fresh coconut meat (the white part of the coconut), strawberry, and blueberries would also be keto-friendly alternatives to still have the sweetness from fruit for your fresh spring rolls.
Coconut Oil – If you need to fry anything up, we recommend using coconut oil. it is a great oil to use for all kinds of Asian food.
Most Asian food, especially fresh spring rolls, is not cooked with exact measurements. Feel free to add, subtracts and adapt this recipe in any way. One of the great things about Asian cooking is that you can experiment with the recipe as much as you want.
About This Keto-Friendly Vietnamese Fresh Spring Roll Recipe
Once you have the basics of making Keto-friendly Vietnamese fresh spring rolls, there are a lot of varieties you can use to make the Vietnamese lettuce wrap keto-friendly spring roll.
Here is some information about the spring roll recipe;
Fresh Vegetables – One of the great things about the Vietnamese Fresh Spring Roll recipe is that it uses so many fresh vegetables. You can be as creative with the vegetables as you want, but our recipe has lettuce, cucumbers, fresh red peppers, yellow peppers, and bean sprouts.
Fruit – Our recipe uses fresh coconut and blueberries, but you can try any keto-friendly fruit.
Herbs – The two main fresh herbs for our spring rolls are fresh cilantro and mint. If you want, you can also add some fresh Vietnamese basil or fresh Thai Basil.
Meat – We made this recipe with chicken and shrimp, but you can also try it with beef or pork. Some people eat tofu on a keto-friendly diet; if you do, you can add some fried tofu.
Egg – We also use a fried egg. Our egg is fried very thin, almost like a French crepe.
Peanuts – We love peanuts, so we add some crushed peanuts, but this can be optional.
Vietnamese Spring Roll Dipping Sauces
The Vietnamese will eat their fresh spring rolls with 2 kinds of dipping sauces. One is the peanut dipping sauce, and the other is a fish sauce-based dipping sauce. If you are not of the name "fish sauce" for a dipping sauce – try it – it is very good.
Have a Wrap And Roll Party
We love to do with these keto-friendly lettuce-wrapped spring rolls and to have what I call a wrap and roll party. That is one of the easiest meals you will ever prepare. We cut up all the food, make the two dipping sauces, and then let people roll and make their spring rolls.
That is a great way to do it with these lettuce rolls, and I have found that people love doing this. We also had some Vietnamese salads we made together with this meal. Seeing what people put into their Vietnamese lettuce wrap fresh spring rolls; is a fun way to have a meal.
Related Recipes:
Vietnamese Shrimp Fresh Spring Rolls With Vietnamese Dipping Sauces
CNN Travel rates Vietnamese fresh spring rolls as one of the top 50 foods globally; you will understand why they are so popular when you try these fresh spring rolls.
To learn more about Vietnamese fresh spring rolls and why some people call them salad rolls or summer rolls, read our blog Vietnamese Fresh Spring Rolls Vs. Salad Rolls Vs. Summer Rolls by clicking here. This blog is filled with information about these beautiful Vietnamese fresh spring rolls.
You can learn more by reading Vietnamese Shrimp Fresh Spring Rolls With Vietnamese Dipping Sauces by clicking here.
Fried Vietnamese Spring Rolls (Nem) Recipe
Vietnamese spring rolls can be fried or fresh. The spring rolls are a traditional dish that will consist of pork, prawn, vegetables, and rice noodle. The spring rolls are rolled with a Vietnamese bánh tráng or a very thin rice paper.
The Vietnamese spring rolls in the north, south, and central Vietnam are not precisely the same taste or name. In South Vietnam, they call the fried spring rolls as chả giò, whereas in North Vietnam, they are called nem.
You can discover more by reading Fried Vietnamese Spring Rolls (Nem) Recipe by clicking here.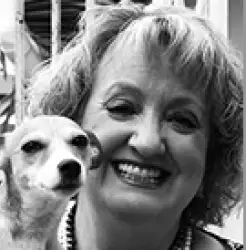 Latest posts by Anita L Hummel
(see all)