One of the classic stories for Christmas is the story by Charles Dickens, of a Christmas Carol. This is a story that teaches us all something about the meaning of Christmas.
Even though Charles Dicken's Christmas Story was written during Victorian times, it is still a story that is meaningful for each of us today. It's a story about Scrooge and the ghosts who visit him. It is ultimately a story about redemption, about a man who is given a chance to change his ways.
Table of Contents
Our 12 Fun Facts About the Christmas Carol By Charles Dickens
One of the most iconic symbols of Christmas is Charles Dickens's beloved holiday classic, 'A Christmas Carol.'
From humbling ghosts to memorable lines, this tale has been brought to life countless times on stage, screen, and radio. But how much do you know about this timeless story? Read on to discover 12 intriguing facts about 'A Christmas Carol' that will bring more joy into your festive season!
Here are 12 of our favorite facts and information about Charles Dicken's Christmas Carol
1 – A Christmas Carol – Facts About Scrooge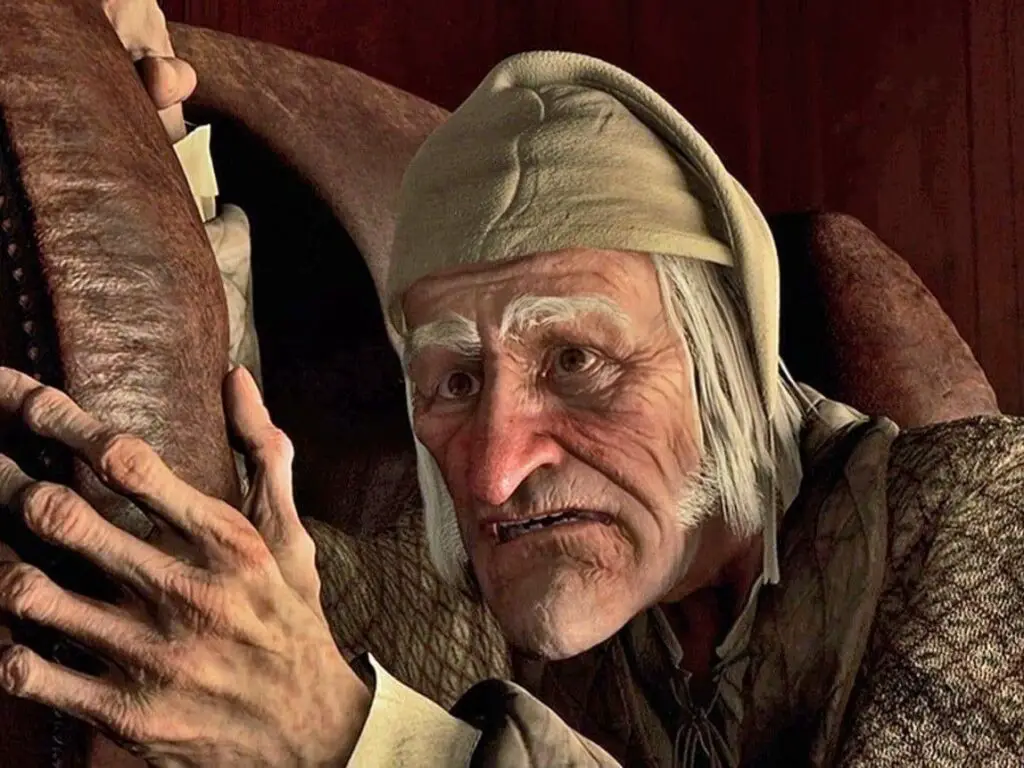 In the Christmas Carol, the main character Scrooge is considered a stingy and mean man who will not even allow his poor clerk Bob Cratchit to have a decent fire to warm himself on Christmas Eve. This act symbolizes how stingy Scrooge is not only as an employer but also as a human being.
Scrooge symbolizes all those who are opposed to the idea of Christmas. Also, those who are greedy, selfish, and do not allow decency and goodwill towards our fellow man. He is a symbol of what is wrong in the world, how bosses may ill-treat their staff, to how the pursuit of money has made a man miserable, cold-hearted, self-deluded, miserly, and ill-mannered.
2 – Scrooge's First Name
Scrooge's first name was Ebenezer. It has been suggested that Charles Dickens gave Scrooge the first name of Ebenezer as the name means" stone of help." Charles Dickens would have seen that even though Scrooge was hard-hearted, eventually, he could be redeemed and change his ways.
3 – Christmas Carol – Background Information
When Charles Dickens wrote the Christmas Carol in 1840s England, about 35,000 children under 12 years old lived and worked in one of the many poor houses. The living conditions in those workhouses were appalling.
Living conditions in London were harsh for many, especially for the children in the workhouses who were whipped and treated with harsh punishments. The children were barely given enough food to sustain themselves.
Charles Dickens would have seen these injustices and some of the miserly people who refused to help.
4 – Why Charles Dickens Wrote The Christmas Carol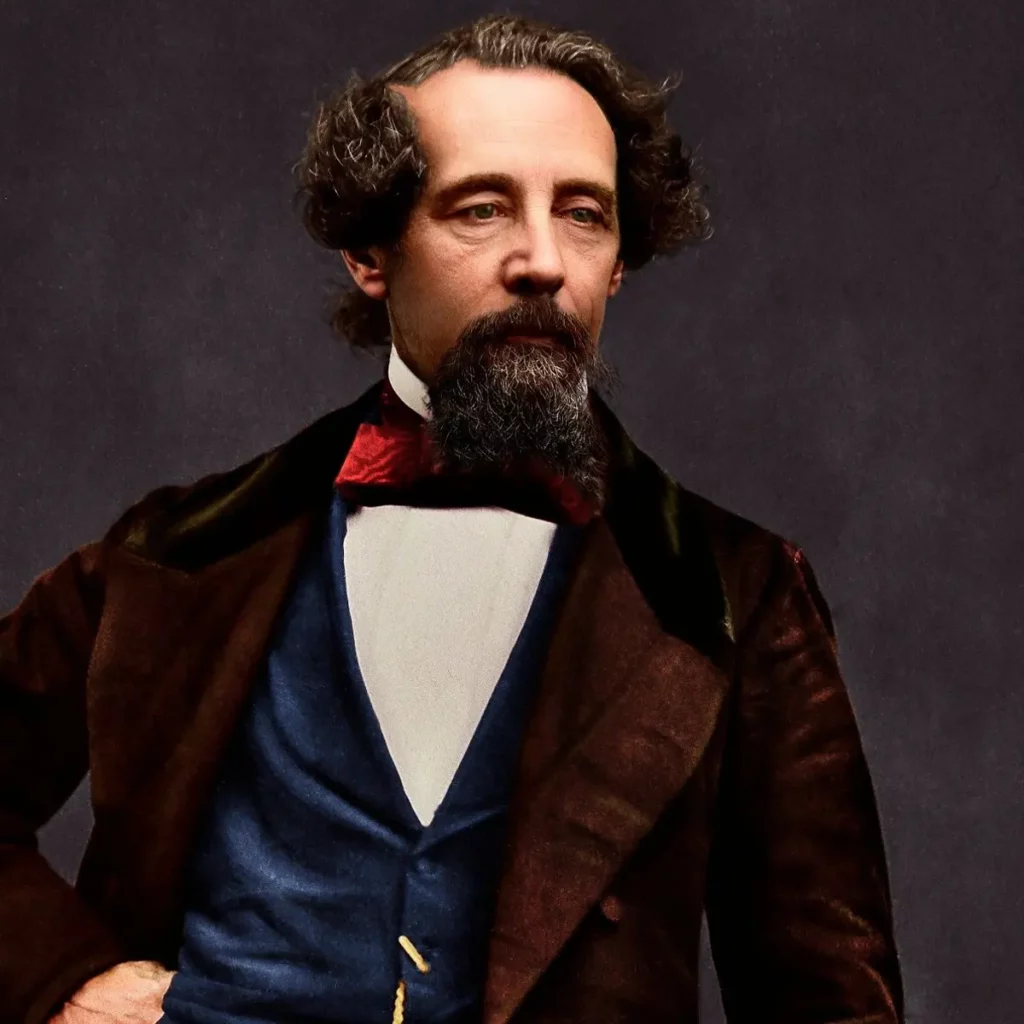 Like many other books, Charles Dickens wrote the Christmas Carol as a social commentary. Charles Dickens, though a successful writer, had an understanding and devotion to those who were the poor and underserved in society.
At 12, Charles Dicken had to leave school to work in a boot-blacking factory when his father was incarcerated in the debtor's prison; his family was in debt and poor. It was not until three years later that he could return to school to continue his education.
Charles Dickens understood the plight of the poor and underserved in England during this time as he had lived a life of child labor and harsh working conditions.
5 – How Much Were 15 Shillings Worth In A Christmas Carol?
In the Christmas Carol, Bob Cratchit makes 15 shillings a week. Bob Cratchit had a lot of children and mouths to feed.
We know that Bob Cratchit had to work long hours for his work and had no rights. In speaking of this, Politifact said this:
Bob Cratchit was not the working poor. He could read and write and was a clerk. He did not work in a factory. His children were not in the poor house, and he was not a poor laborer. He also had a home, but still, he was at barely above starvation wage as a worker for his time.
Charles Dickens knew that his readers would understand that 15 shillings were a wage that placed a man and his family just above the starvation level at that time.
6 – When Does A Christmas Carol Take Place?
The Christmas Carol took place in 1843. The year's significance was that London was experiencing some of the most significant population increases ever. There was a large gap between the rich and poor.
Children of lower-class families were expected to work in factories.
At the time, Ebenezer Scrooge was a man in his 60s, when the average life expectancy was in the 40s. So Scrooge is already very old for this time.
7 – Christmas Carol Meaning
The Christmas Carol is a story of redemption. Scrooge was a miserly man who seemed to be beyond redemption. He was mean; he was rude; he was ill-mannered. He treated Bob Cratchit, his clerk, with disdain and meanness.
Ebenezer Scrooge represented everything terrible at Christmas. He was not even kind to his nephew Fred; his nephew tried to be kind to him. The four ghosts' visits included the ghost of his former business partner Jacob Marley, the ghost of Christmas past, the ghost of Christmas present, and the ghost of Christmas future changed Ebeneezer Scrooge.
Set a Christmas Carol is the story of redemption. It is a story that we can all change and that it is never too late to change.
Listen To Our Podcast About What Is The Main Meaning Of Christmas Carol? below or by clicking here.
8 – Why Are There Four Ghosts In The Christmas Carol?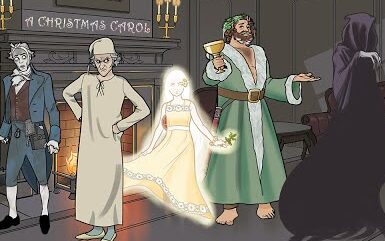 Charles Dickens used four ghosts in the Christmas story. Jacob Marley is Ebeneezer Scrooge's former business partner. He comes to warn Scrooge that other ghosts will visit him and encourages him to change before it is too late.
The other ghost is the Christmas past, present, and future; they are the main ghosts in the Christmas Carol.
Jacob Marley is the first ghost to come to Scrooge to warn him that other ghosts will see him that night. Scrooge had Marley come as a kind of warning to Scrooge to let him know what would be happening.
9 – The Ghost Of Jacob Marley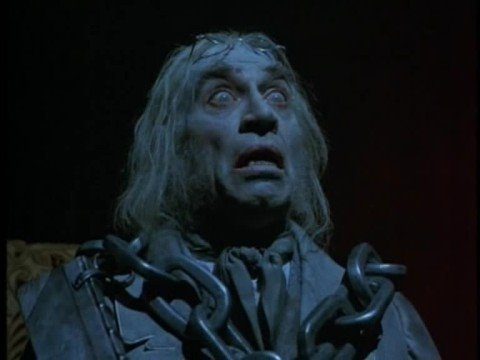 Marley, who is also mean like Scrooge, shows Scrooge his chains and warns him that he could end up like him. Marley tells Scrooge that the ghosts are coming to offer Scrooge a chance at redemption and change.
10 – The Ghost Of Christmas Past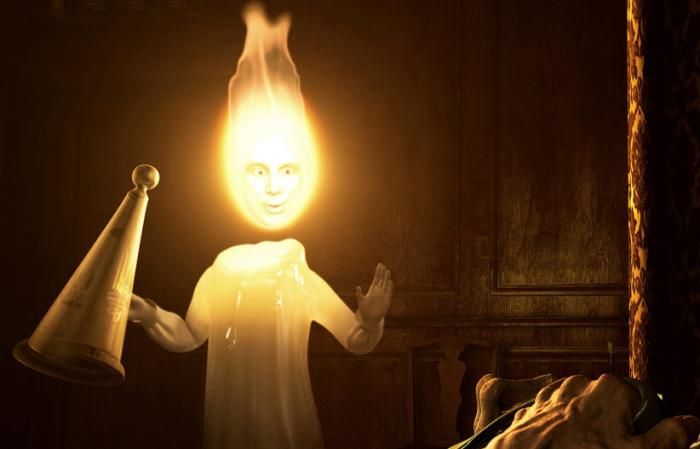 After Marley's visit, the Ghost of Christmas past visits Scrooge. The ghost arrives as the clock chimes. This ghost shows Scrooge some of his past and happier times.
The ghost shows Scrooge this lost love between Belle and her family. He takes Scrooge on a tour of his past Christmases.
11- The Ghost Of Christmas Present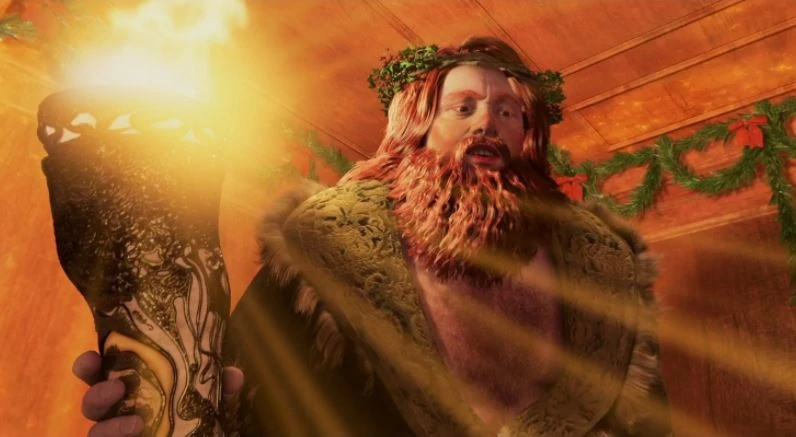 The ghost of a Christmas present also appears as the clock strikes again. He appears in Scrooge's room, surrounded by a feast. It shows how the generous nature of the abundance of food.
He shows Scrooge some Christmas celebrations of Bob Cratchit and his nephew Fred. Scrooge is enthralled with Bob Cratchit's boy Tiny Tim.
At the very end, the ghost shows Scrooge two children hiding under his cloak called ignorance and want.
12 – The Ghost Of Christmas Future
The ghost of the future is eerie; it does not say a word to Scrooge but guides him.
The scene shows Scrooge's funeral, where men wonder about the money he left. He shows people picking through his belongings. It shows how the people did not care that he was dead. He sees that his death would be this way.
He then takes him to Bob Cratchit's house, and Scrooge realizes that Tiny Tim has tragically died. And finally, the ghost takes him to his tomb, where he sees his name engraved as "Ebeneezer Scrooge."
The Christmas story is powerful as it reminds us that anyone can change. It also helps to teach us all about the true meaning of the Christmas season.
At A Bus On A Dusty Road, we talk about travel, life, and ex-pat living. We are all about "Living Life As A Global Citizen." We explore social, cultural, and economic issues and travel.
We would love to have you be part of our community. Sign up for our newsletter to keep up-to-date by clicking here. If you have any questions, you can contact me, Anita, by clicking here.
Listen to our Podcast called Dusty Roads. You can find it on all major podcast platforms. Try out listening to one of our podcasts by clicking here.
Subscribe to our A Bus On A Dusty Road YouTube Channel with great videos and information by clicking here.
Related Questions
Working From Home and Home-based Businesses, What You Need To Know
Working from home is when your employer may have you work from your home for some time. This is similar but not the same as telecommuting or remote working. On the other hand, a home-based business is where you are an entrepreneur. You own, run, and operate your business using your home as your base for your business operations.
To learn more, you can read our blog on Working From Home and Home-based Businesses, What You Need To Know by clicking here.
How Do I Start A Home-based Art Business?
If you are considering starting a home-based art business, you should first try to understand your goals in starting your business. You also need to be sure that you have a place in your home where you can operate your business and mainly produce the required artwork. But, all of this will not matter if you are not creating high-quality artwork consistently.
You can find out more about how to start up a home-based art business by reading the blog Planning to Start A Home-based Art Business, What To Consider by clicking here.
Do I Need To Have a Website? 11 Reasons Why
We recommend that anyone looking to have a business also consider having a website, especially if you need it to help you get more business. There may be some businesses where you do not need a website, but we find that a website can help you look professional. Also, a good website can give you credibility.
For some ideas on why having a website is good, you can read the blog 11 Reasons Every Artist Should Have a Website by clicking here.