The term bowman may be a term that many people have heard in sailing but they are not quite sure what the role of a bowman is as part of the sailing crew.
A bowman is a role for a sailing crew whose main job is to be at the front of the sailboat. The bowman will communicate to the team by speaking or using hand signals to let the crew know their f sailing maneuvers. A bowman will always put the safety of himself, his crew, and the boat first while doing all he can to try to help win the race.
Table of Contents
The Bowman's Role On The Sailing Crew
The bowman is the person who is in control of all the sail hoists and drops. The bowman will spend most of their time preparing for spinnaker hoists, jibes, and drops at the foredeck.
To some, it may seem like a thankless job as the bowman is not sailing the boat, but the bowman is a significant role in any sailing crew. The bowman must be prepared to understand the wind, waves, water, and direction so that the bowman can give the right calls to the crew.
Here are some ways the bowman helps the sailing crew:
Time On Distance – As the bowman is at the front of the boat, they understand when the race may start. Understanding this can give the crew a heads-up in getting started on time.
Judgment – A good bowman makes correct judgment calls. A good bowman should have his eyes on the course and the sails and boats around them. A bowman should also understand the wind and maybe even be able to predict wind changes.
Communicator – A good bowman is a good communicator. They will know and understand the hand signals and learn how to properly communicate what is seen up ahead to the crew.
In a sailing race, the role of a bowman is critical as the bowman helps to ensure the boat continues to sail smoothly to win the race. For many races and kinds of sailboats, no race is won without a good bowman out there doing their job at the boat's bow.
Qualities Of A Good Bowman In Sailing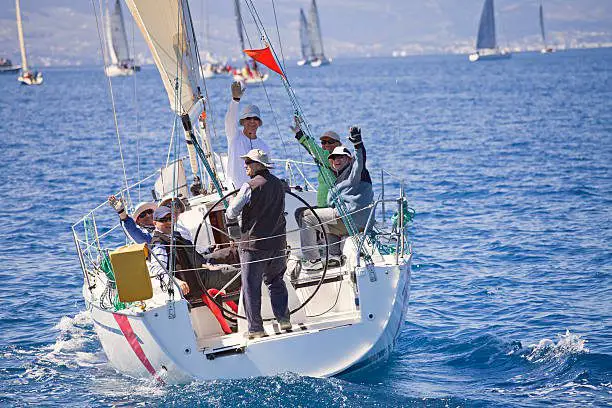 To be a good bowman is not an easy job. It requires you to communicate and understand the boat's direction.
A bowman is not someone who sits at the front of a boat and watches the wind and waves, but a good bowman is highly active and an essential part of the boat's crew.
Here are some qualities of a good bowman:
A Bowman Is Prepared
A bowman will be prepared and equipped with the right clothes and gear. At the front of the boat, a bowman can get very wet. A Bowman will come with the right clothes, including a jacket with closures at the wrist and waist so that if you get sprayed with water, the rest of your clothes remain dry.
Waterproof trousers will keep you dry, and shoes that will not slip on the boat deck. A good bowman should never go barefoot. Some bowmen prefer to wear a wetsuit as they feel it is more conducive to the water they may come up against.
A bowman should also consider a harness for safety as being a bowman or bowwoman can be a dangerous position, especially in high winds and waves, and you need to climb up the mast or sail.
One of the best harnesses is the Spinlock which is made for working at heights onboard a yacht. 
A Bowman Knows And Understands the Sailing Course
A good bowman would know and understand the sailing course. They would have done their homework and had a plan in mind if something came up unexpectedly.
Most pro-level bowmen will spend less than 1.40 seconds on the bow in any windward-leeward race maneuver. A bowman can get quickly and efficiently off the boat's bow.
A Bowman Puts Safety First
A good bowman will put safety first, including their own life. It is not worth your life to be tossed off a boat in a terrible accident; no race is worth your own life and the safety of your crew.
That is why a good bowmen will put the safety of themselves, their crew, and the boat first and ensure that they are doing those sailing maneuvers that make sense while also having all the proper safety equipment, including harnesses.
A Good Bowman Looks Up As Well As Forward
A good bowman will look up as well as forward. A good bowman knows and understands all the halyards on the boat.
A halyard, a halliard, is a line or rope used to hoist a ladder, sail, flag, or yard. The halyards are essential as they can get tangled, stuck, or crossed. A good bowman understands this, so they also understand where all the halyards are and how they are supposed to be.
A Bowman Understands That Communication is Key To Their Role
A bowman understands that communication is key to their role as a crew on the boat. In some boats, the bowman will shout or say the maneuver, but in others, the bowman will use a series of bowman communication hand gestures.
Common Bowman Racing Hand Signals
To help ensure and facilitate communication between the bowman and the crew, there are some standard hand communication signals that the bowman can use to communicate appropriately to his crew.
Below are the standard racing hand bowman hand signals. A good bowman will use this to communicate to the other crew members. (All hand signal photos are credited to Yachting World)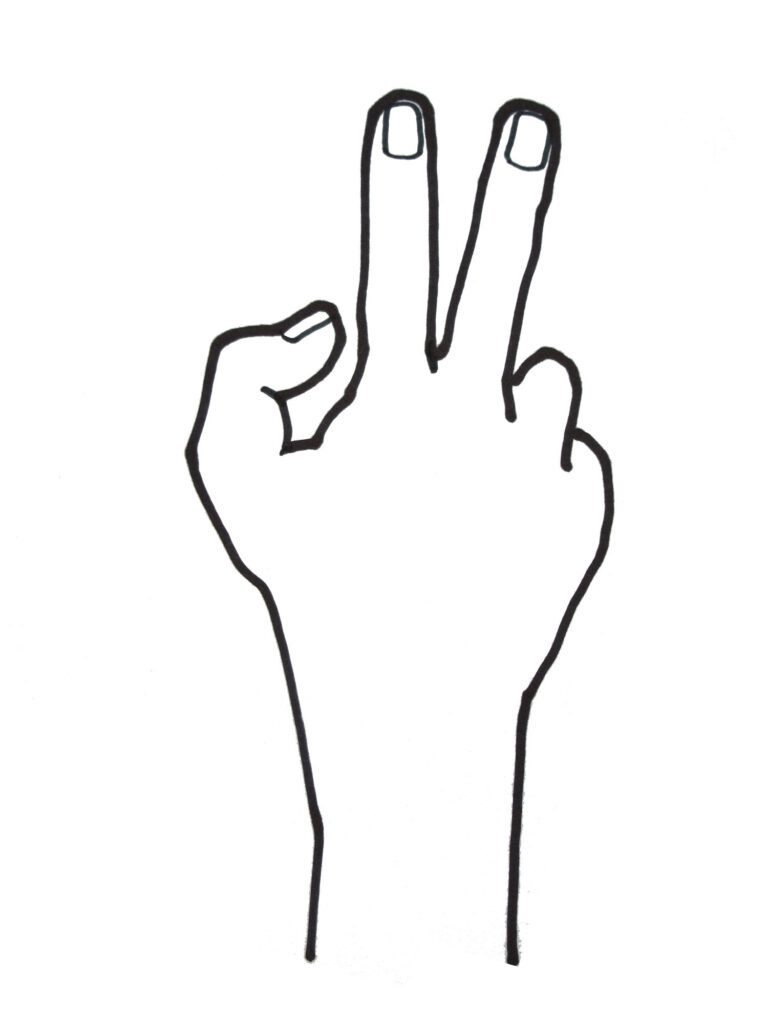 Raised Fingers – A bowman can raise one finger for every start line at the start line.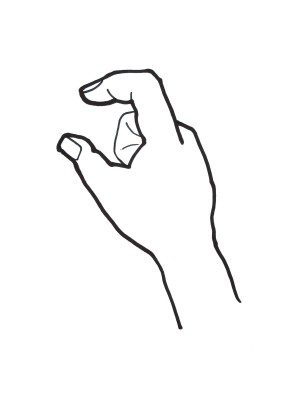 Nearly Pinched Finger And Thumb – The nearly pinched finger or thumb tells the crew they are nearly inside a boot length and close to the line.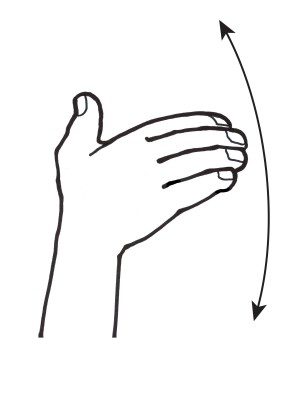 Fanning In A Flat Pattern – Fanning your entire hand in the flat pattern lets the crew know there is time so they can slow down.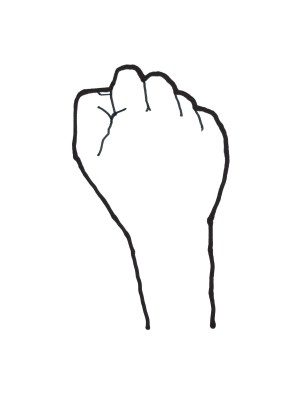 Clenched Fist – A clenched fist tells the crew they should hold this course.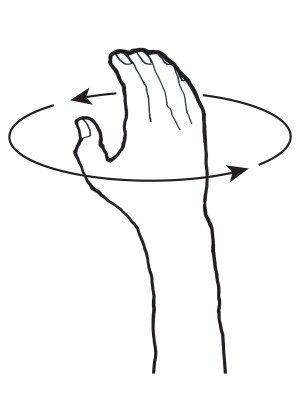 Winding The Arms Around In A Circle – Winding your arm around in a circle means to speed up or let's get going.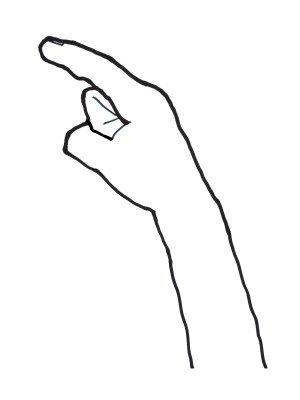 Pointing With One Finger – Pointing with a finger tells the crew to change course while pointing and giving them the direction to go.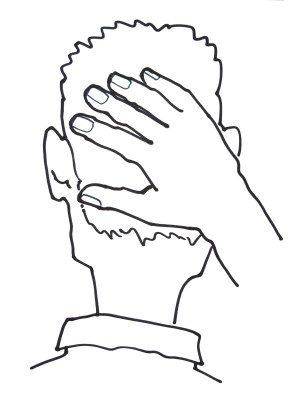 Hand On Back Of Head – The hand on the back of the head lets the crew know that the bowman does not have a good visual, so they may want to revert to using the GPS if possible.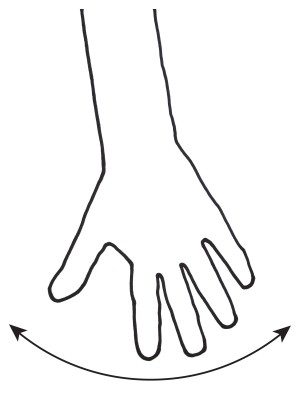 Arm Down And Swinging – The arm pointed down and swinging lets the crew knows that we are clear from the boat ahead and are not overlapping.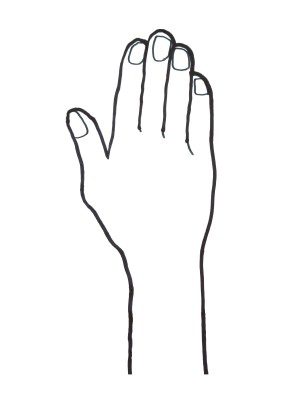 Arm Raised High – The arm raised high tells the crew that we are not clear to swing on the boat ahead or that they are overlapped.
A bowman on a sailing crew plays a significant role. They need to communicate correctly to the team, but they also need to look out for safety and other issues to ensure the crew, boat, and everyone can safely finish the race.
At A Bus On A Dusty Road, we talk about everything about travel, life, sailing, and ex-pat living. We are all about "Living Life As A Global Citizen." We explore social, cultural, and economic issues and travel.
We would love to have you be part of our community. Sign up for our newsletter to keep up-to-date by clicking here. If you have any questions, you can contact me, Anita, by clicking here.
Listen to our Podcast called Dusty Roads. You can find it on all major podcast platforms. Try out listening to one of our podcasts by clicking here.
Subscribe to our A Bus On A Dusty Road YouTube Channel filled with great videos and information by clicking here.
Related Questions
What Is The Function Of A Sailboat Keel?
The keel is the part of the boat that is down into the water as a blade or ridge. It is the part of the boat that keeps it upright and from tipping or blowing sideways. It is also a critical part of the boat that helps steer and control it better.
By clicking here, you can discover What Is The Function Of A Sailboat Keel?
How Much Wind Is Too Much For A Beginner Sailor?
For a beginner sailor, the wind is usually recommended to be under 10 knots. Those who are more experienced or with a larger boat can consider going up to 12 knots of wind. A knot is not the same as miles per hour or kilometers per hour but is faster than these measurements.
By clicking here, you can discover How Much Wind Is Too Much For A Beginner Sailor?
No Experience Sailing, 6 Tips To Get Started
If you are going to take up sailing, you first must get on a boat and find out if sailing is suitable. The best sailors can handle their boats in all kinds and types of weather. Find a class that you can join and get certified. Sailing requires knowledge and skill. Find yourself a sailing community that you can be part of.
By clicking here, you can discover No Experience Sailing, 6 Tips To Get Started.