I always tell anyone traveling to Asia, especially Hanoi Vietnam, to not sleep in and miss all the excitement on the streets in the early mornings. With early morning exercise, something magical can happen in Asia's parks, roads, and public areas. This is always one of my favorite times of the day.
In the early mornings in Hanoi, Vietnam, many streets bustle with people out exercising. It is usually safe to go out early in Hanoi, Vietnam. People in the city tend to start their days very early. You must also get up early to see the early morning exercise. There are many places in Hanoi where you can see a lot of early-morning exercisers. Starting the day early is a habit that many people have throughout all of Asia.
Table of Contents
Here is a video showing some kinds of morning exercise on the streets of Hanoi, Vietnam.
Is It Safe to Go Out In The Early Mornings?
One of the concerns that many people may have about getting out the door in the early hours of the morning is if it is safe to go out early. The answer to that is not an easy yes or no answer.
Here are a few things you can do to ensure your safety:
Let Others Know – For your protection, if you have a traveling companion and you are not both going out early in the morning, you should let them know where you have gone. If you are traveling alone, you can let the front desk know where you are going when you turn in your key.
Do Not Carry A Lot of Cash On You – If you are going out to exercise, there is no point for you to carry a lot of cash. I always carry some cash just if I need it, like if I get lost and need to return to my hotel or a water bottle.
Hotel Name Card – If you are staying in a hotel, you should have a copy of their name card in case you get lost. It is always easier to ask people for directions if they can see the address in their language than if you are trying to pronounce where you need to go.
Use a Fanny Pack or Arm Band– I know many people think having a fanny pack is outdated and unfashionable. I do not care, as I always have one when exercising and traveling. I use it to buy money, keys, lip balm, water, and a phone. Sometimes I will also put in a pair of sunglasses. The reason is in the early morning, before sunrise, it may be a bit dark, but suddenly the sun will come up, and you may need your sunglasses. You can use a running armband if you cannot run with a fanny pack. But make sure you slip a bit of money and the hotel name card into the running armband.
Carry Your Phone – I always carry my phone with me. I like to listen to podcasts when I am exercising, but I like to have it take photos. A phone is also a great safety measure in case you get lost or hurt or need to be contacted.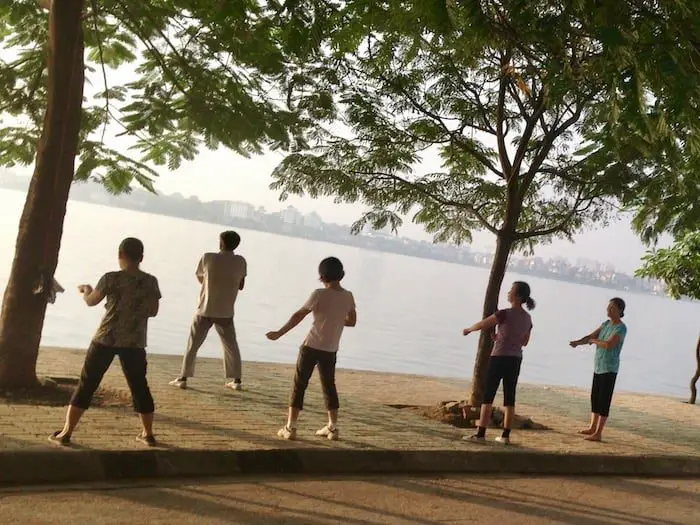 I have found traveling in Asia early in the morning to be safe, but I also make sure to take all these necessary precautions. If you are traveling to Vietnam, you can read our blog on Is Vietnam safe to travel alone? What you need to know by clicking here. This blog will give tips on how to stay safe when traveling around Vietnam.
If you are traveling to Cambodia, you can also read a blog on Is Cambodia Safe for a Solo Female Traveler to Travel Alone? by clicking here. This blog talks about how to stay safe in Cambodia.
On a morning walk, one thing happened to me was that I got bitten by a dog. This dog ran out of his house, ran up to me, and nipped me in the leg. I asked the dog owner for papers to see if the dog had a rabies shot, but they could not produce any papers. My rabies shots were not updated, so I had to get a new series of rabies shots. If this happens while traveling, it could be a real problem.
If you are traveling to Southeast Asia, you can read our blog on Why you need a Rabies Shot Before Traveling to Southeast Asia by clicking here. This blog will explain why we encourage everyone traveling to Southeast Asia to get a rabies shot before traveling. Rabies can be deadly, yet it is a problem in many parts of Asia.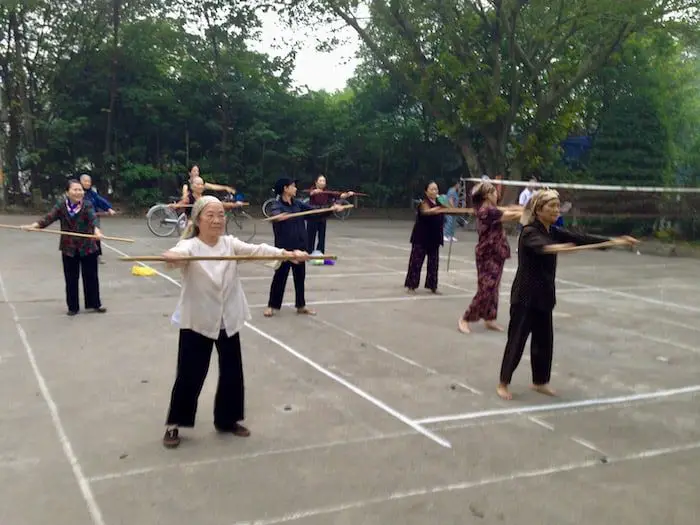 Get Up Early to the Parks, Lakes, and Public Areas.
If you are traveling to Hanoi, Vietnam, or any part of Asia, you should consider getting up early in the morning to see the morning exercise. In the summertime, when it is hot outside, these activities will start as early as 5 am and sometimes as early as 4 am. In the wintertime, when it is still dark outside in the mornings, you can see the exercisers starting at 5:30 am or 6 am or even earlier.
From 7 am to 7:30 am, most people start to go to work. Most offices start work at 8 am.
Life generally starts early in Asia, so if you decide to sleep until 10 am, you will miss most morning excitement. The mornings times are always bustling with activities.
If you are traveling to Hanoi, Vietnam, here are some places for you to see the morning exercise routines:
Hoan Kien Lake, Hanoi – If you are staying near downtown Hanoi, a jog or walk around Hoan Kien Lake any morning of the week will have many people exercising. They may have exercise classes, ballroom dance, Tai Chi, and even people lifting weights on the sidewalk. This is a popular place for people to exercise.
West Lake (Tay Ho), Hanoi – Another trendy place for morning exercise is West Lake or the Tay Ho area. Some significant exercise spots would be near the Dragons on the Lake, off Lac Long Quang Street. The street between West Lake and Truc Bach Lake is Thanh Nien Street. West Lake is very active every morning, with bikers, joggers, and people exercising. You can find people exercising all around the West Lake area in the morning, every morning of the week.
Lenin Park – Lenin Park is a park that is on Dien Bien Phu Street. There is usually a lot of activity in the park in the early mornings. I have seen some pretty serious Badminton players and competition going there some mornings.
In almost all parts of Asia, with a park, lakes, or other public spaces, you will find some exercise groups in the early mornings. If you see a dance, aerobics, or Tai Chi group, they may even ask you to join them. Don't be shy – get out and exercise with them.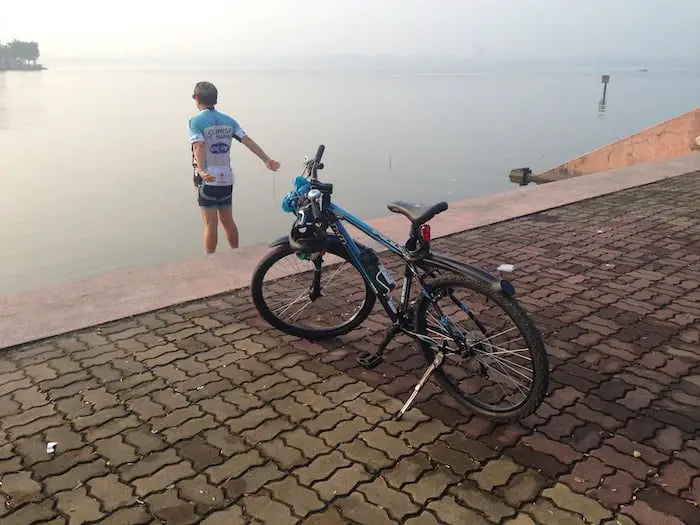 There is nothing like the mornings in Asia. Not only are they filled with excitement, but it gives you a chance to go out and see some culture, people, and things you may not see otherwise. At least in Hanoi, Vietnam, early morning exercise is the city's heartbeat.
How To Get To Hanoi, Vietnam From Anywhere
Hanoi, Vietnam, is undeniably a captivating and delightful city to explore. Beyond the enchanting early morning exercises, it boasts many fantastic tourist attractions waiting to be discovered. I
f you're contemplating how to reach Vietnam from virtually anywhere, we highly recommend perusing the Book a Way website through the link below.
We are confident that your visit to Vietnam will be a cherished experience, and you'll come to appreciate its charm as much as we do.
At A Bus On A Dusty Road, we talk about travel, life, and ex-pat living. We are all about "Living Life As A Global Citizen." We explore social, cultural, and economic issues and travel.
We would love to have you be part of our community. Sign up for our newsletter to keep up-to-date by clicking here. If you have any questions, you can contact me, Anita, by clicking here.
Listen to our Podcast called Dusty Roads. You can find it on all major podcast platforms. Try out listening to one of our podcasts by clicking here.
Subscribe to our A Bus On A Dusty Road YouTube Channel filled with great videos and information by clicking here.
Related Questions
How Can I Travel Alone and Make Friends?
To travel alone and make friends, you must first learn how to be alone and enjoy yourself. Then smiling at other people can help to break the ice. Go up to talk to new people and get to know them. Be a good listener and get to know others. Don't be afraid to try a new language. And finally, when you travel alone and start to make friends around the world, you quickly learn that there are many good people out there in this big wide world of ours.
You can read our blog on How to Travel Alone and Make Friends, What You Need To Know by clicking here.
How Many Vietnam War-era Bombs Are Still in Vietnam?
It is estimated that at least 350,000 tonnes of bombs, or about 5% of Vietnam War-era bombs, remain in Vietnam. At the present clear-up rate of the explosives, it will take at least 300 years to remove the unexploded ordinances from Vietnam's landscape.
You can learn more by reading How Many Vietnam War-era Bombs Are Still in Vietnam? by clicking here.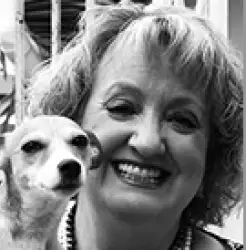 Latest posts by Anita L Hummel
(see all)