Mongolia is truly one of the fascinating countries in the world to visit. It also has a rich history country but has not been an actual independent country for very long.
In 1911 Mongolia broke from Chinese rule; in 1921, the socialist People's Republic of Mongolia was formed. The Peoples Republic of Mongolia was a satellite state of the Soviet Union. When the Soviet Union broke apart in 1989, Mongolia's fate again changed. In 1990, Mongolia, an independent and democratic country, was formed; its official name is Mongol Uls.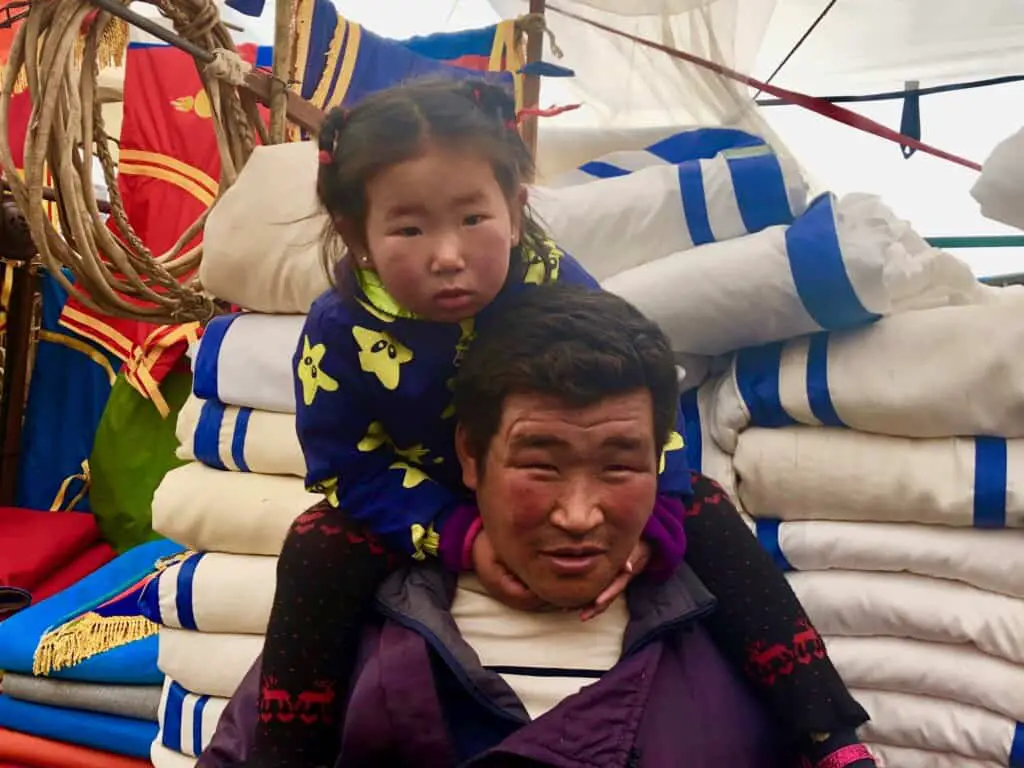 Mongolia Becomes A Country
After the collapse of the Ching dynasty in 1911, Mongolia, under Bodg Khaan, declared independence. During this time, the newly formed Republic of China considered Mongolia to be part of its own territory. Yuan Shikai, the then-president of the Republic of China, considered the Mongolian territory to be also part of the Qing Dynasty's territory.
On the other hand, Bodg Khaan said that Mongolia was never part of the territory of China. In fact, he said that both Mongolia and China had been ruled under the Qing dynasty by the Manchus. Therefore, once the Manchus lost power, Mongolia was separated and was no longer part of Chinese territory.
To learn more about the difference between Manchu, Mongol snd Han Chinese you can read our blog What Is The Difference Between Manchu, Mongols, And Han Chinese People? by clicking here.
Bodg Khaan controlled an area of Mongolia that was approximately the size of former Outer Mongolia during the Qing dynasty. In 1919 Russia had the October revolution, which was led by Josef Lenin. Also near this time, the White Russian Lieutenant-General Baron Ungern led his troops into Mongolia in October 1920.
General Baron was able to defeat some Chinese forces which were also coming to Mongolia in early February 1921. Mongolia, which is sandwiched between Russia and China, decided to join with the Russians. To eliminate the Chinese threat, Bolshevik Russia decided it was better to support a communist Mongolian government and army than to have to fight or worry about Mongolia.
Mongolia's People's Republic is Formed
From 1921 until the end of 1989, Mongolia was a one-party state with very close ties to the Soviet Union. Mongolia receives technical, economic, and military assistance from the Soviet Union. They also followed Soviet guidance, politics, economics, and built a socialist society.
Stalin and the Soviet Union were interested in Mongolia because of its strategic position, which acted as a buffer between Russia and China. Mongolia is situated with Russia to the north and China to the south, making the perfect buffer between Russia and China.
When the Soviet Union fell at the end of 1989, so did the one-party system in Mongolia that had close ties to the Soviet Union. At this period of time, forces of change happen in Mongolia, and the monopoly of power that the communist had disappeared.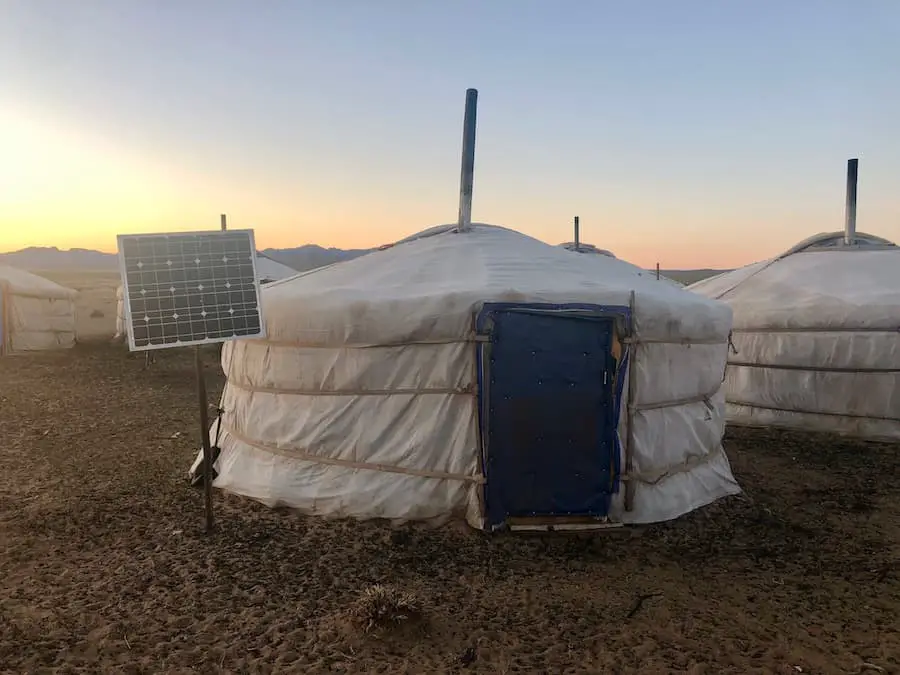 Fall of the Soviet Union and Mongolia
In 1990 with the fall of the Soviet Union, the one-party system of communists fell in favor of free multi-party elections. These free multi-party elections also included a coalition government, a new culture, a new constitution, greater religious freedom, and more emphasis on the Mongol national traditions.
The new Mongolian government also took a neutral position in international relations, and they transitioned their economy to a market economy. All of this has taken place since 1990.
As the Soviet Union influenced Mongolia for so many years, there are still many communist influences that you can see in Mongolia today. Many of the older Mongolians will tell you that they went to college and studied some Russian. There are also some old Soviet-style buildings. When I traveled to Mongolia, I saw a lot of imported Russian foods.
In fact, today, both Mongolia and Russia are considered to be critical trading partners. They see themselves as friends and not foes. The official name of Mongolia today is Mongol Uls.
If you want to discover more about Mongolia you can read our blog Mongolia Vs Inner Mongolia: What Is The Difference? by clicking here.
Genghis Khan and Mongolia Today
Genghis Khan is now seen as a national hero in Mongolia; the Mongolians consider him their founding father. During the Soviet rule, even mentioning the name, Genghis Khan was banned.
This is because the Soviets hoped to stamp out all traces of Mongolian nationalism. They felt one of the best ways to do this was to remove the memory of Genghis Khan and Mongolian nationalism and history from all the history books. People were forbidden to make a pilgrimage to his birthplace in Khentii.
Genghis Khan's memory has benefited from the change of government in Mongolia. Today he is considered one of the most revered national heroes. The nation's main airport is named in his name. His portrait appears on Mongolian currency, and the Mongolians have created a huge memorial called the Genghis Khan Statue Complex to him outside Ulaanbaatar.
To discover more about Genghis Khan and the Genghis Khan Statue Complex you can read our blog Mongolia's Genghis Khan Statue: Mongolia's Love for Genghis Khan by clicking here.
Mongolia's independence is relatively new; it has really only been an independent country since 1990. The amazing thing about this is that Mongolia is a vibrant, modern, and exciting place, so it does not feel like a country that gained its full independence in 1990.
Related Questions
What Are Some Lessons On Community Support from The Mongolian Nomadic Herders?
The Mongolian nomadic herders in the Gobi Desert taught me six important lessons about our community support importance. I learned some important lessons about our working together as a group and supporting our neighbors while also building a support team that will always be there for us – especially in time of need. For this to happen, we must each be willing to serve in our communities and work together.
You can discover more by reading our blog 6 Lessons On Community Support from The Mongolian Nomadic Herders by clicking here.
Who Are the Gobi Desert Mongolian Herders Who Use Dirt Bikes?
The Mongolian nomadic family we stayed with had dirt bikes to round up their herds with; both the husband and wife were University graduates. They choose to live the life of a nomadic herder. They also believed in using as much modern technology as possible, as they had everything from cell phones to computers and television that got decent reception. To charge and use all these electrical appliances, they had solar panels around the yurt (ger) campsite.
You can learn more by reading our blog Gobi Desert Mongolian Nomads and their Dirt Bikes by clicking here.