When you go to Hawaii, you may hear people say to you aloha. Some people may wonder what exactly does the word mean?
In Hawaii, people will greet you by saying hello or "aloha." They may also use the word aloha to say goodbye. Aloha is the traditional greeting in the Hawaiian language for greedy people that are friends, family, or even strangers. But the word aloha means much more than just hello or goodbye; there are many traditional and cultural meanings inside the word.
Table of Contents
Aloha In Hawaiian Means Hello And Goodbye
The word "Aloha" means hello and goodbye; many foreigners who visit Hawaii quickly learn it is a traditional Hawaiian greeting.
Aloha is from the Proto-Polynesian language and dates back to the early 1800s. When you break the word Aloha up, it means:
Alo – Means presence

Ha – Meaning breath.
Together the word Aloha means "presence of breath" or the "breath of life." For some, the translation means the "presence of divine breath."
The meaning of this word does not stop there. Because actually, aloha has many different meanings and not just one purpose. Here are some other things that Aloha can also mean:
Alo – Can mean sharing

Oha – It shows friendship

Ha – Breath of life
The word Aloha can also mean sharing with our friends; in Hawaii, our friends become like our family.
In Hawaii, Aloha Is Traditionally Used To Say Hello and Goodbye
In the Hawaiian culture, the word "Aloha" means more than just hello and goodbye, but to the Hawaiians, Aloha means much more than just that. For the Hawaiians," aloha" is more than just a greeting; for the Hawaiian people, it signifies a way of life – a way of living.
No word in English describes the whole meaning of aloha and what it means. This is because the word aloha traditionally means more than just hello and goodbye it is the spirit of the word that is important.
Here are some things that Aloha can also mean in Hawaii:
Aloha can mean love, peace, and compassion.
Aloha is about the presence of being.
Aloha signifies mutual understanding and respect.
Aloha means living in harmony with the people and land around you.
Aloha means to have mercy, sympathy, kindness, and grace.
Aloha shows mutual regard and affection.
Aloha is about warmth and caring for others.
Aloha signifies charity.
Quotes That Show The Hawaiian Spirit Of Aloha
Aloha is more than just hello and goodbye it is the spirit of the Hawaiian islands. It makes visiting Hawaii or even living there a wonderful place.
So important is this spirit of Aloha to the Hawaiian people that when you travel to Hawaii, you not only hear the word Aloha spoken, but you will see the word written all over the island.
The welcoming spirit of Aloha is part of the Hawaiian culture's daily life and the essence of Hawaii.
Here are some of our favorite quotes and sayings that show us the essence of Hawaii and the Aloha spirit.
May there always be Tradewinds behind you, Rainbows around you and Aloha all around you.

Kauai Blessing
Be the Aloha you see in the World

Anonymous
May there always be warmth in your Hale, fish in your net and Aloha, in your heart.

Hawaiian Blessing
"Aloha. It meant welcome and homecoming. It meant love." 

Clemence McLaren
Practice Aloha Around The World: You don't have to live in Hawai'i— or even be Hawaiian to embrace the Aloha Spirit. Aloha can be found in the most surprising places at the most unlikely times. You just have to have an open heart and mind to recognize it!"

Mark Ellman
"every wave says aloha as it kisses the beach…and the beach says aloha to every wave as it returns to the sea" 

Bodhi Smith
"Aloha is compassion, love, light, harmony, peace and joy, all rolled into one. Aloha is choosing love in every moment, showing up and being lovingly present no matter what it looks like on the inner or outer."

Ken Ballard
"Aloha makes perfect sense…saying hello and goodbye have an important intersection, one acknowledges the past, another the future, but both point to the moment of now, here, aloha."

Bodhi Smith
Get The Aloha Spirit – Virtually Travel The Hawaiian Hana Road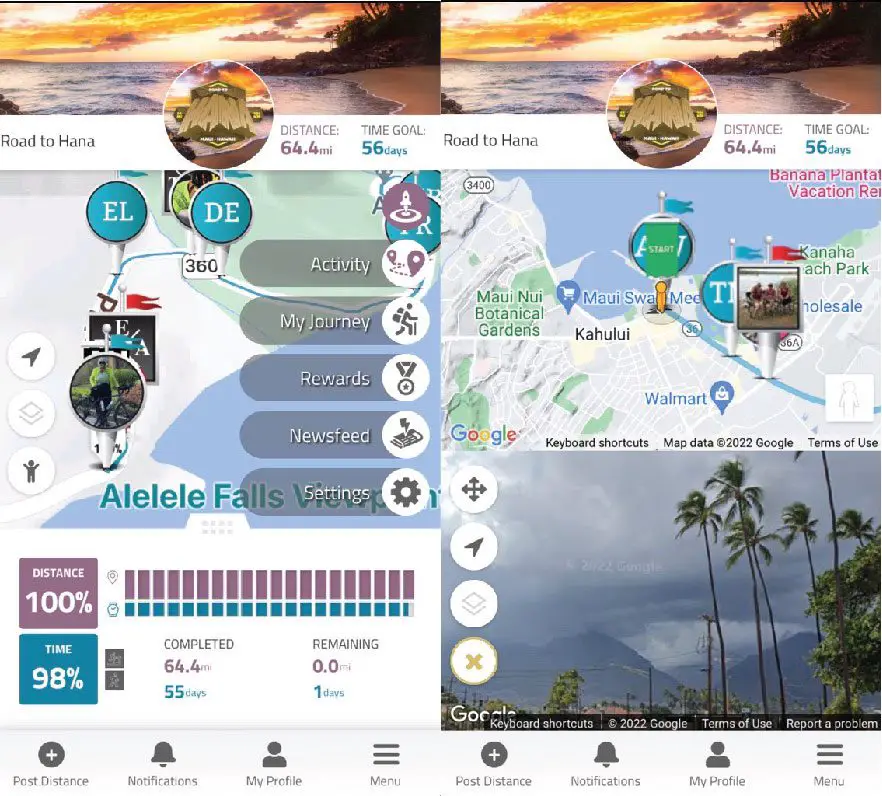 We cannot always travel to Hawaii, but we can virtually travel there with the Conquer Virtual Challenge and their Road To Hana Challenge. The Road To Hana challenge is the 64.4-mile highway on the Hawaiian Island of Maui.
The Road to Hana is considered one of the world's most breathtaking roads. But if you cannot travel there, you can virtually travel there with the Conquer Virtual challenges.
We love how you can sign up for a virtual challenge, and then as you walk, bike, swim, or cycle, you can count those miles towards your virtual challenge. As you travel this highway, you can virtually see where you are on the route by checking out Google maps.
Travel by yourself or go with a group of friends. Go as fast or slow as you want to go. But each time you pass a vital landmark, the Conquer Virtual Challenge will send you a postcard to tell you about where you have just traveled.
We love the Conquer virtual challenge as it is an alternative way to travel virtually and see parts of the world even if you cannot go there in person.
If you are interested in the Road to Hana Hawaiian Challenge or any other challenges, you can receive 10% off your challenge by clicking on the link below.
At A Bus On A Dusty Road, we talk about travel, life, and ex-pat living. We are all about "Living Life As A Global Citizen." We explore social, cultural, and economic issues and travel.
We would love to have you be part of our community. Sign up for our newsletter to keep up-to-date by clicking here. If you have any questions, you can contact me, Anita, by clicking here.
Listen to our Podcast called Dusty Roads. You can find it on all major podcast platforms. Try out listening to one of our podcasts by clicking here.
Subscribe to our A Bus On A Dusty Road YouTube Channel with great videos and information by clicking here.
Related Questions
Are Hawaiians And Samoans The Same Thing?
Hawaiians and Samoans are not the same groups of people; they are very different. Native Hawaiians are considered to be Americans. Most native Hawaiians do not speak the Hawaiian language. On the other hand, Samoans consider themselves from the archipelago of Samoa. Most Samoans speak Samoan and English. Culturally the two places are very different.
By clicking here, you can discover Are Hawaiians And Samoans The Same Thing?.
What Continent Is Hawaii A Part Of And Why?
Politically, Hawaii is considered part of the North American continent as it is one of the United States of America states. But location-wise, many people consider it part of the Oceana continent as it is located within the area known as Polynesia.
By clicking here, you can discover What Continent Is Hawaii A Part Of And Why?.
What's The Difference Between Hawaiian And Polynesian?
Native Hawaiian in the Hawaiian island is considered to be part of Polynesia. It is part of what is known as the Polynesian triangle, which includes many islands in Polynesia. But even though Hawaiians are under the ethnic umbrella of Polynesia, there is still some difference between the Hawaiians and their Polynesian counterparts.
By clicking here, you can discover What's The Difference Between Hawaiian And Polynesian?.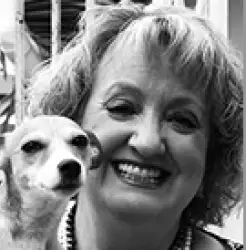 Latest posts by Anita L Hummel
(see all)