Becoming a global citizen is a way of life. It is not about where you live but how you live your life.
To be a global citizen means that you will recognize the global citizen within you while actively expanding your international community. A global citizen means you live your life to learn from your global community and then implement those positive aspects of that community within your own life.
As you embrace becoming a global citizen, you will seek out and find other like-minded individuals.
Here are 6 of our top ways to help you become a global citizen:
Recognize The Global Citizen Within You
The first step in living your life as a global citizen is recognizing the global citizen within you. In other words, identify the global part of who you are.
Today all of our lives are globalized, whether we want them to be or not. The Internet has impacted the global economy, making the world a much smaller place than ever before.
What happens in one part of the world can affect another part. I believe this is something that we all learn from the global pandemic. It was a pandemic that is globally affected, everyone.
One of our first steps to becoming global citizens is to discover the international part of who we are. Whether through the love of the world art, history, music, food, or travel, we all have a part of the global within us.
As a global citizen, identify and look at those things that make you a global citizen or the global part of who you are.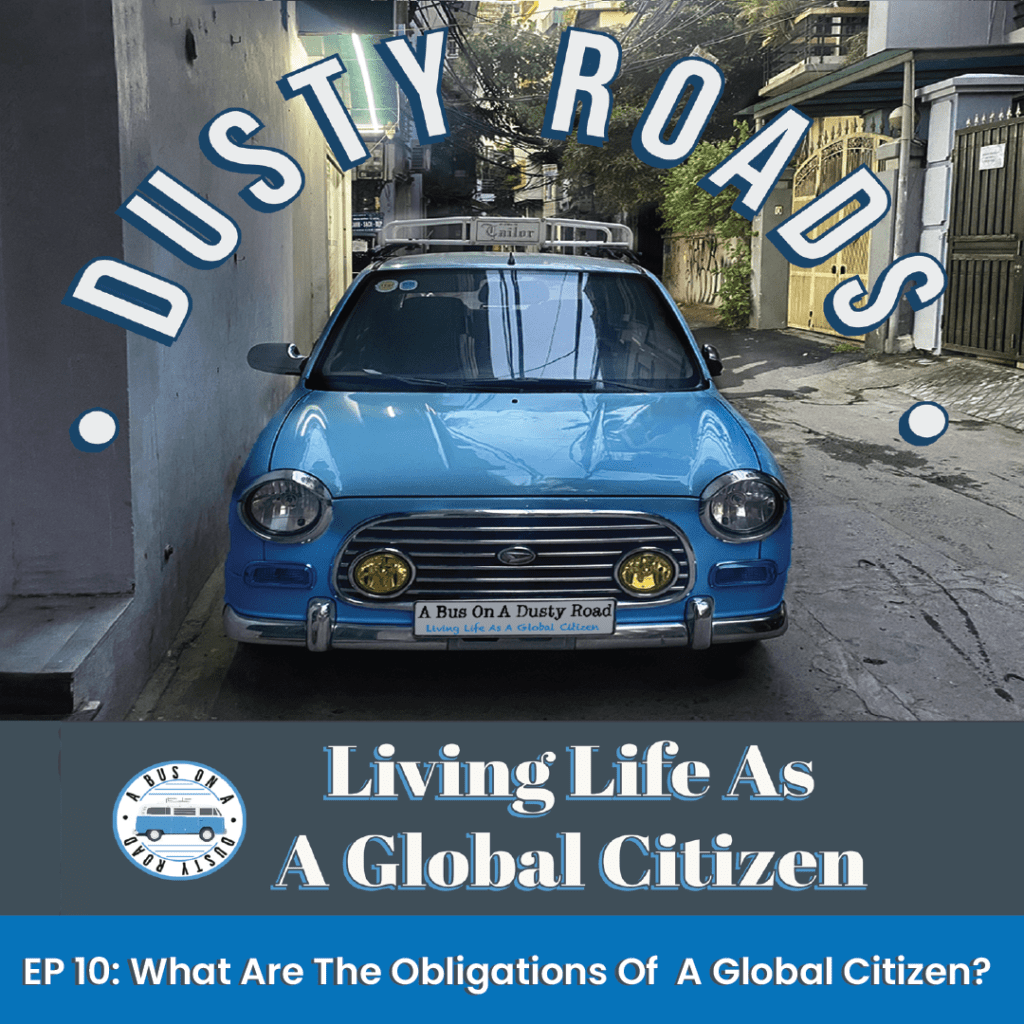 Expand Your Global Community
There are so many ways you can expand your global community. Today, there are many ways that people, communities, and countries are connected. We can reach across international borders through the Internet and engage in other countries as never before.
It doesn't mean that you need to give up on your community or country, but it means that you can have another global or world community. You can find ways to celebrate the connections within this newly found international community.
Discover The Value Of A Global Community
You can learn and discover a lot through your global community. Every community needs to have values, and the international community is no exception to this rule.
I have lived in Asia for many years; Asians have taught me the need to look at the requirements for the entire society. In Asia, people wear a mask not because they want to wear one, but they feel like it is the right thing to do to protect the person next to them.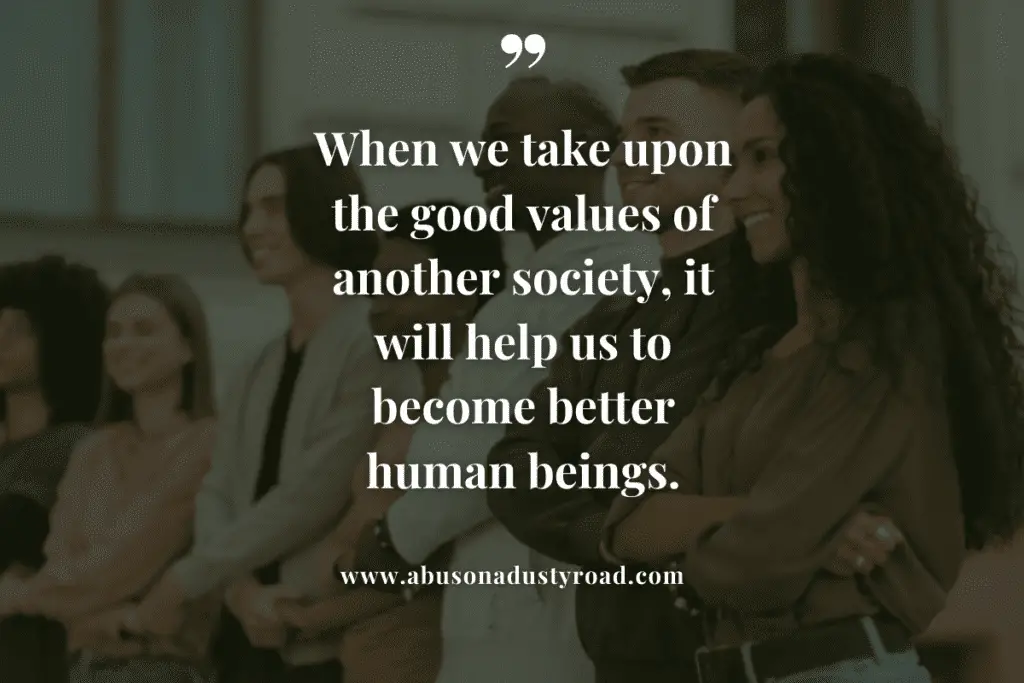 I have learned many essential values from my Asian community, which has become part of my values. One of the great things about a global community is that we can all learn values from other communities worldwide. We can then take those good values that we have and make them become a part of our lives.
When we take upon the good values of another society, it will help us to become better human beings.
Become Globally Aware
We can all choose to become globally aware and be able to learn about other parts of the world. It does not mean that you have to travel to those parts of the world but instead to strive to learn about the world and become globally aware.
I enjoy history. When I learn about the history of another part of the world, it opens up a new understanding. I have discovered many things about other parts of the world by learning and discovering the history of that part of the world.
Whether your thing is history, art, music, culture, or food, you can strive to learn about another part of the world and become globally aware.
Find Like Minded Global Citizens
Seek out to find like-minded global citizens, organizations, communities, and people. Then start to engage with these organizations or groups.
One reason why I enjoy the ConquerVirtual Challenge so much is that not only am I able to see and virtually travel to parts of the world as I put in my miles each day, but I am also traveling along the same road with many like-minded individuals.
If you're interested in The Conqueror Virtual Challenge, you can read our blog on My Experience With The Conquer Virtual Challenge by clicking here.
The blog post has a link to receive 10% off your first Conquer Virtual Challenge.
Be An Advocate Of Global Positive Change
Today's world can be filled with many misunderstandings or individuals not understanding what the world is about. One by one, or person by person, you can start to change this by becoming an advocate for positive global change.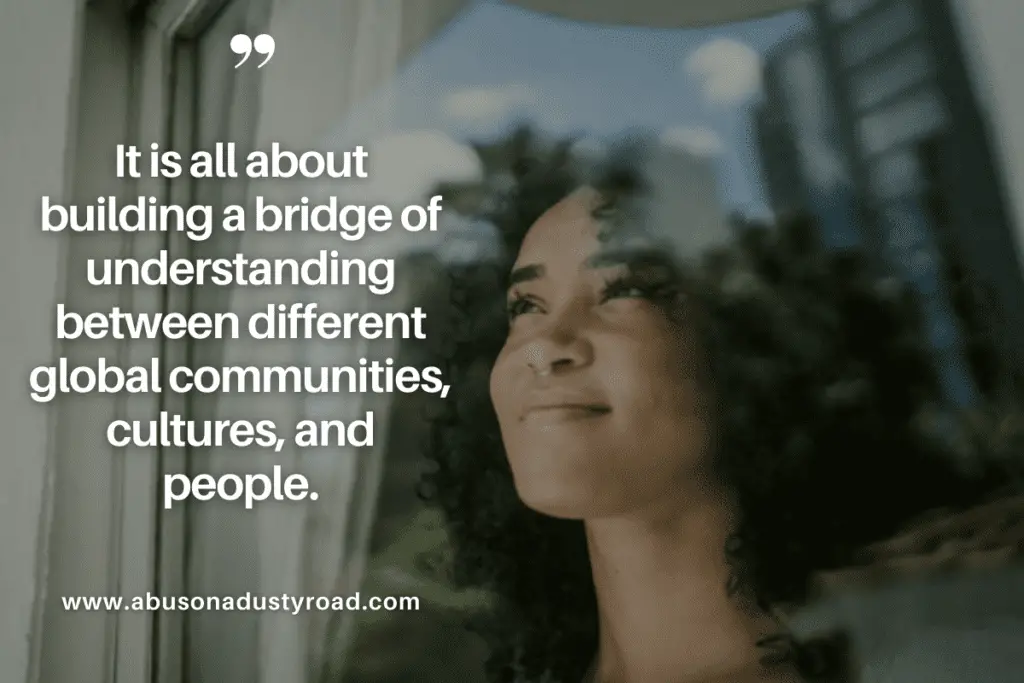 I remember once I was on an airplane sitting next to a Muslim man. I have not met many Muslims in my life, but I sat down and spoke with him and talked to him about his life and beliefs. The conversations changed my views about him and his religion. To be a positive advocate for global change is about building a bridge of understanding between different international communities, cultures, and people.
Join Our Facebook Group
A Bus On A Dusty Road Facebook group is all about seeking ways for us as individuals to live our lives as global citizens. It is about bridging the cultural gaps and reaching over the cultural divides to find what we all have in common.
At A Bus On A Dusty Road, we talk about all things to do with travel, life, and ex-pat living. We are all about "Living Life As A Global Citizen." We explore social, cultural, and economic issues and travel.
We would love to have you be part of our community. Sign up for our newsletter to keep up-to-date by clicking here. If you have any questions, you can contact me, Anita, by clicking here.
Listen to our Podcast called Dusty Roads. You can find it on all major podcast platforms. Try out to listen to one of our podcasts by clicking here.
Subscribe to our A Bus On A Dusty Road YouTube Channel filled with great videos and information by clicking here.
Related Questions
What Does It Mean To Be A Global Citizen?
To "live your life as a global citizen" means to be globally-minded. It means that you see the world as one prominent place, and your use all kinds of technology to explore that world. A global citizen is an adventure at heart who loves all kinds of people. A global citizen understands the importance of building bridges in life, not walls.
To learn more, you can read our blog on What Does It Mean To Be A Global Citizen?Mean To Be A Global Citizen? by clicking here.
What Are The Obligations Of A Global Citizen?
The United States has a declaration known as the Universal Declaration of Human Rights, which lists out the fundamental human rights of every individual that lives upon the earth. As global citizens, we should take this seriously, especially as we discover the six significant obligations for every global citizen.
By clicking here, you can discover more by reading our blog What Are The Obligations Of A Global Citizen?.