China has an amazing world-class high-speed train system. Their high-speed trains travel at lightning speed throughout China, and you can reach all major cities by high-speed trains. But with most things in China, it is helpful if you know how to navigate this high-speed train system.
China's high-speed trains are an excellent way to travel around China. But high-speed train tickets may not be easy for foreigners without speaking and reading Chinese. Train security also has specific rules and regulations about what you can carry onboard. The train platform may work a bit differently than what foreigners are used to. To help you to be able to navigate China's high-speed train system better, we have given you 7 tips to help you on your journey.
Table of Contents
It is always useful for you to know a bit about Chinese high-speed trains so you know a bit about what to expect.
About the Chinese high-speed train system.
The Chinese high-speed train system is the world's longest high-speed train system. China alone accounts for two-thirds of all the world's high-speed trains. Besides being one of the longest and best globally, it is also the world's busiest. Trains are always running up and down the tracks, and most trains I have been on are full.
There are 3 basic types of high-speed trains in China:
Gaotie, 高铁 or G- Class – will go from 155 miles per hour or 250 kilometers per hour to about 271 miles per hour or 350 kilometers per hour. This system has its owns dedicated train tracks.
Dongche, 动车 or D- Class – can be on both tracks, but some may only go about 75 miles per hour or 121 kilometers per hour or up to 155 miles per hour or 250 kilometers per hour. This train can run on both high-speed and non-high-speed tracks.
Chengji, 城际 or intercity train – This train operates on high-speed tracks from 155 miles per hour or 250 kilometers per hour to about 271 miles per hour or 350 kilometers per hour.
China's high-speed train network will continue to grow as China plans to lay down a lot more tracks and add more routes. This is because China's high-speed rail travel has seen some very sharp increases in passengers, whereas Chinese airlines have only seen a slight increase.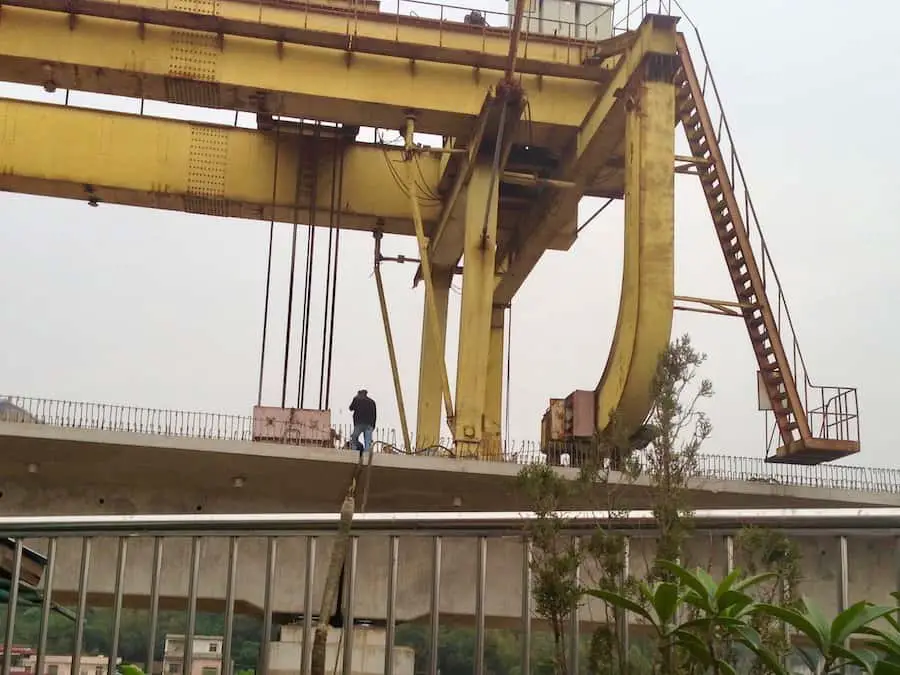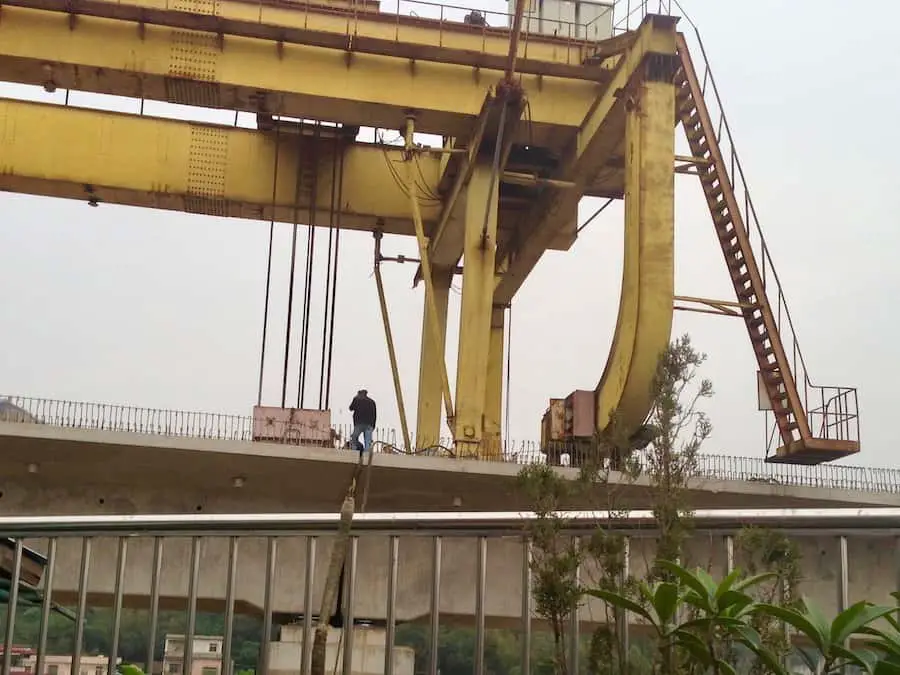 China plans to have 38,000 kilometers (23,600 miles) of high-speed track and routes by 2025. This network of tracks and high-speed train tracks will travel in China from north to south and east to west. The plan is to have high-speed trains in all cities which have a population of over 500,000 people. This will, of course, be a great benefit for many of these areas.
High-speed train travel is popular in China because the price of a high-speed train ticket can be quite similar to or just slightly higher than a regular train fare. It is also usually half the cost of plane travel. Some tickets can be very cheap, even cheaper than the local subway or underground system for the same or long distance; the trains travel at breakneck speeds despite the costs.
To give you some perspective, a high-speed train from Beijing to Xian, which is about the same distance as New York to Chicago, takes 4.5 hours on the high-speed train compared to 11 hours on the regular Chinese train system.
This also shows why many people are choosing to travel by high-speed train. By the time you get to an airport, check in to your flight, and go through security, you could instead be on the train. To go by high-speed train, you can be there 20 mins ahead of time, and then you get on the train to get to your destination. Getting off the train is usually very quick and easy.
China is now testing and developing a new kind of high-speed train, which will have the train float over the tracks. It is called magnetic levitation or maglev. Japan also has some trains like this. But the Chinese trains are expected to go over 600 kilometers per hour or 372 miles per hour. If they can develop this new high-speed train system, China may be one of the first places where you travel by train faster than going by plane.
Have your passport ready to buy your tickets for China's high-speed trains
When you are traveling by train in China, you will need to show them your passport, and you must have a valid Chinese visa. Even the Chinese need to show their ID cards to get onto the high-speed train system.
There are several types of ways you can buy a ticket for high-speed trains.
Go to the station – You can go to the station, wait in line with everyone else, show your passport and purchase a ticket. Do not expect a lot of the ticket counter people to speak English. I speak some Chinese and usually find it hard to understand many of them as they speak through the glass. But with this method, you may find someone to help you; you can pay cash for your ticket at the station.
Go to a ticket outlet – There are also ticket outlets around China that will sell you a ticket. This will also have the same problem as buying at the train station because many people may not speak much English.
Buy on the online app 12306.cn – The train station has an official website where you can purchase tickets, but you will need to pick them up. And unless you have a way to pay in China, such as Alipay, this could prove more difficult and troublesome. To understand this app, you should read and write in Chinese or have someone who can help you navigate the site in Chinese.
There is also an official hotline you can call. – 95105105 – You can call 95105105, the official high-speed train hotline. You can reserve the tickets, but you will need to pick the tickets up. Like online purchases, this can be difficult unless you speak excellent Chinese.
Purchase from an agent – There are now many travel agents selling train tickets in China to foreigners. You will need to pay them a service fee, but for many, this is minimal and may save you some time and frustration.
Ask for help – If you have a Chinese friend, ask them to help you as almost all Chinese now understand how to buy a high-speed train ticket or can easily figure out how.
Train tickets in China usually are on sale about 28 days before you want to travel. So if you are looking to travel 6 months from now, you may need to wait until you are closer to your travel date to get the ticket.
Most travel agents in China will also be able to help you buy a high-speed train ticket. If there is an agent at your hotel, you can ask them to help you. But you must be aware that many times last-minute train tickets are almost impossible. So if you are on a tight schedule, you may want to handle this before you head to China, as you would any airline ticket,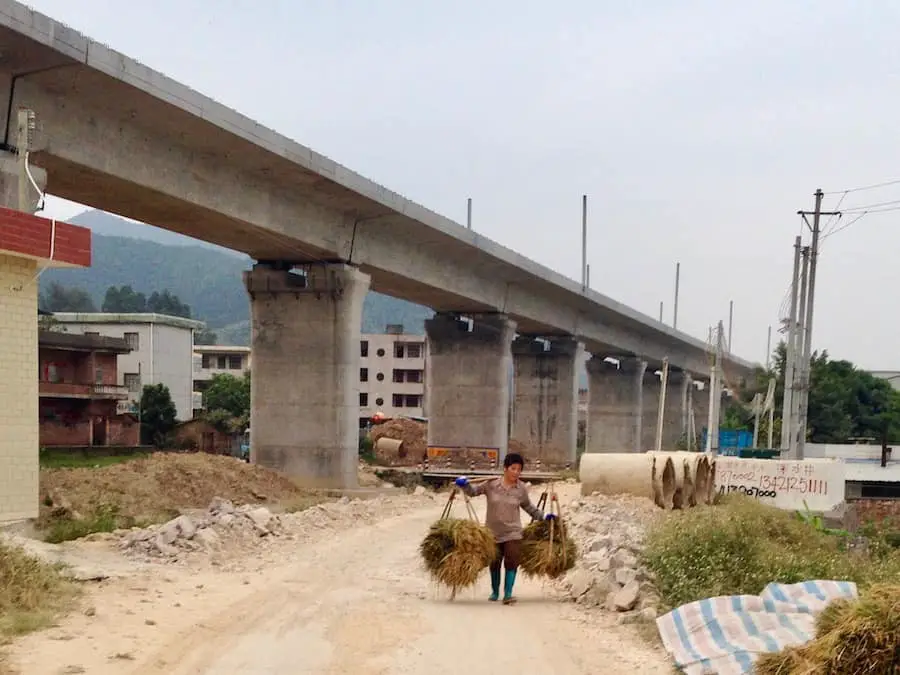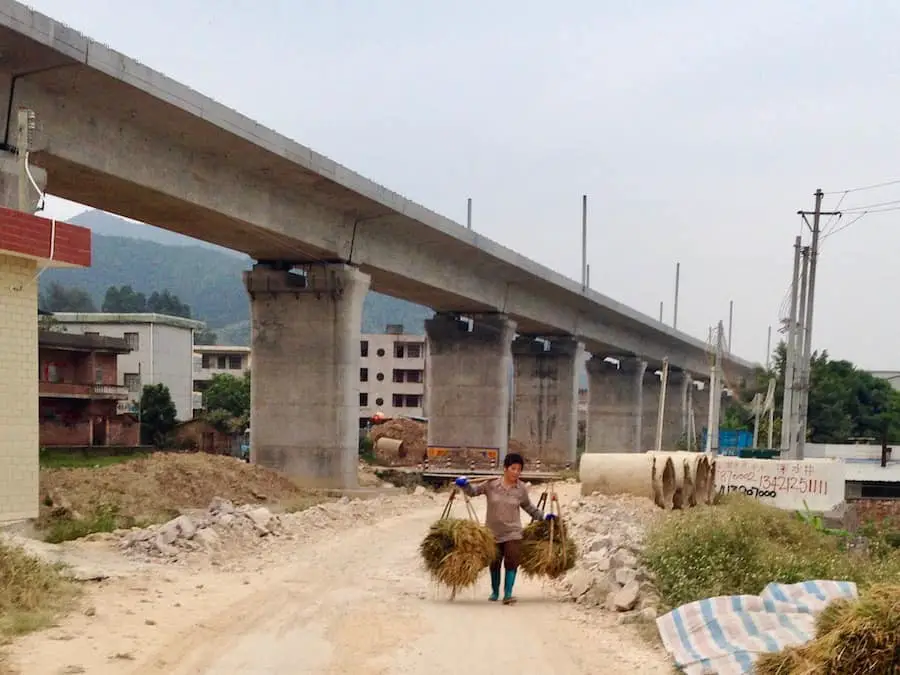 Trains tickets in China are generally computer-generated, so there is no guarantee if you are traveling in a group that, you can all sit together or even in the same train car. It depends on the location you are getting on to travel on the train, how crowded the train is, and when you purchase your tickets. The earlier you purchase them, the better chance you have that everyone can be near or at least close to each other.
Here are some travel agents you can check out to purchase your train tickets (click on their name to access their sites), Most of them seem to charge about 5 to 7 USD as a service charge for helping you purchase your train tickets.
China Travel Guide – They have an entire section on train travel and how to travel by train. They have a very high Trip Advisor rating.
ChinaTours.net – They are also highly rated and handle a lot of high-speed train travel in China.
Etrip China – This website also sells tickets and has a beneficial and easy-to-read train schedule of the more popular routes on its website.
Trip.com – This is a popular Chinese website with much travel information. Like the other websites, they also have a section about purchasing travel tickets.
China Tickets Online – This website, like the others, sells Chinese Train tickets online and will help you purchase your tickets.
If you can afford it, buy a First Class or Business ticket, especially for longer travel within China.
Depending upon which train you are traveling on, Chinese trains can have different service classes, including usually First Class. If you can afford it, choose a better service class than the regular class of service for any long-haul or overnight trains.
The First Class seats are more significant than a regular seat and more comfortable For some routes, the cost difference is not very much, so it would be worth the extra money, especially for the long haul travel.
Many trains also have business class seats better than First Class or Second Class seats. This is a very comfortable way to travel by high-speed train.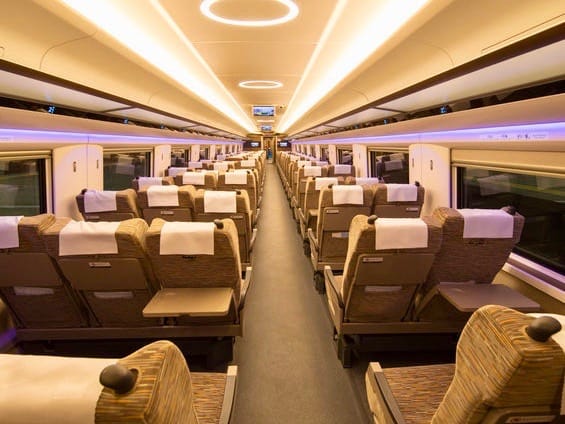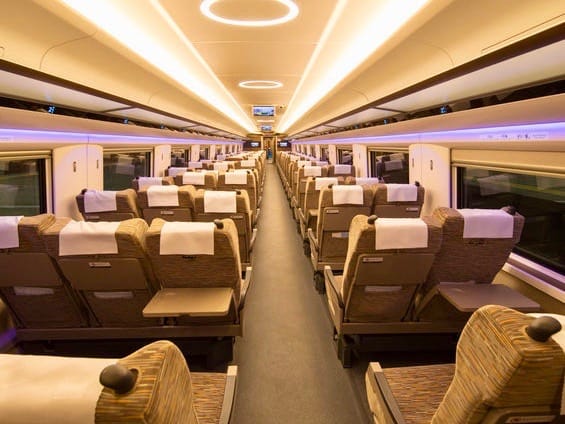 For example, the normal configuration of each class is below:
Second Class Seats – This is the smallest seat on the train, and the configuration is usually 2 seats and then another 3 seats. This section is usually the most crowded as most people travel second class. Their seats are smaller and have less legroom than an economy class seat on a normal American airline. People often lean back in their seats, giving you even less room. Chinese love to lean their seats back a lot.
First Class Seats – These seats are larger than the Second Class seats, and their configuration is two seats, then an aisle, and another 2 seats. Their seats are larger than the second class as there is no middle seat.
Business Class Seats – These are the best seats on the train and also the widest seat. This is like flying Business Class on an airline or maybe even a bit better than that. Service and the clientele in Business class are usually better. The configuration for the business class is 1 seat, an aisle, and then another 2 seats.
The high-speed trains in China are usually crowded.
Almost all the high-speed trains are fully booked, meaning every seat will be taken. There can even be people standing for some trains as they could not purchase a seat as the train was full. This is also one reason to purchase a higher class of service as you will find it more comfortable than a regular class of service, which can sometimes be crowded, especially for long journeys.
When trains are fully booked, they will usually sell some standing-only tickets. What this ticket means is that you are not assigned a seat.
I once had to travel 3 hours on a standing-only ticket, and we were lucky enough to finally get 1 seat for 2 people in the dining car after an hour of standing. It was an uncomfortable journey. Be aware of what it can mean for your journey if you end up with that kind of ticket.
During the peak holiday periods, China's high-speed trains will be extremely crowded.
During China's major holidays, train tickets will be tough to get. This is usually when there is a major holiday, so people travel back home. Even for a Chinese national, it can be challenging to obtain train tickets during these periods of time. Expect the trains to be very crowded.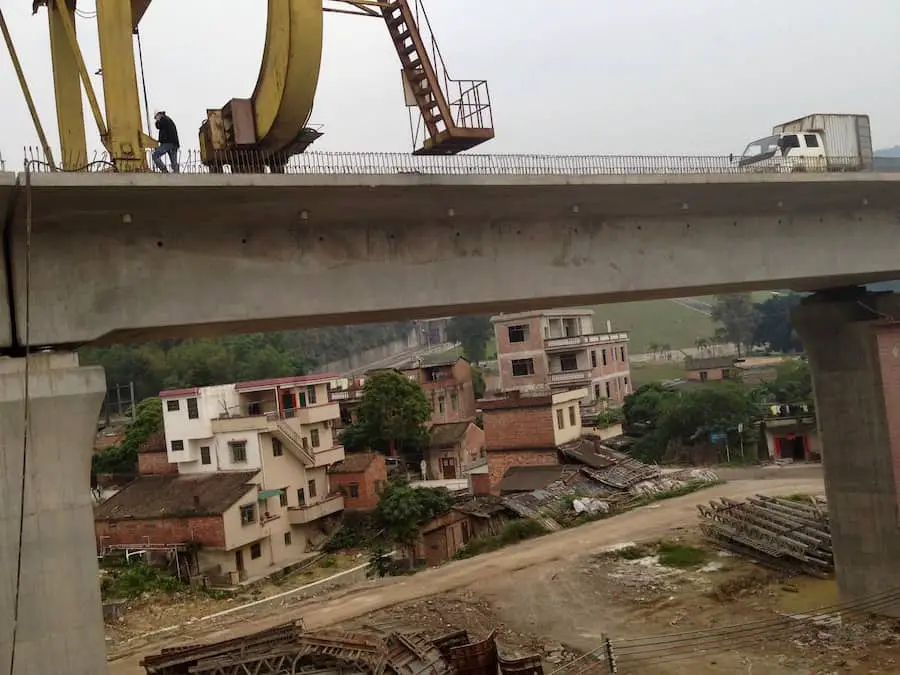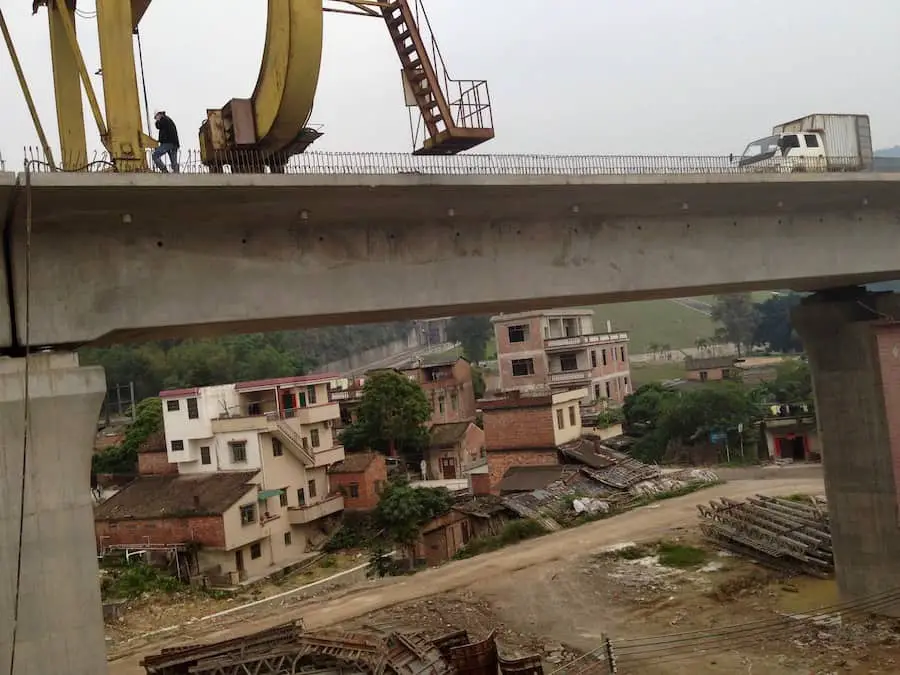 Here are the significant holiday times in China:
Chinese Lunar New Year – The Chinese Lunar New Year will change yearly according to the Lunar New Year calendar, so you must check the dates. During this time, many migrant workers may go home for a month or longer. There will be some essential days during the holiday when the Chinese are already home, so trains are not crowded or oversold. The Chinese Lunar New Year is usually sometime in the middle part of January to the middle or end of February.
Labor Day – 1st of May – These last few years having a longer labor day holiday in May has become more popular, especially if it is around a weekend. The government and many factories will usually take a longer holiday, so many people will travel during this period.
National Day – Oct 1st – 7th – Many companies and government officials have a seven-day holiday during the National Day period. So trains and travel would also be very crowded.
Though some of these holidays may seem long, the government and schools may work a full week before the holiday to have more days off. So traveling on the day people are working may also work. You will just need to check the schedule, seats, and trainload case-by-case basis.
You will need to go through security procedures to board a Chinese high-speed train.
Everyone who travels on a high-speed train in China will need to show proper ID and go through security; there are no exceptions. A proper ID for foreigners is a valid passport. All your bags will also be scanned and checked.
In the following articles, you cannot bring on any high-speed train in China, and the security personnel will check everything carefully, so do not think you can somehow try to sneak past them. In China, all security and customs personnel are usually tough and do not mess around.
Dangerous items or weapons – All knives, weapons, and other dangerous items. They probably will not allow you to buy a sword or knife as a souvenir. This would also include imitation guns or bullets.
Explosives – Any explosives as firecrackers, will not be allowed.
Compressed gases – any type of compressed gas, including petroleum gas, coal gas, oxygen, hydrogen, etc.
Flammable liquids – Flammable liquids such as alcohol, adhesives, thinners, spray paint, and gasoline include any other flammable fuels. If you are traveling with paint for production or manufacturing purposes, you probably will have an issue getting it through security.
Highly-flammable solids – Any type of highly flammable solids such as camphor, hexamine, and other solid flammable fuels or items.
Poisons – Any types of poisons such as arsenic trioxide and all types of "toxins.:" This would also include pesticide powder, termite powder, pesticide spray, anything they deem to be poison or dangerous.
Live animals – No live animals are allowed on the train; the exception is guide dogs.
Anything that smells bad – If you are trying to carry on something that smells really bad, you may not bring it on the train. This would not be just smelly socks in your suitcase but would be something that would disrupt the other passengers.
Anything that could be seen to interrupt any train's signals – If you are carrying many technical or mobile items that the security is not familiar with, they could try to stop them.
The trains will also limit the following items in your luggage:
Nail polish, hair dye, or other items are flammable by nature – The train could limit what you can bring on for these items.
2 small boxes of small matches
2 ordinary cigarette lighters.
Aerosol spray or bottles over 120 ml or about 4 ounces.
You can have a water bottle filled with water or juice to take on the train. Usually, security will ask you to open up the bottle and take a drink out of it. If they ask you to do this, this is normal procedure.
There are luggage restrictions for high-speed trains. Here are some of the restrictions:
20 kilos (44 pounds) Luggage – The weight restriction is 20 kilos, similar to the airlines. They do not always weigh the luggage. But if you carry a lot of luggage, you will be stopped, especially when the train is overcrowded.
The total size of the 3 dimensions of your luggage should not exceed 130 cm (51 in). This equals about a 24″ tall suitcase. You may want to consider a smaller suitcase if possible as it will also fit easier above your seat. As I have mentioned, these trains are crowded so huge luggage will be tough to travel with.
Rod-Shaped Item – You can carry on a rod-shaped item as a fishing pole, but it cannot be more than 200 cm or 78″ long.
Wheelchairs – you can bring a small folder wheelchair onto the train without any charge. But please note that not all stations I have traveled in seem to be handicapped friendly as many times the elevator or escalator to the platforms are not working or there are not any.
Unlike regular trains, high-speed trains do not have a consignment for heavier baggage. If you have a hefty bag, this could be a problem, or you may need to buy a more expensive ticket class.
Having a lot of luggage on trains is not easy. First, space is minimal due to how crowded space can be on the train. Usually, the overhead bins are full. So keep that in mind when you are traveling.
Many times when I have traveled by high-speed trains in China, the escalators all seemed to go down to the platform or exit, depending on how the station is configured. I find myself having to walk up a long flight of stairs. Sometimes there were no elevators, or the one they had did not work or was too crowded. So, you must carry your luggage up a very long flight of stairs.
Finding your train on the Chinese high-speed tracks is not always easy.
When a train rolls into the station, particularly if you are getting on at a stop along the route, you may have just a few minutes to get into the correct train car. To find the train car stop location, you usually need to know two things, the car number and the color code on the ticket for that train car. If, for example, it says green car 8, you must follow the green signs to car number 8.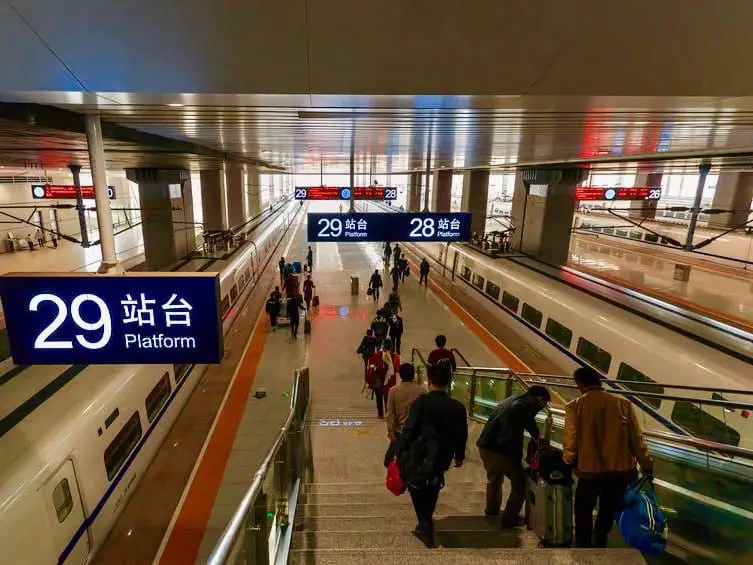 You do not want to get this wrong when traveling in China. If you need to walk the train distance with your luggage, it can be a huge problem as the trains are so crowded.
But a major problem for foreigners is the color code is usually written in Chinese. Try to find the color code before getting on the train to find the train car easily. When I was not sure, I usually tried to ask some people on the track, and most of them were extremely nice and pointed me in the right direction.
Understanding some Chinese high-speed train etiquette
The trains in China can be extremely crowded at times. Add to this that some of the passengers may have never traveled by train before, so you may find that they do not follow what we may consider some proper etiquette or manners. But even with that, there is some etiquette that you should know about:
Wait behind the lines – Some stations have lines, and others have glass doors. When you are waiting, stand behind the lines and not lean up or wait right next to the doors. Just wait on the platform.
If there is a line, then line up with everyone else – Sometimes there may be a line and if there is a line, then line up with everyone else. Do not try to cut the line.
Wait for people to depart – Before you get on the train, step to the side of the train car door and let the people depart off the train first. Once they have departed, you can get on the train.
Take your assigned seat – These trains are usually crowded and full so take your assigned seat on the train.
Have your ticket ready and do not lose it – Conductors will usually come by to check your tickets, so have your ticket ready and do not lose it. You will also need to show your ticket to get out of the station as most stations have machines to put your ticket through. Keep your ticket safe for your entire journey.
Absolutely no smoking is allowed – All high-speed trains have a stringent policy that absolutely no smoking of any kind is allowed on the high-speed train. If there is a longer stop, you see people getting off to have a quick cigarette on the platform, but you would risk missing the train; unless necessary, I will not get off the train en route.
Traveling by train is always an excellent way to see China. China has magnificent countryside that you would not see if you went by airplane. Traveling by China's high-speed train s relatively easy and convenient. So go on an adventure – and ride some of China's amazing high-speed trains.
At A Bus On A Dusty Road, we talk about travel, life, and ex-pat living. We are all about "Living Life As A Global Citizen." We explore social, cultural, and economic issues and travel.
We would love to have you be part of our community. Sign up for our newsletter to keep up-to-date by clicking here. If you have any questions, you can contact me, Anita, by clicking here.
Listen to our Podcast called Dusty Roads. You can find it on all major podcast platforms. Try out listening to one of our podcasts by clicking here.
Subscribe to our A Bus On A Dusty Road YouTube Channel with great videos and information by clicking here.
Related Questions:
Are China's high-speed trains safe?
China had a high-speed train crash in Wenzhou in 2011. But since that time they have been relatively very few incidents, and high-speed train travel in China is considered extremely safe. Especially as you consider how high-speed trains in China are carrying over 4 million passengers every day. China has worked very hard to ensure its high-speed trains remain safe.
Where do the Chinese high-speed trains travel to?
The Chinese high-speed trains now travel to most major cities and areas in China. To see a full map of where they travel, please click on the map below. You can double-click on it to get a larger view. Also, you can download a PDF of the routes.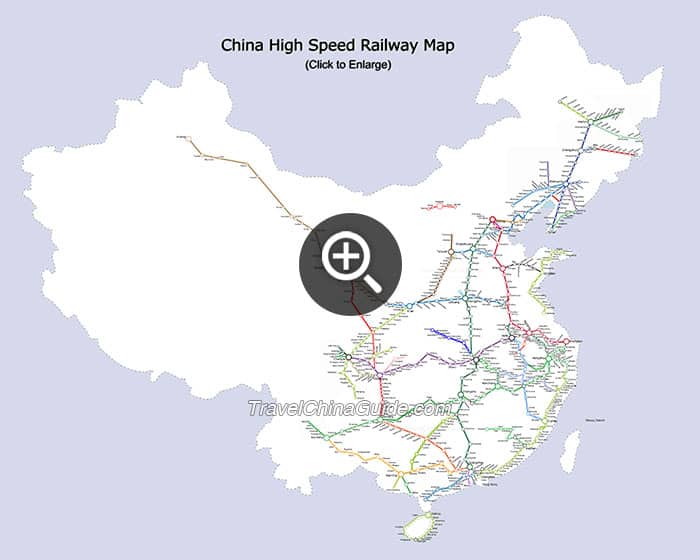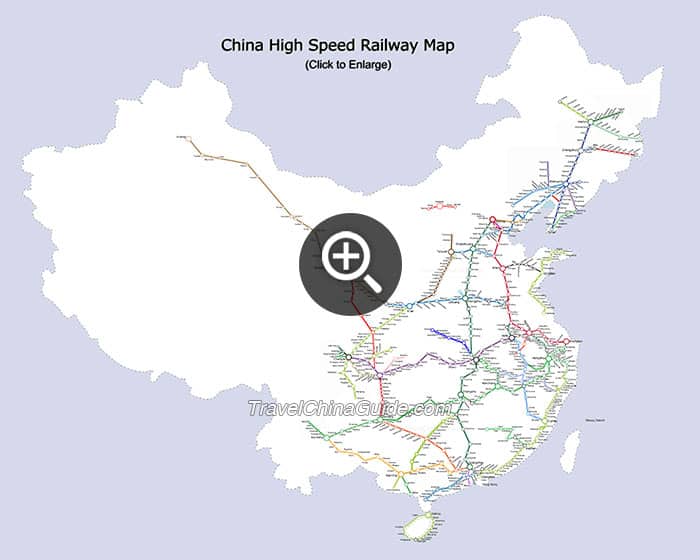 If you want to have a PDF version of China's high-speed trains map and routes, you can click on the file below.