Travel is a wonderful thing to experience. Traveling with a purpose, like trying to discover more about your genealogy, can add new meaning and dimension to your travel.
Research about your ancestor's homeland is essential to any genealogical travel. You must do your research on your ancestor's hometown before your travel to that location. If you are unsure where to look, consider getting a DNA test.
One of the best things about genealogical research is that so much of it is like being a detective. You need to be able to piece together the lives of your ancestors. But, like with any detective or investigative work, you need to do a lot of groundwork and research to ensure you have the correct information.
Table of Contents
Do Your Genealogy Research Before You Travel
If you want to find your ancestors and travel to see where they once lived, this takes a lot of time and effort. You must do a lot of research and investigation before starting your genealogy travels.
It is one thing to know that your ancestors came from England, but it is quite another to know what town or villages they came from. To run around England hoping to find the grave of a James Johnston would make no sense and would be futile unless you had some basic information on where your ancestor had lived or what church they attended.
If you had that detailed information, you could find information on that ancestor and maybe even on other family members. When you find a gravesite of one ancestor, you will find graves nearby of other ancestors.
Most people would have more than one homeland to visit when traveling to find their ancestors unless both of their parents came from the same country and the same hometown. There could be several hometowns and villages in one country or location.
Here is some research you can do about your ancestor's homeland before you travel:
Guide To Your Ancestor's Homeland Location Research
You must try to get specific records of your ancestor's homeland location before you start your travels. Come to your travels with that information in hand. If you are looking at the wrong place or, worse yet, for the wrong person, it could end up being a wasted trip.
In some areas of the world, the local records may be the only records you can find on your family's genealogy. But it will be tough to find anything if you are looking in the wrong place from the start.
Understand The Local History Of The Place You Are Traveling
Genealogical research is also about the local history of the place you visit. Did your ancestors leave their country or homeland because they were starving to death and felt they had no choice? Was it a war that caused them to flee?
All this kind of local history and knowledge, along with the dates, times, and places they happened are essential parts of your genealogical research. This is why it is always good before you travel to your ancestor's homeland that you have some knowledge of the history of where you are going.
I find that discovering new places today is easier than ever. There are a lot of wonderful historical documentaries, YouTube Channels, and even books or podcasts. All of these can give you some very good local historical knowledge.
Understand the Culture of the Place You Are Traveling
If you are traveling to another part of the world, it is essential that you also do some research about your ancestor's culture. Shinzo Abe, the Japanese statesman, when speaking about our ancestors and our culture, has said:
if you want to understand your ancestors' lives, then it is very important that you also take the time to understand their culture. Culture will help to give you insights into who they are.
Consider Taking A DNA Test Before Your Genealogy Travel
A genealogy test can help you to know exactly where you are from. If you were adopted or your family did not talk about their homeland or where they came or maybe they have no idea, you may want to take a DNA test. Some genealogists suggest that you consider taking several genealogy tests so that you can compare the results.
For example, we knew that on my father's side of the family, we had German, English, and Scottish blood, but we also had no idea that some French, Belgium, and Danish blood is part of his heritage. Now we know that we may need to also look for those records to see what ancestors came from those parts of the world. Knowing your DNA can give you some insights into your heritage.
DNA Test You Can Consider To Take
Here are some DNA tests you can consider:
You can read our blog on Genealogy DNA Tests and Testing – Read This Before You Buy by clicking here In our blog, you can find out more about each of these companies and learn all about DNA for genealogy and discovering your ethnicity.
Travel of any kind is amazing, but traveling to discover more about your ancestors can be life-changing. You will discover and learn things about your ancestors and yourself that can be life-changing.
At A Bus On A Dusty Road, we talk about travel, life, and ex-pat living. We are all about "Living Life As A Global Citizen." We explore social, cultural, and economic issues and travel.
We would love to have you be part of our community. Sign up for our newsletter to keep up-to-date by clicking here. If you have any questions, you can contact me, Anita, by clicking here.
Listen to our Podcast called Dusty Roads. You can find it on all major podcast platforms. Try out listening to one of our podcasts by clicking here.
Subscribe to our A Bus On A Dusty Road YouTube Channel with great videos and information by clicking here.
Related Questions
How Should I Organize My Genealogical Data For Travel?
When you are traveling to do genealogical research, you want to be sure to have all your data online. Do not bring any original documents with you but keep them safe at home.
Any photos of other things you may want to show people you can take a photo of and also keep it online. We love the free genealogical collaborative program called FamilySearch. If you are interested in FamilySearch, you can read our blog on 10 Tips for Preparing A Trip to Find Your Ancestors by clicking here. In this blog, we have listed the reasons why we like the FamilySearch program.
How Can I Find My Family History For Free?
FamilySearch is an utterly free genealogy program that is filled with a lot of great family history data and information. FamilySearch has many great features, but one of its best features is that it is a collaborative program. FamilySearch also has a lot of free data that makes it very easy to use their search tools to find your family history for free.
You can find out more about FamilySearch by reading our blog on How Can I Find My Family History For Free? by clicking here.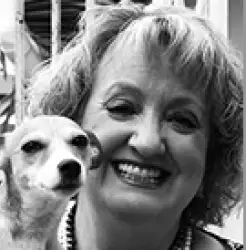 Latest posts by Anita L Hummel
(see all)