When you make this sugar-free keto chocolate mousse recipe you will not even know that it is sugar-free or keto-friendly. This is a wonderful recipe and very easy and simple to make.
Why We Use Monk Fruit Sugar?
In this recipe we are using monk fruit sugar. We really love monk fruit sugar as we feel it is very good sugar alternative and if you are using it on sugar-free or keto-friendly diet it will help you to be able to not miss sugar.
Monk fruit sugar is also zero calorie and 100% glutenfree. It is a very safe and good sugar alternative. You can find out more about monk fruit sugar by reading our blog on What is Monk Fruit Sugar? by clicking here.
Sugar-free Chocolate Mousse Recipe Notes
Good ingredients are to the key to any great chocolate mousse and this one is no exception. Here are some notes on these ingredients.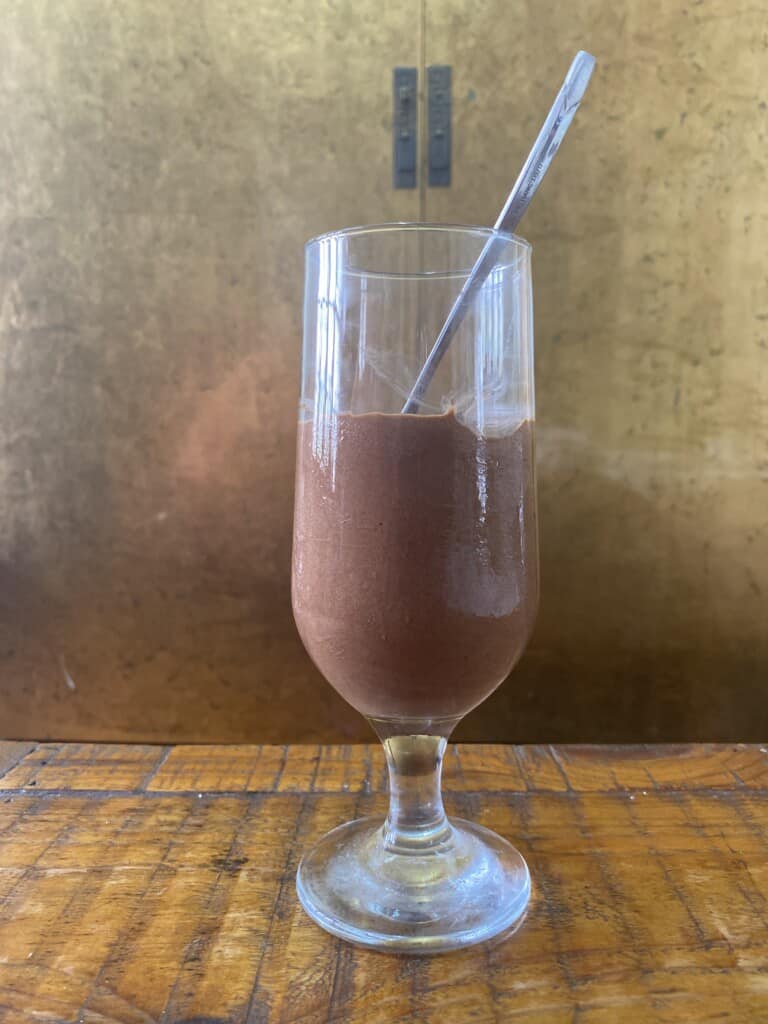 Decadent Sugar-free Chocolate Mousse Recipe
6 Servings
Ingredients
3 eggs - pasteurized and separated
3 tablespoons unsalted butter
6 ounces 70% or darker chocolate, good quality
1/2 teaspoon cream of tartar
1/4 cup monk fruit sugar (can be opitional if you want it less sweet)
1/2 cup heavy cream, cold
1/2 teaspoon vanilla extract
1 tsp salt (optional)
Instructions
Melt chocolate and butter. We normally melt it in the microwave. Be sure to check it frequently and stir.
Beat the egg yolks with the chocolate mixture until it is smooth. Then set asside.
In another bowl beat the egg whites and cream of tartar until fluffy and soft peaks form. The set asside
In a chilled bowl, beat the cream and vanilla until it begins to thicken and peaks form.
Now stir all 3 bowls together, ie the chocolate mixture, egg whites mixture and cream mixture. Be careful not to overwork or over beat the mousse.
Put in glasses or a bowl and cover and chill for several hours.
If you choose you can garnish with whip cream and chocolate shavings.