The Vietnamese beef and green mango salad are some of the basic Vietnamese salad recipes. This recipe is also a great example of the Vietnamese philosophy of food. You can read more about the Vietnamese food philosophy by reading our blog on The Philosophy of Vietnamese Cuisine by clicking here.
To Go Straight To Vietnamese Beef and Green Mango Salad and Video – Click On The Link Below:
Jump to Recipe
Table of Contents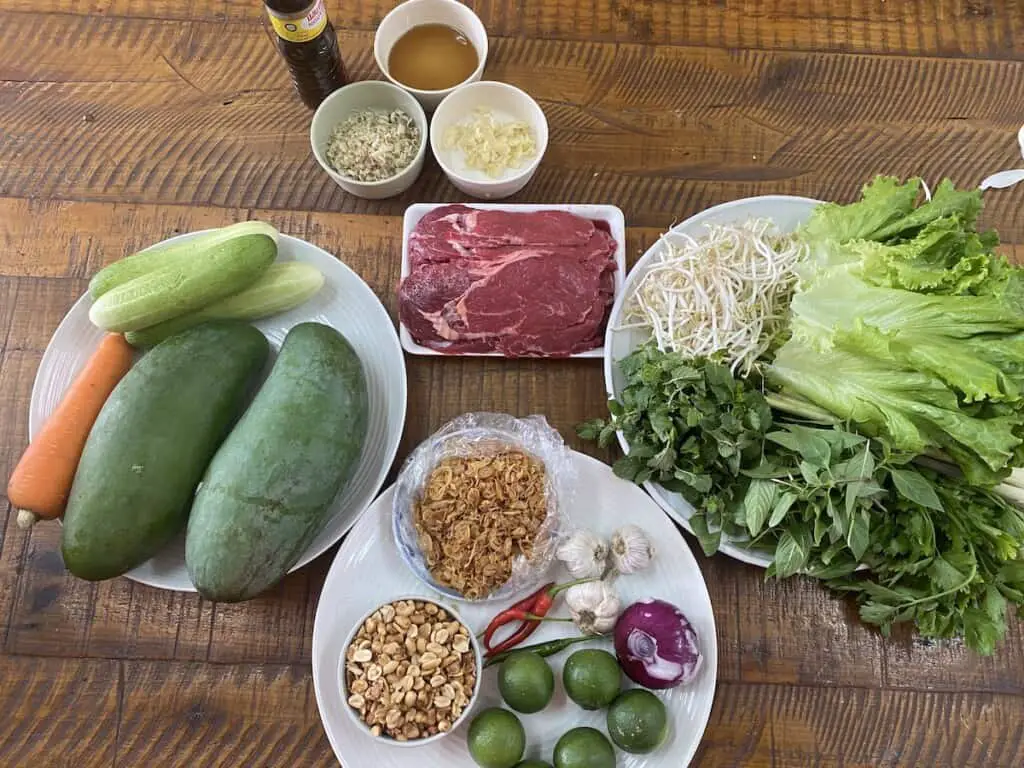 Vietnamese Beef and Green Mango Salad Recipe Notes
Here are a few things to remember when making this Vietnamese Beef and Green Mango Salad.
Green Mango – It is best if you can use fresh green mango. A green mango in Thailand is an actual green mango. You may be able to find one at your Asian grocery store. In Vietnam, the green mango is as it says a raw mango or mango that is not ripe So if you cannot find a green mango, you can try to find a mango that is very hard and not ripe or mushy.
Beef – You can choose any cut of beef that you prefer. Try to slice it very thin as it helps with the marinate and also cuts down on the cooking time. The beef must be marinated as then it will have flavor.
Sugar – This recipe calls for a lot of sugar, but if you want to make it sugar-free, you can consider using the sugar-free all-natural monk fruit sugar. You can learn more about monk fruit sugar by reading our blog What is Monk Fruit Sugar? by clicking here.
Vietnamese Basil – If you cannot find Vietnamese basil at a local Asian grocery store, you can also use Thai basil. You can buy fresh Thai Basil on Amazon by clicking here. You can also use another kind of fresh basil, but make sure it is not bitter.
Fresh Mint – Fresh mint is another staple herb of Vietnamese cooking and food. You can find fresh mint at many grocery stores and online by clicking here.
Limes – Limes are better to use than lemons because they have a different taste than lemons. If you use lemons, it will not taste the same as if you have used limes. Most grocery stores now sell fresh limes.
Fried Onions – In Vietnam, we buy the onions already fried up, so you can do the same. Most fried onions should work, or you can check out these fried onions by clicking here.
Peanuts – We usually get our made peanuts fresh, but any peanuts that are finely chopped should be fine. Make sure they do not have any flavoring or too much salt.
Fresh Red Chilies – The red chilies must be fresh and not dried. You should be able to buy them at your grocery store, or you can buy them online by clicking here. If you have extra, they will freeze fine until the next time you need to use them.
Celery – The celery we are using Vietnamese celery. You may find Vietnamese, Chinese, or Thai celery at an Asian grocery store. If not you can not find it you can use regular celery but just cut it up into very small pieces.
Fish Sauce – The fish sauce is another staple of Vietnamese food. Try to get a Vietnamese or Thai brand. You should be able to find this at your local grocery store or Asian grocery store.
Sesame Oil – This recipe calls for sesame oil. Almost any Asian brand of sesame oil should be fine.
Fresh Vegetables – Most of the other fresh vegetables you should be able to find at your local grocery store, online, or at the Asian market. One of the most important things in Vietnamese cooking is its freshness. Vietnamese will usually shop fresh for their vegetables each day.
You can serve the salad with rice crackers. The Vietnamese will put the salad on the rice crackers and eat it together. Most Asian stores will carry some Vietnamese rice crackers.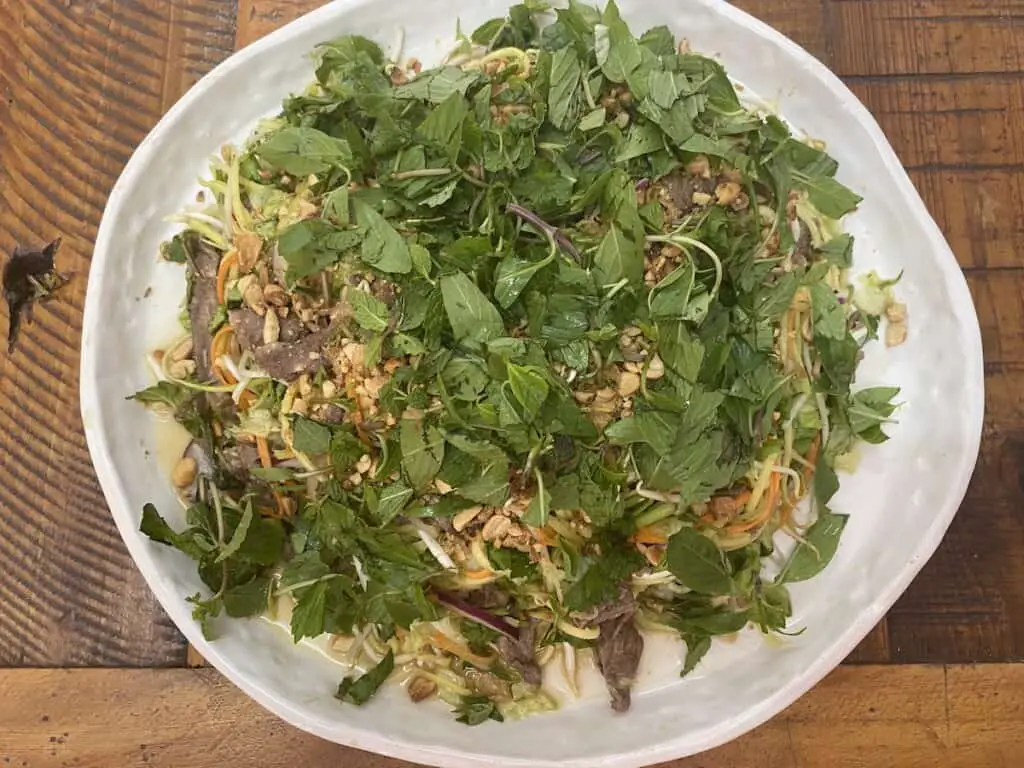 Vietnamese Beef and Green Mango Salad Recipe
Serves 8, to Serve 4 just cut recipe in half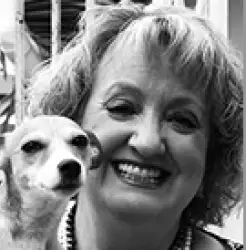 Latest posts by Anita L Hummel
(see all)