Not sure what to do with all those fresh vegetables coming into your garden this summer? This recipe is perfect as it uses fresh green beans and tomatoes with a stir-fry or quick-cooking method.
To Go Straight To the Vietnamese Stir-fry Beef, Green Beans, and Tomatoes Video – Click On The Link Below:
Jump to Recipe
Table of Contents
This dish is originally from North Vietnam, but now it is so popular that it can be found throughout Vietnam. It is considered a basic Vietnamese stir-fry dish. One reason may be that it is quite easy to make and requires very few ingredients.
Video On Making Vietnamese stir-fry beef with green beans and tomatoes.
You can watch our video on how we make this Vietnamese stir-fried beef with green beans and tomatoes. Click on the link below.
Preparation Tips For Vietnamese stir-fry beef with green beans and tomatoes. :
If you want to cook this dish for an evening meal, you can marinate the beef ahead of time and cut up all the vegetables. You could even quick-cook the beans, so they are ready to go into the stir-fry.
To cook this dish should not take you any more than 10 minutes once the vegetables and meat are cut up and prepared. With a bit of preparation, the Vietnamese beef, green beans, and tomatoes dish (Đỗ Xào Thịt Bò) is a very quick, healthy, and easy evening meal.
You can download a copy of our recipe of the Vietnamese stir-fry beef, green beans and tomatoes (Đỗ xào thịt bò) by clicking on the link below:
Vietnamese Stir-fry Beef, Green Beans and Tomatoes Recipe (Đỗ Xào Thịt Bò)
Serves 6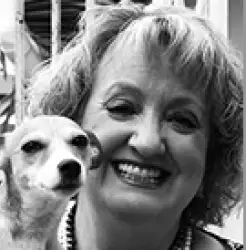 Latest posts by Anita L Hummel
(see all)