During the 12th and 13th centuries is the era of Genghis Khan. Genghis Khan stood as a colossal force of immense power.
Genghis Khan's presence loomed large, and he was revered and feared for his vast conquests across Asia. Yet, while many recognize his achievements in life, few understand that the circumstances of his death were shrouded in as much mystery as his legendary exploits. Read on as we explore and learn more about his life and death.
Table of Contents
Genghis Khan: The Conqueror's Mysterious Demise
Genghis Khan, known initially as Borjigin Temüjin (1162–1227), is an iconic figure in history, remembered not only as a fierce conqueror but also as the architect of the Yuan Dynasty in China (1279–1368). He championed religious tolerance and established the vast Mongol Empire, which bridged the divide between Eastern and Western civilizations.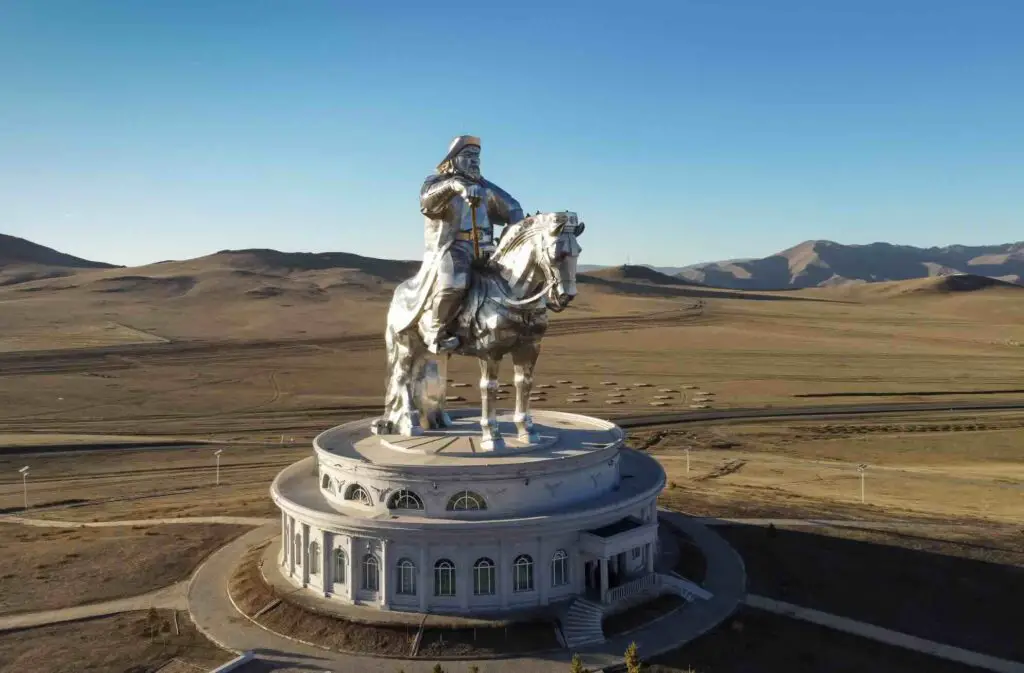 Genghis Khan And His Enigma Of His Final Resting Place
Mongolian customs during Khan's era held a unique belief: the corpses of their kings retained their divine essence after death. Thus, to protect this sanctity, they were often buried in secluded places, especially mountains, symbolizing their proximity to heaven.
This tradition has posed significant challenges for historians and archaeologists seeking Khan's grave and the truths it might unveil about his end. It also means we have no idea where he was buried or his final resting place.
Genghis Khan And His Legends Surrounding His Death
A multitude of legends attempt to explain the circumstances of Khan's death. Some accounts suggest a fall from his horse, while others point to a fatal encounter with a Tangut princess.
Tales of him dying in battle or from an arrow's wound. Yet, these stories often ignore a crucial fact: the Mongols kept Khan's death a guarded secret to avoid hindering their ongoing conquest against Western Xia.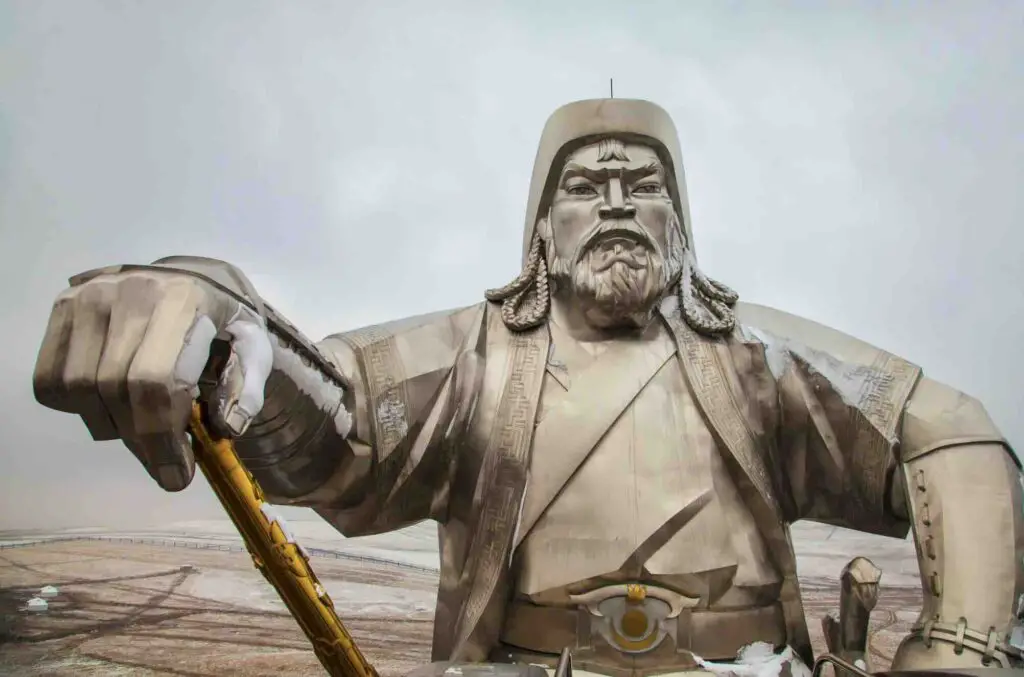 Genghis Khan And The Final Campaign And Illness
Despite multiple attempts, Genghis Khan only subjugated Western Xia in 1227. This prolonged campaign would have been grueling for anyone, let alone Khan, who was 65 by then.
The exact circumstances leading up to Genghis Khan's final days are scarce and often conflicting. What is agreed upon is that he was in the midst of a military campaign against the Western Xia dynasty when he fell ill. The suddenness of his condition, followed by his swift death, has been a puzzle for historians.
Historical records detail his seeking solace in the Liuan mountains around August 1227. However, it was not a peaceful retreat. Khan was suddenly ill; a fever claimed his life within a week. Historians have speculated various causes, from typhoid fever to the ill effects of the climate.
While some postulate that he might have been a victim of typhoid fever, a bacterial infection known to cause high fevers, others speculate that the region's climate or even possible injuries sustained in battle might have been the cause. The absence of concrete evidence and firsthand accounts leaves much of this in the realm of educated guesses.
A Medical Perspective On Khan's Death
Considering the diseases that had begun to spread among his troops by 1226 and the ambiguous symptoms mentioned in historical sources, it seems more probable that Khan fell victim to the plague.
The bubonic variant of the plague aligns best with the symptoms, but the pneumonic strain can not be dismissed entirely. Khan's rapid decline would have facilitated the Mongols' efforts to keep his condition secret, ensuring their military endeavors remained unaffected.
While the whereabouts of Genghis Khan's burial site might forever elude discovery, analyzing the likely medical reasons against the backdrop of the historical scenario helps us approximate the events surrounding his death. Also, we do not know what disease he died of, but he died suddenly.
We also know that the Mongols would have kept Genghis Khan's death secret as long as possible due to the military campaigns. Due to the culture of the time, they would have kept his burial place secret, but we know he died in August 1227.
Genghis Khan's Life, Legacy And Death
In the annals of history, Genghis Khan's name is synonymous with power, conquest, and empire. Yet, for all his military brilliance and the vast regions he conquered, the final moments of his life remain as enigmatic as some of the territories he ruled.
The Rise Of Genghis Khan
To understand the gravity of his death, one must first appreciate the magnitude of his life. Born as Temüjin, he overcame a challenging childhood marked by exile and poverty to unite the Mongol tribes.
Under the title Genghis Khan, which means 'universal ruler,' he forged one of the most extensive empires in history, spanning from present-day China in the East to the Caspian Sea in the West.
Genghis Khan's Legacy And Further Mysteries
Genghis Khan's death wasn't just the end of a ruler; it marked the beginning of a new phase for the Mongol Empire as his heirs took over. His passing was followed by his descendants' successions and territorial expansions, ensuring that the Mongol dynasty would continue to shape history for many years.
Adding to the mystery of his death is the enigma surrounding his burial. To this day, the location of Genghis Khan's tomb remains one of history's best-kept secrets. Traditions state that anyone who witnessed the burial was executed to ensure the site remained hidden.
While Genghis Khan's life was marked by well-documented campaigns, strategies, and conquests, his death remains a compelling mystery. As we delve deeper into his story, it's evident that Khan's legacy, both in life and death, continues to captivate and intrigue historians, researchers, and enthusiasts alike.
At A Bus On A Dusty Road, we talk about everything about travel, life, sailing, and ex-pat living. We are all about "Living Life As A Global Citizen." We explore social, cultural, and economic issues and travel.
We would love to have you be part of our community. Sign up for our newsletter to keep up-to-date by clicking here. If you have any questions, you can contact me, Anita, by clicking here.
Listen to our Podcast called Dusty Roads. You can find it on all major podcast platforms. Try out listening to one of our podcasts by clicking here.
Subscribe to our A Bus On A Dusty Road YouTube Channel filled with great videos and information by clicking here.
Related Questions
Mongolia's Genghis Khan Statue: Mongolia's Love for Genghis Khan
The Genghis Khan Statue Complex is outside Ulaanbaatar, Mongolia. This statue commemoration of the Mongolian leader, Genghis Khan, who ruled Mongolia in the early 1200s. Despite his challenging childhood, Genghis Khan rose to become one of the greatest and most powerful leaders of his time. Genghis Khan and his army conquered many parts of the world, including part of China, to the present-day Capsian Sea area.
By clicking here, you can discover Mongolia's Genghis Khan Statue: Mongolia's Love for Genghis Khan.
Are Hmong People And Mongol People Related?
The Hmong people are from China and have migrated to southeast Asia, mainly Vietnam, Laos, Thailand, and Myanmar (Burma). The Mongols, also known as Mongolians, live mainly in Inner Mongolia (China) and Mongolia. The Hmong mainly live in the mountains, whereas the Mongols are nomadic herders.
By clicking here, you can discover Are Hmong People And Mongol People Related?
Is It Safe To Visit Mongolia?
Mongolia is generally safe to visit, but there are specific safety precautions that you should take when you are traveling in Mongolia for any traveler. There are areas in the city you should be extra cautious when traveling. Also, if you are out in the countryside, there are safety concerns you need to be aware of.
You can find out more by reading our blog, Is It Safe To Visit Mongolia? Staying Safe While Traveling Mongolia by clicking here.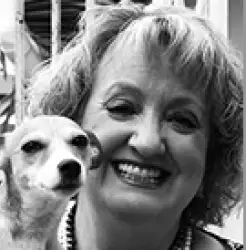 Latest posts by Anita L Hummel
(see all)