I recently came to Hanoi after spending Christmas in my home state of Wisconsin. Even though Wisconsin is cold and has a lot of snow, I was much colder in Hanoi than in Wisconsin.
Winters in Hanoi can get quite cold, especially on a few days during the winter when it rains and the temperatures drop. The houses in Hanoi do not have central heating, so it can feel cooler in your home than outside. During the wintertime, the temperature can change daily and week to week.
Table of Contents
About Hanoi's Winter Weather
Wintertime in Hanoi is from December to about the end of February. I have found that usually, December is enjoyable, with January and February having some cold days.
I have been here in the wintertime when the temperature was 48 to 51 degrees F or 9 to 11 degrees C, but it has always felt much colder. Usually, there are just a few days a year when the temperatures may get that cold.
Here are some of the reasons why this temperature that we would consider pleasant in some parts of the world may seem very cold here in Hanoi:
Humid Cold – Hanoi's cold is humid and damp, making the cold seem extremely brutal and cold. The cold will often come together with rain, adding an extra layer of coldness to the temperature. 
No Central Heating – Most of the buildings in Hanoi do not have central heating as we may have in the western world. When I was home in Wisconsin, and it was 48 degrees, the heat was on in the entire house, making it always feel warm, even if we had some windows open. The rooms and hallways can feel cold in Hanoi, where there is no central heating. 
Buildings Made Of Bricks And Cement – In Vietnam, almost all the buildings are made from brick and cement. This also means that it can often feel much colder inside your home than outside when it is cold. 
Morning And Evenings Are Colder – The mornings and evenings can be much cooler, with many times the afternoon being quite pleasant. That is why it is best to have clothes that you can layer; take off the layers when it is more pleasant in the afternoon and put on the layers when it is cooler in the evenings.
The cold, humid weather, houses, and lack of central heating are not unique to Hanoi, but I had also found the same thing when I lived in Hong Kong or Southern China. It usually feels much colder inside the house than outside, and the winters can feel brutally cold.
Hanoi's weather is the typical winter weather of what is known as the Asian monsoon weather. Another quality of this Asian monsoon weather is that you can leave your home or hotel in the morning and be cold, but the sun may be shining and much warmer by noon.
If you are planning to come to Hanoi in the winter, you need to have some clothes that you can layer and take off for when it gets hotter and put on when you are cooler.
Average Temperatures In Hanoi
The average temperatures in Hanoi can vary with the precipitation. Usually, November and December can be lovely months to visit North Vietnam.
Here is the average rainfall and precipitation for Hanoi throughout the year:
| | | | | |
| --- | --- | --- | --- | --- |
| Month | High F | Average F | Low F | Days Precipitation Avg |
| January | 68 | 62 | 57 | 1.9 days |
| February | 70 | 65 | 60 | 2.2 days |
| March | 75 | 69 | 65 | 4.6 days |
| April | 83 | 76 | 71 | 6.7 days |
| May | 89 | 82 | 76 | 12.2 days |
| June | 92 | 85 | 79 | 14.4 days |
| July | 91 | 85 | 80 | 16.3 days |
| August | 90 | 84 | 79 | 17.2 days |
| September | 88 | 82 | 77 | 12.6 days |
| October | 84 | 78 | 72 | 8.0 days |
| November | 78 | 72 | 66 | 4.2 days |
| December | 71 | 65 | 59 | 2.0 days |
Average Temperatures and Rain in Hanoi Over A Year
As you can see from this chart that Hanoi has what can be termed as four seasons, with more rain in the late spring and summer to cooler and dry winter months in the wintertime.
Hanoi's Four Seasons Explained
Hanoi has what is known as four seasons, even though some parts of the four seasons may sometimes feel much shorter than other seasons.
Below is about the four seasons: Spring, Summer, Fall, and Winter in Hanoi and what you can expect as far as the weather when visiting Hanoi.
Hanoi's Spring Season
The spring season lasts from February to April. It can be pretty humid and wet during this time, with some days drizzling all day long.
The temperature can also vary and feel extremely cold due to the rain or very hot and humid. You may also find this temperate change not just week to week-but also day-to-day.
One of the benefits of spring is that it is a lovely time for plants to grow and see some of the blossoms fully bloom.
Hanoi's Summer Season
Hanoi's summer season can be sweltering and humid. The humidity can make it feel much hotter than it is.
Sometimes the summers are hot and dry; other times, they can be extremely wet and hot. But whether they are hot or dry, they are always hot. Some days it will be over 100 degrees and can be extremely hot, so we usually welcome thunderstorms to help cool down the city.
Hanoi's Fall Season
Fall is one of the shorter seasons that will last from September to November. It is quite a pleasant time to visit Hanoi.
There can be some days of rain, but it is not as hot or even humid as those hot summer days. Fall is usually a pretty pleasant time to be in Hanoi.
Hanoi's Winter Season
In December, winter starts in Hanoi and usually lasts until late February. This can be a pleasant time to visit Hanoi, especially when it is not cold and rainy.
I usually find that December is quite a pleasant month.
One of the great things about Hanoi is that there are four seasons throughout the year, and when you live here, you will feel and know the difference between these four seasons.
At A Bus On A Dusty Road, we talk about everything about travel, life, and ex-pat living. We are all about "Living Life As A Global Citizen." We explore social, cultural, and economic issues and travel.
We would love to have you be part of our community. Sign up for our newsletter to keep up-to-date by clicking here. If you have any questions, you can contact me, Anita, by clicking here.
Listen to our Podcast called Dusty Roads. You can find it on all major podcast platforms. Try out listening to one of our podcasts by clicking here.
Subscribe to our A Bus On A Dusty Road YouTube Channel filled with great videos and information by clicking here.
Related Questions
Living Through The COVID Lockdown in Hanoi, Vietnam
The day Hanoi started its COVID lockdown, I came out of the Vietnam French Hospital.   I was in the hospital for a week due to a cycling accident on the Long Bien bridge;  I needed an operation on my hip area.
By clicking here, you can discover Living Through The COVID Lockdown in Hanoi, Vietnam.
What Are Some Differences Between Hanoi And Saigon? 9 Differences
Norway, Denmark, and Sweden celebrate Christmas on December 24th because Christmas day was permanently reserved as a holy day. The Scandinavians also celebrate on the eve of a sacred day, not on the holy day itself. Many Scandinavians would attend a church service mass on Christmas morning.
By clicking here, you can discover more by reading our blog What Are Some Differences Between Hanoi And Saigon? 9 Differences.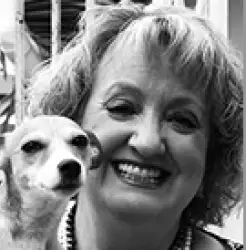 Latest posts by Anita L Hummel
(see all)