I grew up in a suburb of Milwaukee, Wisconsin. The city where we live is only 20 minutes from downtown Milwaukee and the lakefront.
Milwaukee is relatively safe for its population size. There are parts of Milwaukee I have never been to and have no reason to go to. I have found that the downtown area of Milwaukee is relatively safe, at least in the regions and places where I travel, seem always to be relatively safe. However, still, I will always take the necessary precautions.
Table of Contents
Downtown Milwaukee Wisconsin Is Relatively Safe
I have lived outside Milwaukee, Wisconsin, most of my life: I spend a lot of time in downtown Milwaukee to sail at the Milwaukee Community Sailing Center.
There are no significant cities in the world that you can say are safe; there is always a risk that something can happen. But Milwaukee is a relatively safe city.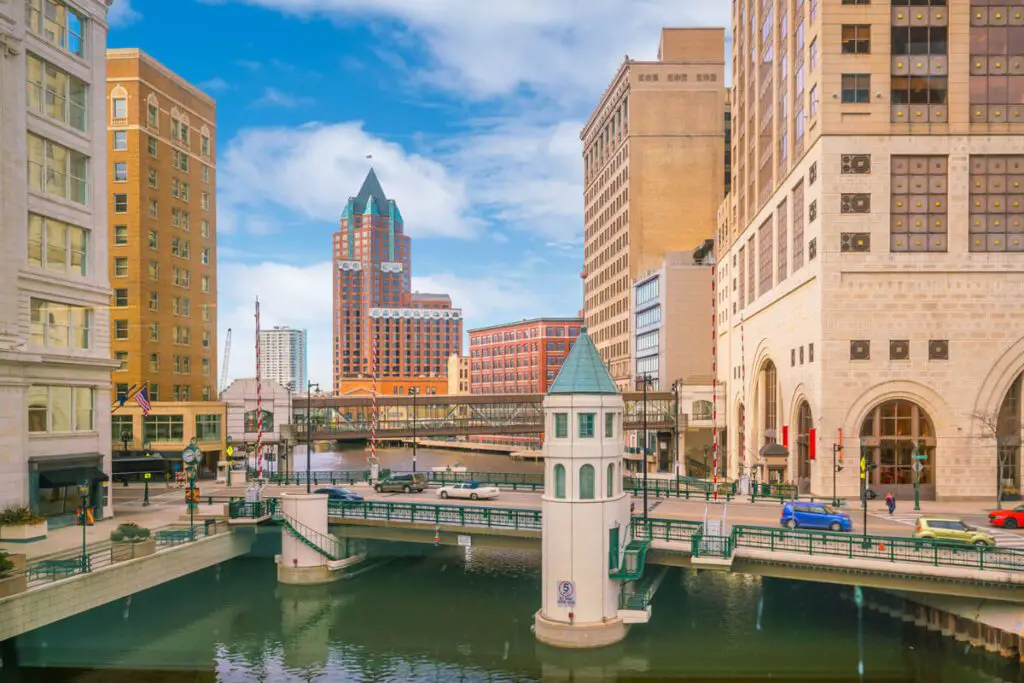 I have driven and walked downtown Milwaukee at all times of the day and night. I have never had any problems or felt my life was in danger.
But some parts of Milwaukee are more off the beaten track or are in areas of the city that are not safe enough for me to go to. Milwaukee, Wisconsin, is safe as long as you go to the right areas and do not go to the city's more dangerous areas.
Crime In Milwaukee Wisconsin
Milwaukee, Wisconsin, is not the safest city in the United States but is also not the most dangerous. Many times Milwaukee gets a horrible rape for being a very violent place, but a lot of the violence is in some regions of the city and not all areas.
Also, when compared to some other cities, the crime website neighborhood scout has said this about Milwaukee and its crime rate:
According to this data, Milwaukee is right in the middle of the pack regarding cities of the size of Milwaukee. The city of Milwaukee is not the safest place in the United States, but it is also not the most dangerous either.
Milwaukee does have some violent crimes like murder and robberies against personal and other property. But many parts of the downtown areas of Milwaukee continue to get cleaned up to become relatively safe.
I know of quite a few friends who have moved from the suburbs of Milwaukee to the downtown area. All my friends who have moved to the downtown area love living down there.
Many have said it is an excellent quality of life as they live in apartment buildings with great views of Lake Michigan all year round and in some new apartments.
In determining if Milwaukee is safe, you need to consider that a lot of violent crime happens in specific areas; many parts of the downtown area of Milwaukee continue to be very safe. The city of Milwaukee is continuing to develop many of the downtown areas to try to attract people to live and work in downtown Milwaukee.
For example, I drive to downtown Milwaukee quite a bit to go to the Milwaukee Community Sailing Center on the lakefront at McKinley Marina. I have never felt unsafe there or felt that my life was threatened in any way.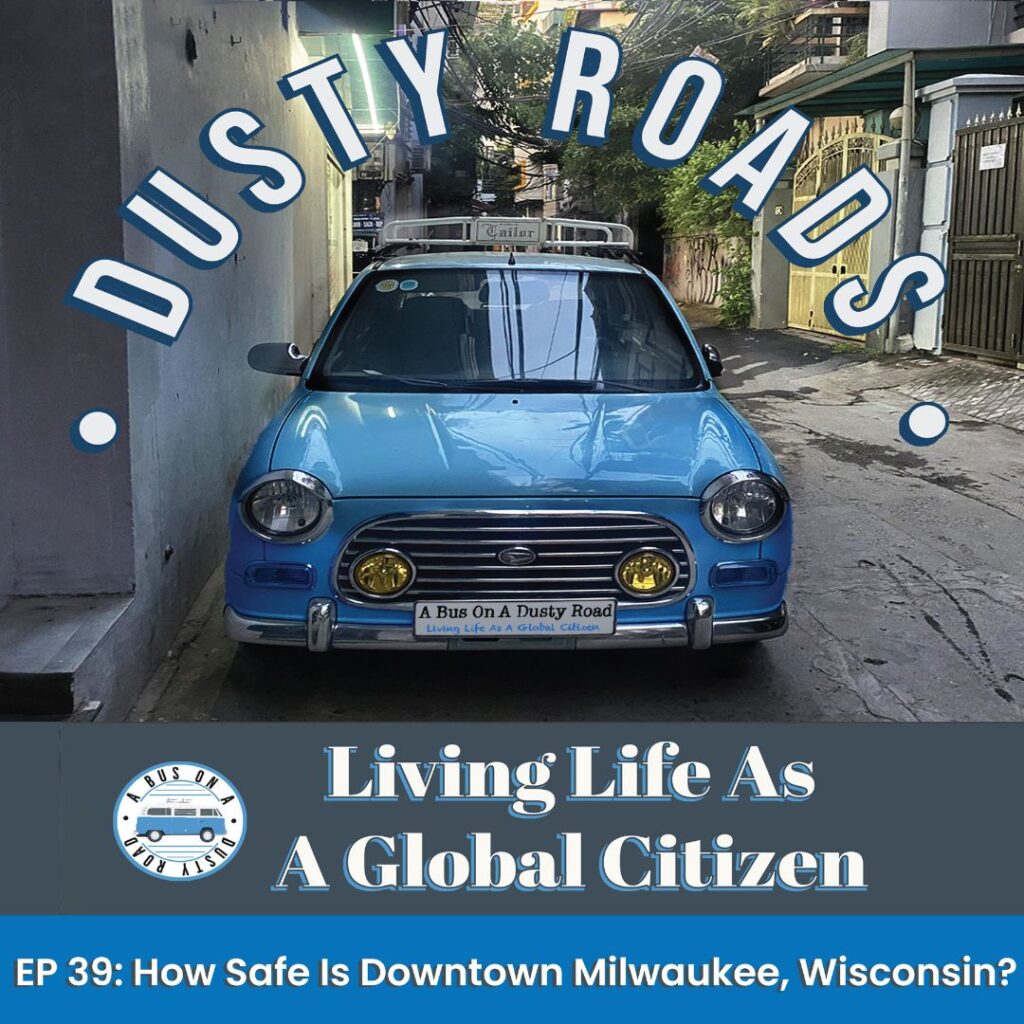 Listen To Our Podcast About How Safe Is Downtown Milwaukee, Wisconsin? below or by clicking here.
About Downtown Milwaukee Wisconsin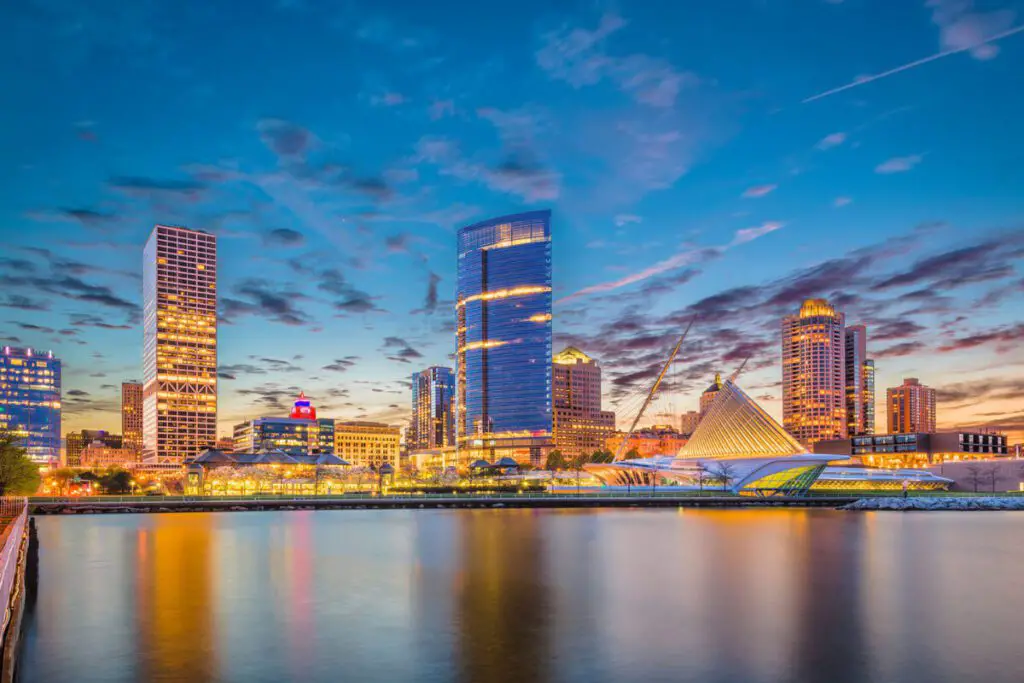 I love Downtown Milwaukee. Lake Michigan is one of the greatest assets of Milwaukee. The lakefront is filled with many activities, from kite flying, biking, running, kayaking, sailing, boating, fishing, swimming, art museums, music, theatre, and food.
It is also a city filled with various festivals, from the popular Summerfest to cultural festivals such as the German Fest. The city always has something fun for everyone.
There are great arts and cultural events, from the Milwaukee Repretore theatre to the Milwaukee Symphony Orchestra. If you like to sail, kayak, love the arts, want to fish for salmon on Lake Michigan, or eat great food, Milwaukee has something to offer you.
Visit Milwaukee has said about Milwaukee as a city to visit or live in:
Milwaukee is a very unique and fun place to stay. It has a lot to offer everyone.
But at the same time, like any major city in the United States, you should take caution when visiting downtown Milwaukee. Make sure you know the area you are traveling in and use caution in where you walk while taking care of your personal property.
Compared to its population and size, it is in the middle regarding safety, so we consider Milwaukee a relatively safe place to live and visit.
At A Bus On A Dusty Road, we talk about travel, life, sailing, and ex-pat living. We are all about "Living Life As A Global Citizen." We explore social, cultural, and economic issues and travel.
We would love to have you be part of our community. Sign up for our newsletter to keep up-to-date by clicking here. If you have any questions, you can contact me, Anita, by clicking here.
Listen to our Podcast called Dusty Roads. You can find it on all major podcast platforms. Try out listening to one of our podcasts by clicking here.
Subscribe to our A Bus On A Dusty Road YouTube Channel with great videos and information by clicking here.
Frequently Asked Questions
Where is Milwaukee located?
Milwaukee is located in the southeastern part of Wisconsin, on the western shore of Lake Michigan.
What is Milwaukee known for?
Milwaukee is known for its rich brewing history, Harley-Davidson motorcycles, the Milwaukee Bucks NBA team, and its vibrant arts and cultural scene.
What are some popular attractions in Milwaukee?
Popular attractions in Milwaukee include the Milwaukee Art Museum, Harley-Davidson Museum, Lakefront Brewery, Milwaukee Public Museum, and the historic Third Ward neighborhood.
Does Milwaukee have a professional sports team?
Yes, Milwaukee is home to several professional sports teams, including the Milwaukee Bucks (NBA), Milwaukee Brewers (MLB), and the Milwaukee Admirals (AHL).
What is the weather like in Milwaukee?
A: Milwaukee experiences a continental climate, with cold winters and warm summers. Average temperatures range from around 20°F (-6°C) in winter to 80°F (27°C) in summer.
Are there any festivals in Milwaukee?
Yes, Milwaukee is known for its festivals. Some popular ones include Summerfest, the world's largest music festival, Polish Fest, German Fest, and Bastille Days.
Is Milwaukee a safe city to visit?
Like any city, Milwaukee has areas with varying levels of safety. Overall, the city has made efforts to improve safety, but it's always advisable to take precautions and be aware of your surroundings.
Are there any notable universities or colleges in Milwaukee?
Yes, Milwaukee is home to several universities and colleges, including the University of Wisconsin-Milwaukee, Marquette University, and Milwaukee School of Engineering (MSOE).
Are there any outdoor activities in Milwaukee?
Milwaukee offers outdoor activities such as visiting the Milwaukee Lakefront, exploring the Milwaukee RiverWalk, biking along the Oak Leaf Trail, and enjoying parks like Grant Park and Estabrook Park.
Related Questions
Is Milwaukee, Wisconsin Safe?
Milwaukee cannot be considered a safe city, but despite the statistics, most of the danger is in specific areas or on the north side, so most of the city is still considered safe. This northside is a place that most tourists or visitors would not travel to. Most of the surrounding suburbs and areas within the city are considered to be safe.
By clicking here, you can discover Milwaukee Wisconsin Safe?.
Is It Safe To Walk At Night In Hong Kong? Tips to Stay Safe In Hong Kong
Hong Kong is still a relatively safe city, and Hong Kong is usually safe to walk at night. But with any place you are traveling, there are some precautions you should take when walking around a city you do not know. In recent years, Hong Kong has had some violent protests, which has increased crime. Crime in Hong Kong is considered a crime of opportunity and is not as violent as in other parts of the world.
By clicking here, you can discover more by reading our blog, Is It Safe To Walk At Night In Hong Kong? Tips to Stay Safe In Hong Kong.
What Is It Like To Live in Milwaukee?
Milwaukee is a great city to live in. A city of its size has a lot to offer, such as great sports teams, an excellent downtown area, world-class museums and parks, and many festivals—fantastic food and nightlife. Many people born and raised in the Milwaukee area usually want to stay there as they know what a great city Milwaukee is to live and work in.
You can learn more by reading our blog What Is It Like To Live in Milwaukee? by clicking here.