As the New Year comes around, many of us start to think about our New Year's Resolutions. At the beginning of the year, we may be excited about the New Year and the changes we will make, but soon we may feel overwhelmed and quit.
For a long time, the British cycling team was the laughingstock of the cycling world; their reputation was so bad that some European bike companies did not want to sell them bicycles or have them wear their apparel. Sir Dave Brailsford became their performance coach and started implementing the 1% rule or minor changes in many areas of their training, life, and even operations. These small changes had a significant impact on their performance.
Table of Contents
Thoughts And Lessons On Our New Year Resolutions And The British Cycling Team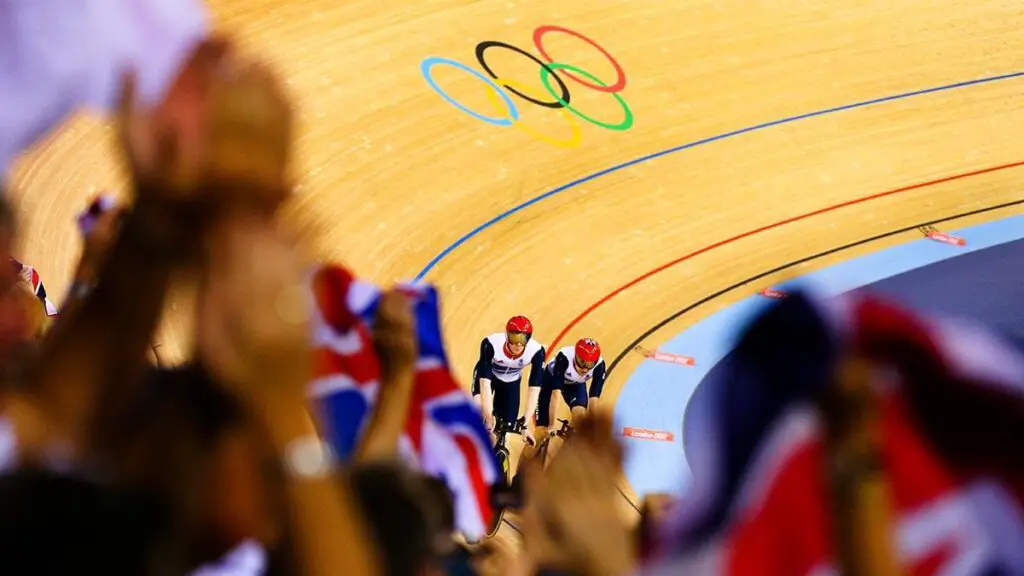 The British Cycling team was mediocre for more than a century. They had become the laughingstock of the cycling world.
The fate of the British Cycling team changed in 2003 when they hired Sir Dave Brailsford as the new performance director for the British Cycling team. Since 1908 British cyclists had won just one medal at the Olympic Games; no British Cyclist in 110 years had ever won the Tour de France.
The performance of the British Cyclist was so poor, and their reputation was so bad that many of the top bike manufacturers in Europe refused to sell bikes or gear to the team as they were afraid it would affect their brand and image if others saw the Brits using their bikes and wearing their gear.
In 2003 Sir Dave Brailsford instituted a principle called The Aggregation of Marginal Gains, or the 1% principle' this 1% improvement rule would forever change the course and trajectory of British Cycling.
The 1% Improvement Rule
The 1% Improvement rule is a rule that says we do not need to make an earthshaking improvement to accomplish great things, but instead, if we improve by small increments each day, even just 1%, significant changes can occur.
When we look at the British Cycling team, they improved some small and simple things; they o looked for something they could improve to help make a difference in their racing and cycling.
Sir Dave Brailsford and his coaches made minimal changes and adjustments. Here are some of the simple things they improved and adjusted with their cycling training:
Redesigned the bike seats, so they were more comfortable.
Rubbed alcohol on the tire for better grip.
They asked their riders to wear electrically heated shorts to keep their muscles at an ideal temperature while riding their bikes.
Outdoor riders switched to indoor riding suits.
They tested different massage gels to see which ones gave a quicker recovery.
They hired a surgeon to teach the cyclists how to wash their hands properly so they would not get sick.
They determined which pillows and mattresses led cyclists to get the best night's sleep.
They painted the inside of their truck white so they could see every spec of dust that before went unnoticed.
They started doing these kinds of minimal changes while making thousands of other tiny changes. Their riders began to make further changes, from small changes to their diet, lifestyle, and training.
The results of these small changes added up to massive changes for the team. Over the years, the British cycling team became a world-class cycling team. Just five years after Sir Dave Brailsford took over British Cycling, the British team started to dominate the cycling world.
Here is an example of their success from these small changes or by living the 1% improvement rule.
In the 2008 Beijing Olympics, they won 60% of all available medals.
In the 2012 London Olympics, the British team set nine Olympic and seven world records during that Olympics.
In the Toyko, the British Cycling team won 12 medals and was the top-winning cycling team in the Olympics.
They went on to win the Tour de France in 2012, 2015, 2016, 2017, and 2018.
The British team continues to dominate cycling as one of the top cycling teams. They accomplished this by making small changes in their daily routines, training, and life.
In speaking of this, Sir Dave Brailsford, in an interview with the Harvard Business Review, said this about their focus on minor improvements or the 1% rule: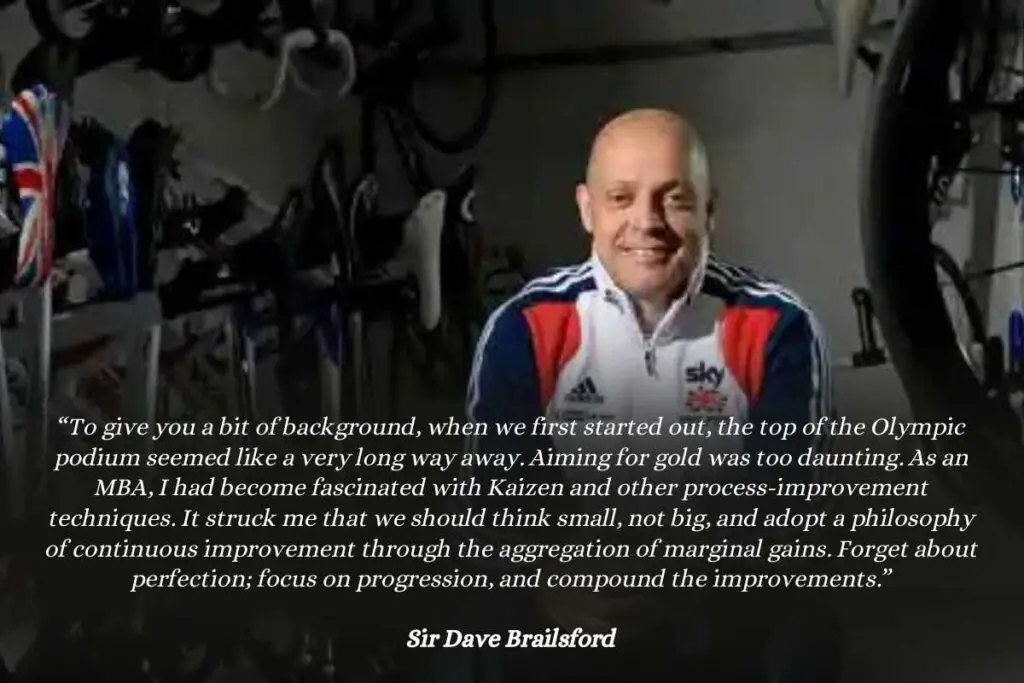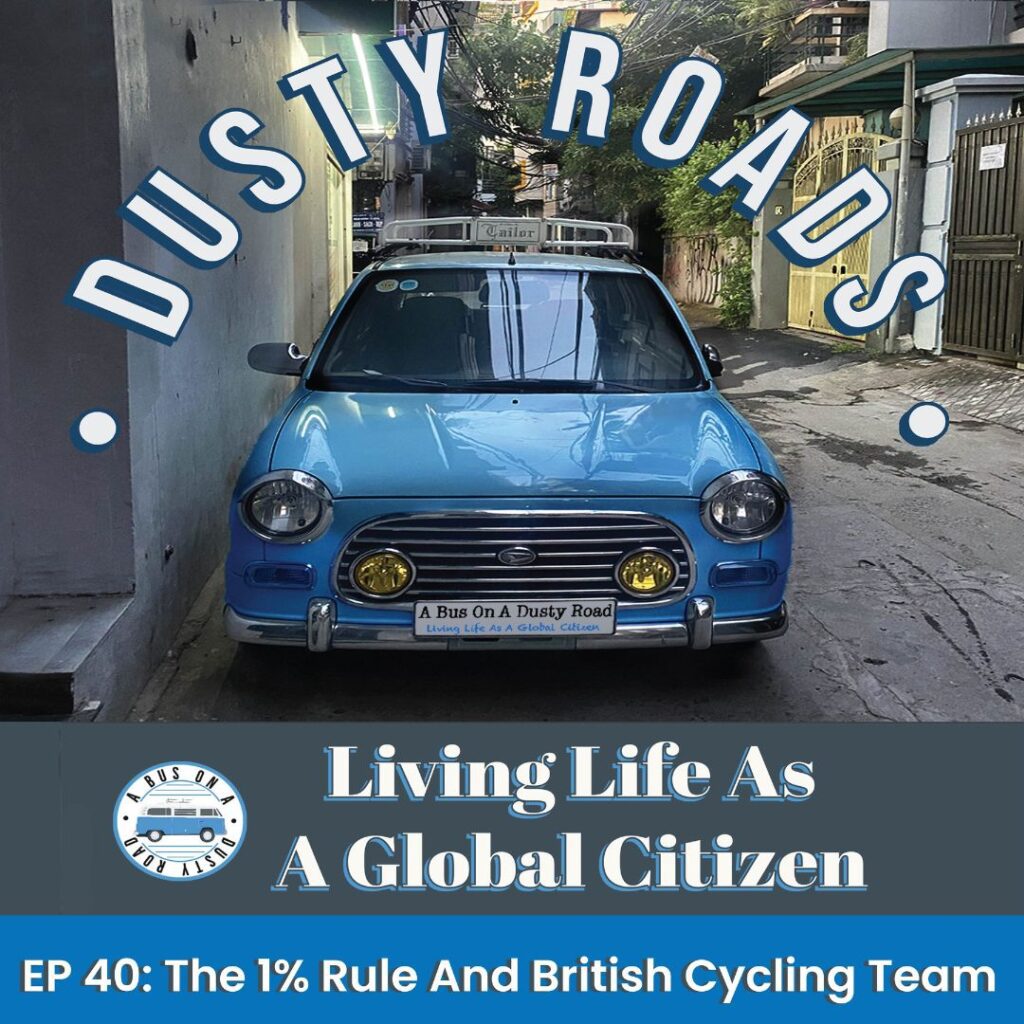 Listen To Our Podcast About The 1% Rule And British Cycling Team below or by clicking here.
The 1% Rule And Your New Year Resolutions
We can learn from the British Cycling team that the problem is not the New Year Resolutions we set as much as we focus on the wrong things. We are not looking to make the small daily changes that need to be done.
I suggest that our goals are not about the big things we do but more about the small things we do daily. To lose weight, we need to be consistent in our diet. If we want to learn a new language, we need to study the language consistently.
The small things make a difference in our lives and our accomplishing our new year's resolutions. If we take our New Year Resolutions and do something small each day to achieve our resolution, we will have completed great things by the end of the year.
That is what we can learn from the British cycling team and their 1% gain every day. If we improve by 1% every day, we can see massive changes over the long term.
At A Bus On A Dusty Road, we talk about travel, life, sailing, and ex-pat living. We are all about "Living Life As A Global Citizen." We explore social, cultural, and economic issues and travel.
We would love to have you be part of our community. Sign up for our newsletter to keep up-to-date by clicking here. If you have any questions, you can contact me, Anita, by clicking here.
Listen to our Podcast called Dusty Roads. You can find it on all major podcast platforms. Try out listening to one of our podcasts by clicking here.
Subscribe to our A Bus On A Dusty Road YouTube Channel with great videos and information by clicking here.
Related Questions
Is It Always Dark In Sweden? About The Midnight Sun
The magical thing about living or visiting Sweden is how different the sunlight and darkness can be between the winter and summer months. The summer months can become a magical time when it is light all the time, whereas in the winter months, you will; you are usually encased in darkness.
By clicking here, you can discover Is It Always Dark In Sweden? About The Midnight Sun.
Is Swedish Cooking Bland?
Swedes have always embraced foods from other cultures and places. Like most parts of the world, the Swedes used local ingredients to spice up and add flavor to their food. Swedish food is a northern European food, so if you know how to eat it and what to eat, it is rich and full of unique flavors.
By clicking here, you can discover Is Swedish Cooking Bland?.
Why Is There No Snow In the Philippines?
It does not snow in the Philippines. Even the coldest recorded temperatures are not cold enough for snow. Because the Philippines is considered a tropical climate with moderate temperatures, the island does get a lot of rain. Climate change has caused the Philippines to have more fierce tropical storms.
By clicking here, you can discover Why Is There No Snow In the Philippines?.