I have been lucky enough to visit Angkor Wat many times. As I have visited many times, I fully understand why Angkor Wat is worth visiting.
Angkor Wat is worth visiting. Even for people who may not be history buffs, I believe that Angkor Wat is still a great place to visit. There are so many reasons why anyone traveling to Cambodia or Southeast Asia should visit Angkor Wat as part of their trip.
Table of Contents
Guide To Visit Angkor Wat In Siem Reap, Cambodia
When you are looking to visit Angkor Wat, you must fly into Siem Reap, Cambodia. Siem, Reap is a small plane that has a tiny airport.
Because Angkor Wat is such an important destination, the airport does serve both domestic and international travel.
You can also look to travel to Angkor Wat by car or boat from Phnom Penh, but most people choose to fly into Siem Reap to visit Angkor Wat.
Angkor Wat is a beautiful place to travel to and is worth your time and effort to visit. As I have traveled to Angkor many times, here are my top reasons why a visit to Angkor Wat in Siem Reap, Cambodia, is worth the time to travel there.
Angkor Wat Is The Eighth Wonder of The World
Many consider Angkor Wat an eighth wonder of the world; Angkor Wat did not make the list of one of the official seven wonders.
Angkor Wat is billed as the eighth wonder of the world as many feel it deserves to be recognized along with other significant structures such as the Taj Mahal in Agra, India, The Great Wall of China, or the Colosseum in Rome, Italy.
The Angkor Wat temple complexes magically rise out of the beautiful and lush jungles surrounding the temple structures. The beauty of the Angkor Wat temple complexes and how the temple structures were made ensure the Angkor Wat temple complexes are a significant cultural and historical site.
Angkor Wat Is An UNESCO World Heritage Site
UNESCO has recognized the Angkor Wat Temple complexes as a world heritage site. UNESCO lists Angkor Wat as one of South-East Asia's most important archeological sites.
As UNESCO has listed the site as a world heritage site, they have also set up a wide range of programs to safeguard the Angkor Wat site and its surroundings.
The Angkor Wat is one of the most significant archaeological sites in operation in the world. Tourism is vital to the site, but so are all the archaeological and research projects that continue to be undertaken at Angkor Wat.
Angkor Wat Is Rich in History
Angkor Wat means "city of temples" and is a magical place to visit. The Angkor Wat temple complexes show the remains of the once magnificent and mighty Khmer Empire. The height of the Khmer Empire in Angkor Wat was from the 11th to 12th century.
For many centuries the Angkor Wat area was the center of the Khmer Kingdom. Angkor Wat's history shows us how important this area was to the Khmer Empire because of its cultural, religious, and symbolic value.
To discover more about the history of Angkor Wat, you can read How Old Is Angkor Wat? 12 Facts About Angkor Wat Cambodia by clicking here.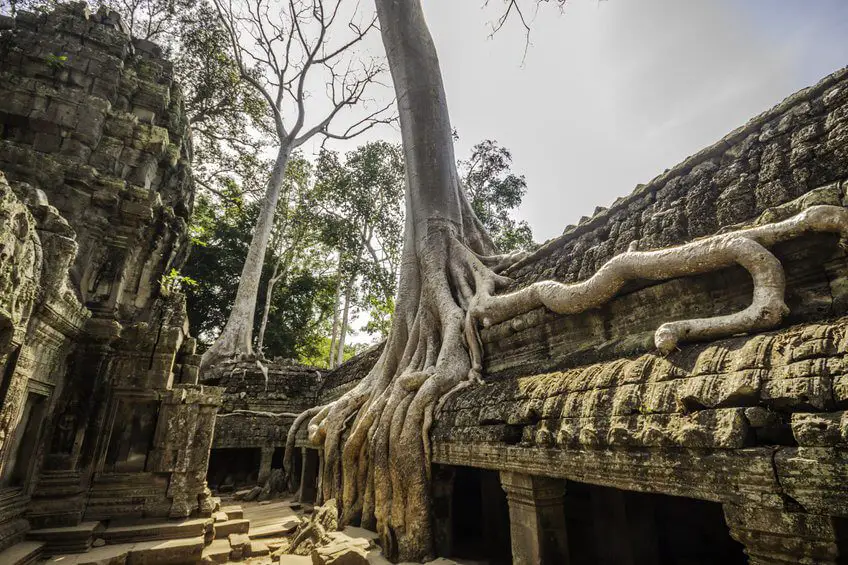 Angkor Wat Has Amazing Architecture
You cannot go to Angkor Wat and not be awe-inspired by the architecture. The architects of the vase temple complexes were true artisans.
Angkor has over 72 significant temples in the Angkor Wat area. This 72 number does not include the hundreds of minor temples scattered throughout the area. You could spend weeks looking at every temple complex and probably not see them all.
Besides the fantastic architecture of the temples, the Angkor Wat area is also rich in art and artifacts. The Angkor Wat temple has over 1,860 carved apsaras and hundreds of meters of bas-reliefs depicting Hindu legends and scenes from contemporary life.
Angkor Wat Is A Large Religious Complex
Whether you are religious or not, Angkor Wat is excellent for anyone to visit. It is considered one of the world's most significant religious structures or complexes. Angkor Wat gives us a glimpse into Cambodians' lives during the 12th century and how important the region was.
Most people may not realize that the temples were built for a Hindu God, Vishnu. Emperor Suryavarman II, who was created to be the architect and mastermind of Angkor Wat, was also a practicing Hindu.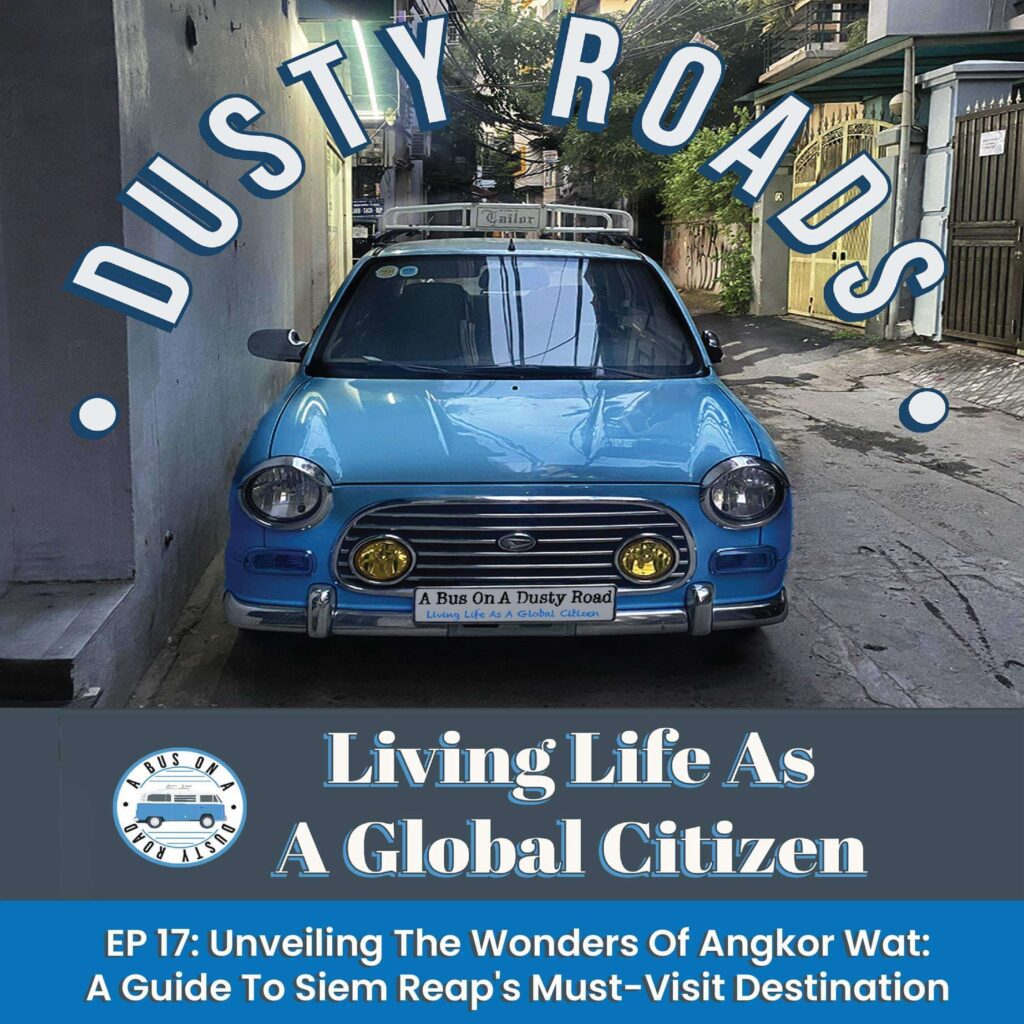 Listen To Our Podcast About Unveiling The Wonders Of Angkor Wat: A Guide To Siem Reap's Must-Visit Destination by clicking here.
Angkor Wat Shows Exceptional Ancient City Planning
The Angkor Wat site is massive as it extends over 400 square kilometers. Angkor Wat area has temple complexes and hydraulic structures that include basins, dykes, reservoirs, and canals. It shows that there was once a well-developed water and communication route.
The Angkor Wat area shows some advanced city planning for its days. The remains of Angkor Wat show us the high social order and ranking of the Khmer Empire. It shows us a city and area that had well-thought-out planning.
Angkor Wat Shows You Magnificent Cambodian Culture
Angkor Wat promises to offer you some vibrant experiences. I like to say that Angkor Wat shows the very best of Cambodia because you get to see firsthand how magnificent the Khmer civilization was during the time of Angkor Wat.
During the height of Angkor Wat, the area was the center of Southeast Asia. The famous Khmer Emperor Suryavarman II was known to be a great diplomat. Even visitors from as far as China came to Angkor Wat in the 12th century.
For many years, Cambodia experienced such brutality as the famous killing fields and Khmer Rouge. Still, Angkor Wat allows us to experience how advanced this Khmer culture was during this time period.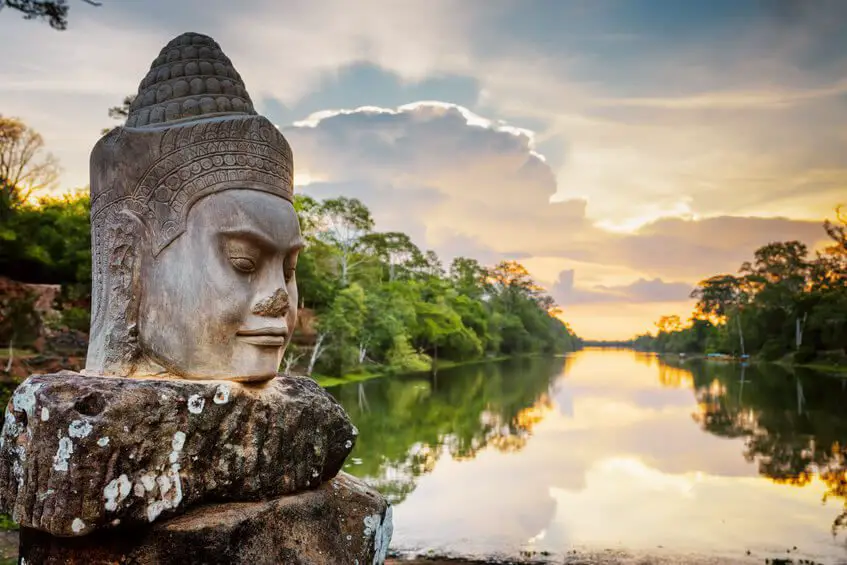 In Angkor Wat, You Can Go Off The Beaten Track
What makes the Angkor Wat Temple complex park so interesting is that Angkor Wat Park is a park that has inhabitants. Many villages surround this architectural monument, and some of the inhabitants, and their families have lived in the area since the Angkor era.
This is why you will still find some people living in the area and even rice continuing to be cultivated.
One of my favorite things when I go to Angkor Wat, is to get off the beaten track and see some of these less-traveled villages and areas. Some of our best experiences have been with the Cambodian people – many school-age children- we met while exploring the Angkor Wat area and park.
Cycle Around Angkor Wat
Cycling around the Angkor Was Temple complexes is a great way to see and experiences some impressive ancient Cambodian temple complexes up close and personal.  Cycling around Angkor Wat is one of my favorite ways to see the temple complexes.
When you cycle around Angkor Wat, you will have the freedom to see Angkor Wat at your own pace and see things that you could never see in a car, bus, or even a tuk-tuk.
If you are not much of a cyclist or do not want to cycle due to the heat or the roads, my next suggestion would be to take one of Cambodia's famous tuk-tuks around Angkor Wat.
By clicking here, you can read more about cycling in Angkor Wat by reading Why Every Cyclist Should Ride Around Angkor Wat Cambodia?
Angkor Wat Offers Amazing Photo Opportunities
Angkor Wat is a photographer's dream; all the temple complexes and the surrounding areas are filled with prize-winning photos waiting to happen. The sunsets and sunrises are magical, but you can film many other things around the temple complexes.
Everything from the lilies coming out of the water to monks walking around the temple complexes or the elephants walking by. There are many amazing photos and subject matter of interest for any photographer. Angkor Wat is a must-visit historical site if you love photography and taking amazing photos.
Angkor Wat Has Magical Sunrises and Sunsets
Sunrise or sunset at Angkor Wat is magical. I have personally experienced both the sunrise and sunset of Angkor Wat.
One of my favorite memories was when I did the Angkor Wat bike race for charity, and we would get to Angkor Park before sunrise. Just as the sun was rising, the race would start. Seeing the sun rising over the Angkor Wat temple complexes was magical.
Monkeys at the side of the road would watch us cycle past. Some of the monkeys let out a large laughing sound, almost like they were laughing at getting up so early to see the sunrise over Angkor Wat.
Purchase Angkor Wat Park Tickets For one day, two days or more
When you travel to Angkor Wat, you can decide to have a one-day, two-day, or even a seven-day pass. How many days you want to spend at Angkor Wat park is up to you.
Unless you are a Cambodian national, you must purchase a ticket to enter the park and tickets from the Angkor Wat Ticket offered near the park. Tickets are valid for the number of days you decide to purchase them.
I usually purchase a ticket for one or two days at the park, even if I spend a few more days in the area. Besides Angkor Wat, also in the Siem Reap area is the Tonle Sap floating village which is worth seeing how there is an entire village on the boats.
There are many fun markets, shops, and even artisan workshops that you can also visit in the area. If your feet are tired, stop into a massage parlor to get a foot massage.
Angkor Wat is one of my favorite places in Southeast Asia. I have been there several times and never have tired of it. You can see and explore many beautiful things at this magnificent historical site.
At A Bus On A Dusty Road, we talk about history, travel, life, sailing, and ex-pat living. We are all about "Living Life As A Global Citizen." We explore social, cultural, and economic issues and travel.
We would love to have you be part of our community. Sign up for our newsletter to keep up-to-date by clicking here. If you have any questions, you can contact me, Anita, by clicking here.
Listen to our Podcast called Dusty Roads. You can find it on all major podcast platforms. Try out listening to one of our podcasts by clicking here.
Subscribe to our A Bus On A Dusty Road YouTube Channel filled with great videos and information.
Related Questions
What U. S Companies Profited During The Vietnam War?
During the Vietnam War, many U.S. companies profited from the Vietnam war. Some of these companies were heading toward bankruptcy, but their involvement in the Vietnam war helped make them profitable. For many others, they earned millions of dollars each year in profits from the war that helped ensure they continued to be successful or even thriving companies.
By clicking here, you can discover What U. S Companies Profited During The Vietnam War?
How Old Is Angkor Wat? 12 Facts About Angkor Wat Cambodia
Angkor Wat was founded in the 12th century by the Khmer Empire; the Angkor Wat complex is over 1,000 years old. Even though the complex is over 1,000 years old for many years, the world did not know it existed as it was buried in the dense Cambodian jungles.
You can read more at How Old Is Angkor Wat? 12 Facts About Angkor Wat Cambodia by clicking here.
What Was The Main Religion in Cambodia Before Buddhism?
Before Buddhism was so prevalent in Cambodia, the main religion was Hinduism. In fact, Hinduism was the state religion of Cambodia for over 1000 years. The Angkor Wat temple complex in Siem Reap, Cambodia, was initially built as a Hindu temple.
You can learn more by reading What Was The Main Religion in Cambodia Before Buddhism? by clicking here.