If you want to travel from Wisconsin to Canada, knowing what states in the United States actually border on Canada is good.
Wisconsin does not share any land border with Canada but does border Canada through Lake Superior. There are no border crossings between Wisconsin and Canada. Most people traveling to Canada from Northern Wisconsin will travel via one of Minnesota's border crossings.
Table of Contents
Wisconsin Does Not Directly Border Canada
Wisconsin does not directly border Canada. Lake Superior, one of the Great Lakes separates Canada and Wisconsin.
If you want to drive from Wisconsin to Canada, you will need to go through Minnesota or Michigan, but you can not drive directly to Canada from Wisconsin. No car ferry service goes across Lake Superior in Wisconsin to Canada.
Lake Superior Separates Canada And Wisconsin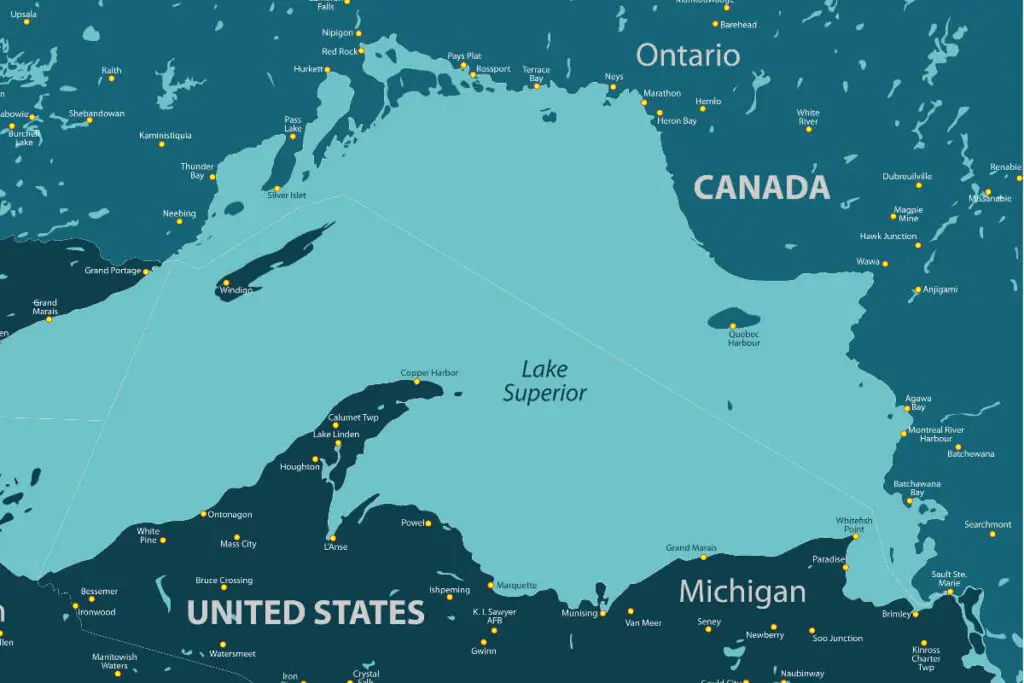 Lake Superior borders Wisconsin with Canada. Lake Supplier is the central part of America and is part of the states of Minnesota, Wisconsin, and Michigan, with Canada to the north.
Lake Superior is one of the largest freshwater lakes in the world by surface area and the third largest by volume; Lake Superior is a significant lake that is part of the Great Lakes of America.
No Land Border Between Wisconsin And Canada
There is no actual land border between the US state of Wisconsin and Canada. To get to Canada by land from Wisconsin, you must travel through Michigan or Minnesota.
This is even though parts of Lake Superior separate upper Wisconsin from Canada.
Because Wisconsin is close to the border of Canada and Wisconsin and Canada shares the Great Lakes, there are customs facilities in Wisconsin due to Wisconsin's waterways that are close to Canada.
Canadian Crossings In Minnesota
If you are traveling in Upper Wisconsin, one way you can get to Canada from Wisconsin by land is by traveling through Minnesota. There are several borders between Canada and Minnesota. Many people traveling from Wisconsin to Canada will choose to travel via Minnesota.
Here are the major border crossings between Canada and Minnesota:
Lancaster / Tolstoi Border Crossing
Lancaster/Tolstoi is a lightly used border crossing with limited operating hours. The border is usually used for vacationers and residents in both Canada and Minnesota.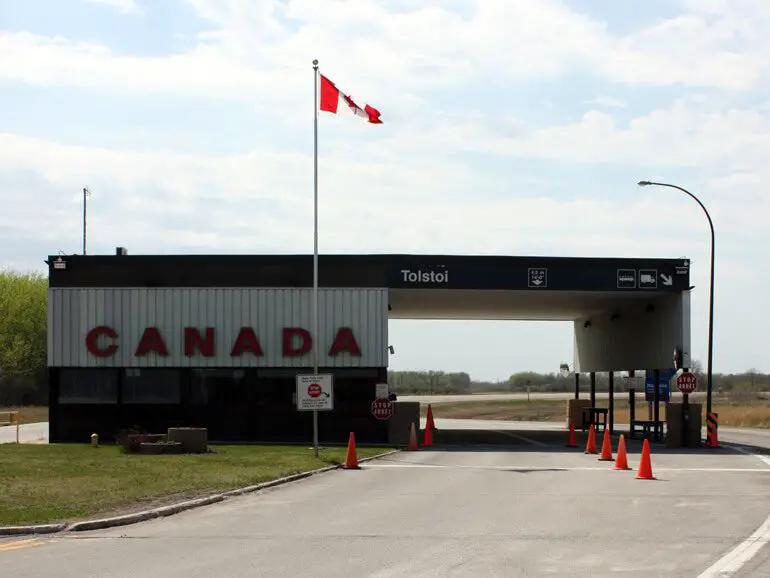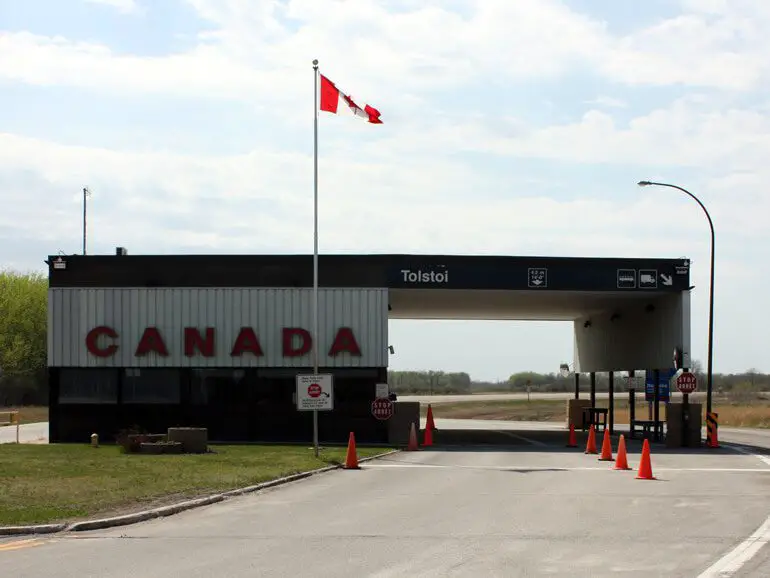 The border is on the western side of the state of Minnesota. So unless you have a reason to get to Canada from this border, it is not the most direct border for you to get to from Wisconsin.
If you do happen to travel the Lancaster/Tolstoi border and it is closed, you can go approximately 30 miles west to the Pembina/Emerson border in North Dakota, which is open 24 hours.
Pinecreek / Piney Border Crossing
Pinecreek and Piney are at Minnesota Highway 89 and Manitoba Highway 89. The Pinecreek/Piney border is one of the most minor used borders in Minnesota. The area is located in the heart of the farm country.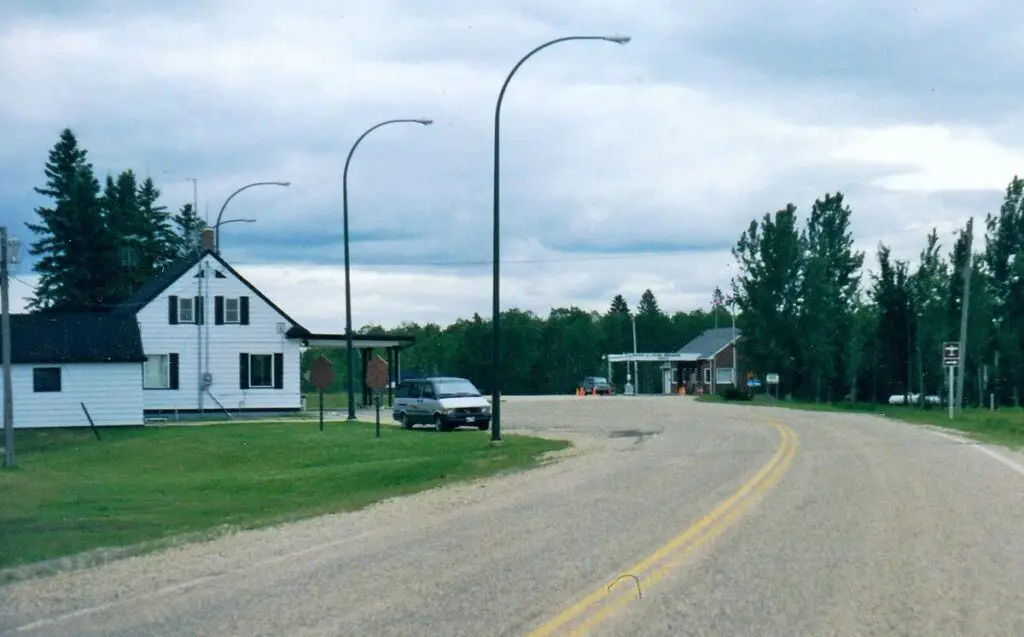 The border crossing averages less than 25 cars per day; there are rarely any major border lineups on either side.
The border has one of three other small airports with an international runway. Small aircraft from either country can land on the airstrip, be inspected, and then fly into the United States or Canada.
The airport admits about 250 small planes per month, which helps bring hunters, tourists, and fishermen to this region of the world.
Roseau / South Junction Border Crossing
Roseau and the South Junction Border Crossing is on Minnesota Highway 310 and Manitoba Provincial Road 310. The border crossing is a lightly traveled road with more vacation and resident travelers than trucks.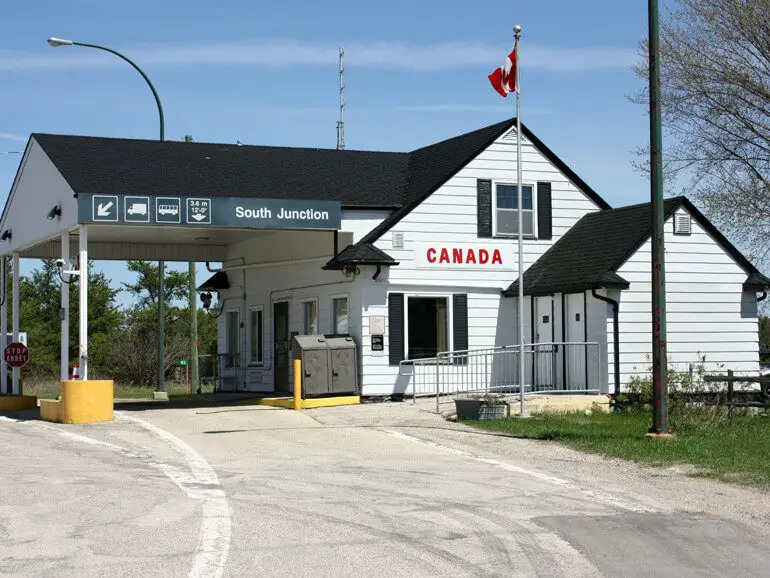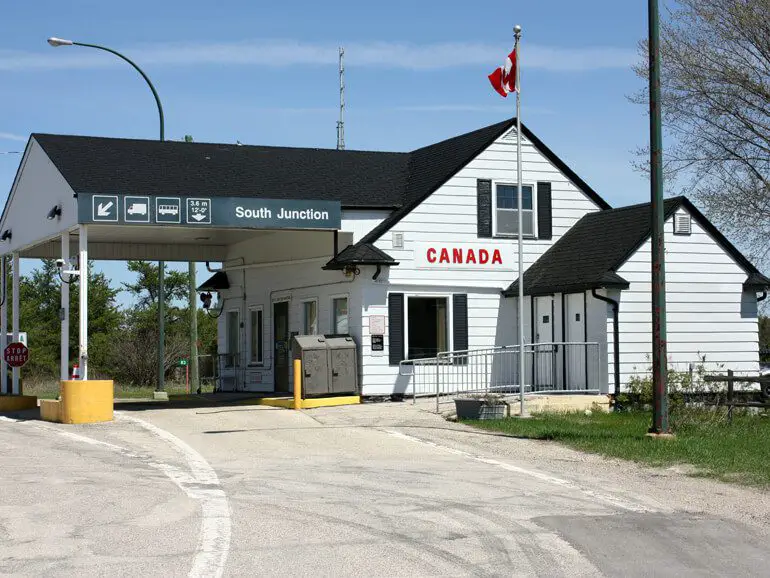 The border crossing has limited hours, so those who want to travel when the border is closed need to go about 21 miles east to the Warroad border, which is open 24 hours.
Warroad / Sprague Border Crossing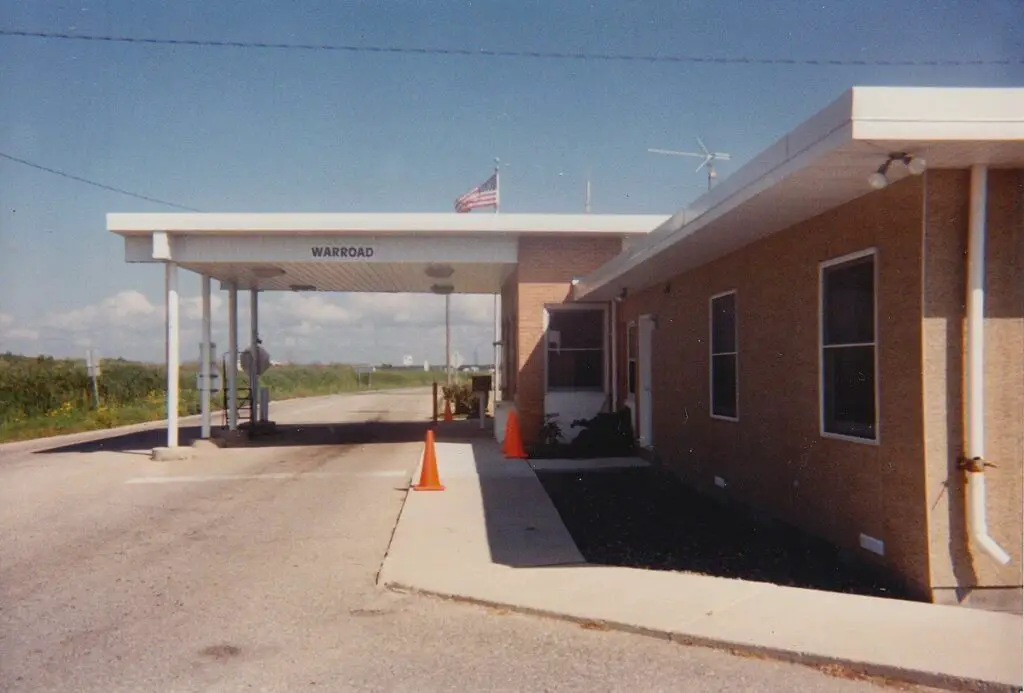 Warroad and Sprague Border crossing are at Minnesota Highway 313 and Manitoba Highway 12. The Warroad border is one of the busier borders between Minnesota and Canada.
The port is open 24 hours and is in the middle of an expansive open wetland bog.
Angle Inlet Border Crossing
The Angle Inlet Border crossing is not an official border crossing. You can get to this border area by crossing the Lake of Woods or coming in from Canada; there is no direct driving route from the US to this border.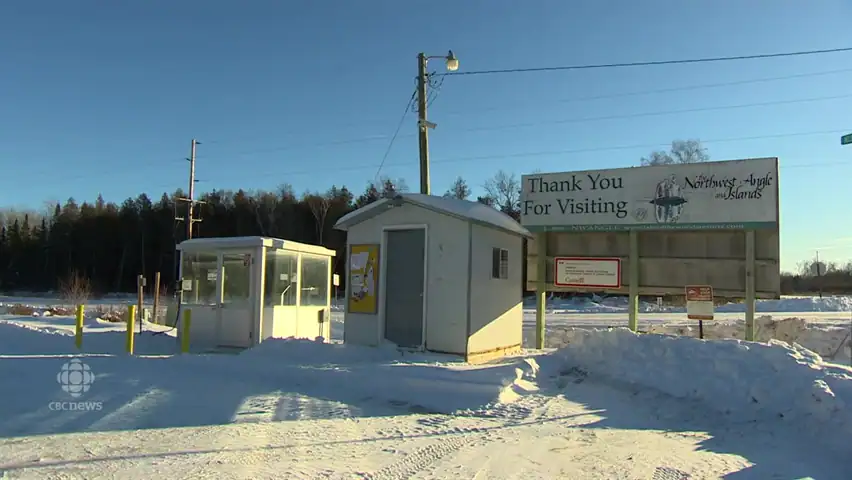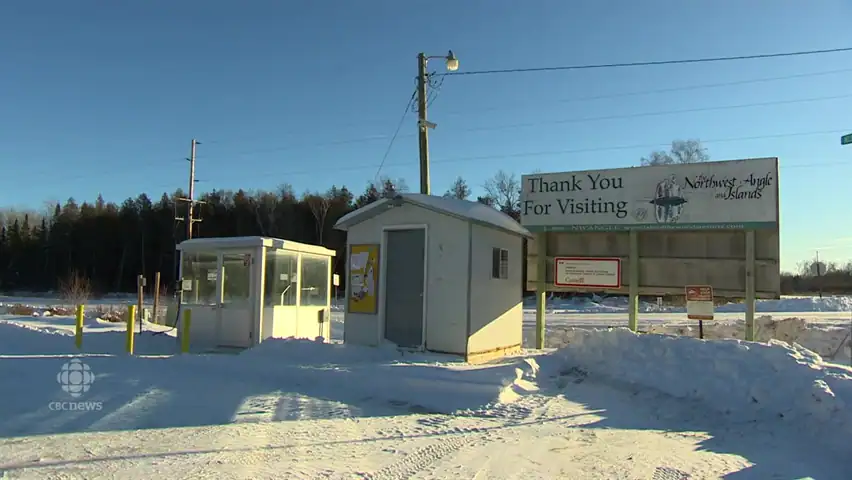 This border is the only part of the United States outside Alaska north of the 49th parallel.
The Angle is accessible by cars, boats, or planes during the summer months and by snowmobile during the winter months.
If you start in the US and travel to Angle by boat, you will never cross a border and remain in the US. If you drive to Angle Inlet, you must briefly cross the Canadian border before crossing into the US and the Angle inlet.
There are no customs premises on either Canadian or United States Border. However, suppose you decide to travel to Angle Inlet. In that case, you risk getting very stiff penalties if you cross the border into Canada and return to the USA without checking into the US CBP station.
Your fine could be up to 5,000 USD if you are caught making the crossing without permission. Border patrol and customs have posted surveillance cameras in the area to find and identify offenders.
Baudette / Rainy River Border Crossing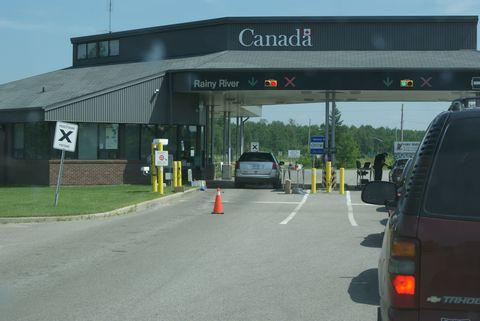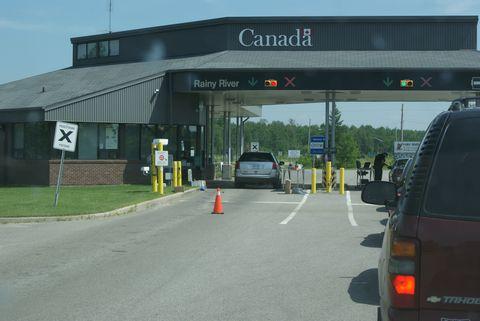 The Baudette and Rainy River Border Crossing is at MN 71, International Drive, or ON 11, Atwood Avenue. This is one of the most westerly border crossings between Minnesota and Ontario Province. It is one of the busier crossings in Minnesota and Ontario Province in Canada.
The border crossing is open 24 hours, seven days a week.
International Falls / Fort Frances Border Crossing
The International Falls border crossing is the busiest in Minnesota in Canada. It is in the top 20% of all the significant borders between Canada and the United States.
Many trucks are crossing the border, but the border is also used by vacationers and residents on both sides of the border. As this is a busy border, the traffic can be bumper to bumper, with hefty traffic during the summer holidays.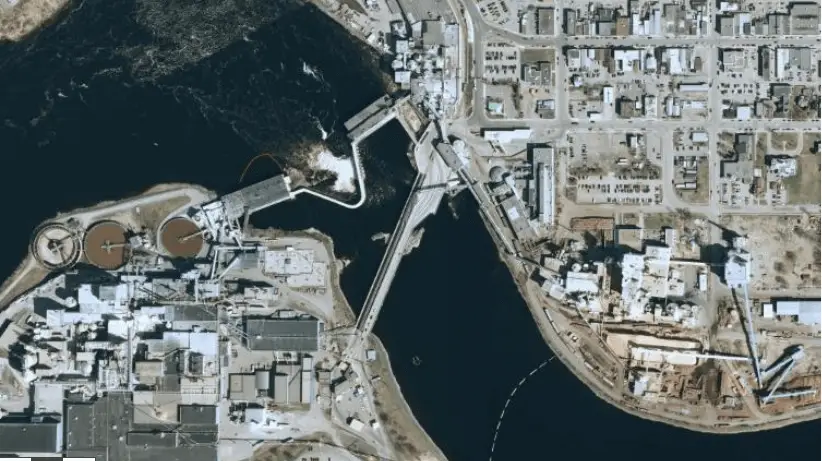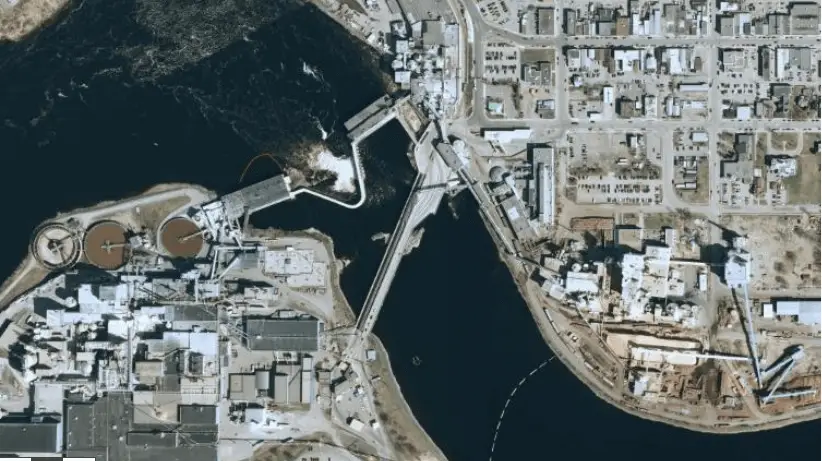 The Fort Frances – International Falls International Bridge is a private toll bridge owned by Boise Cascade and Abitibi Consolidated. See our page, Tolls for Bridges Along the U.S. Canada Border, for more detailed information and toll rates for this bridge.
Grand Portage / Pigeon River Border Crossing
Grand Portage and Pigeon River Border Crossing is at MN Hwy 61 and ON Hwy 61. This scenic drive follows Lake Superior's shore and passes through the U.S. Grand Portage State Park.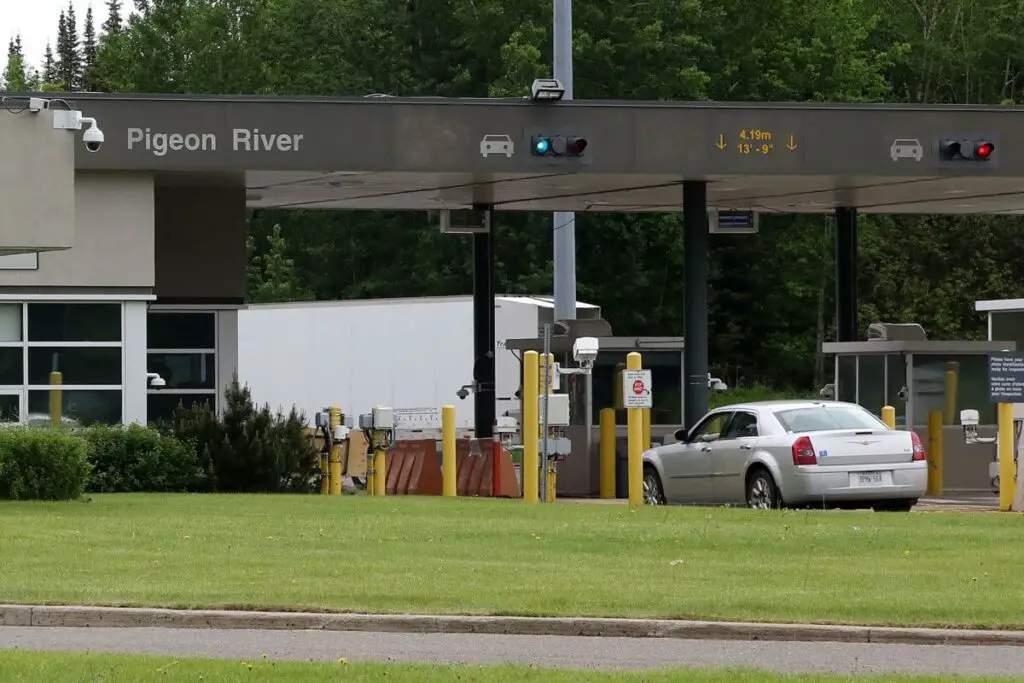 The Grand Portage border is open 24 hours a day and seven days a week. The border is a Class A Port designated as a port of entry. Foreign nationals entering the US must enter through a Class A Port.
You can discover more about the Minnesota and Canada border crossings by checking the Minnesota border crossing website by clicking here. Any foreign nationals looking to enter the United States from Canada need to check what border allows foreign nationals to enter their border crossings.
At A Bus On A Dusty Road, we talk about travel, life, sailing, and ex-pat living. We are all about "Living Life As A Global Citizen." We explore social, cultural, and economic issues and travel.
We would love to have you be part of our community. Sign up for our newsletter to keep up-to-date by clicking here. If you have any questions, you can contact me, Anita, by clicking here.
Listen to our Podcast called Dusty Roads. You can find it on all major podcast platforms. Try out to listen to one of our podcasts by clicking here.
Subscribe to our A Bus On A Dusty Road YouTube Channel with great videos and information by clicking here.
Related Questions
Is It True America Is Both Capitalist And Socialist?
America is considered both a capitalist and socialist economy; America is deemed to have a mixed economy which means it has both capitalism and socialism characteristics. Having a mixed economy in America is essential because there are some things that we need the government to intervene with on behalf of the public good.
By clicking here, you can discover Is It True America Is Both Capitalist And Socialist?.
Frank Lloyd Wright's American System-Built West Burnham Street Homes
Nestled away on West Burnham Street in Milwaukee. Wisconsin is a hidden jewel of Frank Lloyd Wright's architecture. One block of West Burnham street has some duplexes and houses were all designed by Frank Lloyd Wright, specifically for the working classes of the time. Today all those structures on West Burnham Street in Milwaukee are still standing as a testimony to this great architect.
By clicking here, you can discover Frank Lloyd Wright's American System-Built West Burnham Street Homes
All About England's Rivers Flowing Into The English Channel
Several major English rivers flow into the English Channel. These rivers include River Avon, River Dart, River Ouse, and The Solent. All of these flow into the English Channel, a body of water between England and the European mainland, especially France.
By clicking here, you can discover All About England's Rivers Flowing Into The English Channel.