I come from Milwaukee, Wisconsin, where fish fries are a cherished local tradition every Friday night. At every fish fry, there's one condiment you're sure to encounter: tartar sauce.
I've always had a profound fondness for tartar sauce, particularly the American version of this tartar sauce. That is why this sharing isn't just any tasty tartar sauce; it leans heavily towards the classic American version you'd find at any quintessential American fish fry.
Table of Contents
Tartar Sauce: The Perfect Complement To Fish
There's something magical about the tangy zip of tartar sauce when paired with the tender flakiness of a perfectly cooked fish. That creamy yet tangy blend can elevate a simple dish into something special. But I must confess, I am incredibly picky about my tartar sauce. The balance of flavors, the consistency, and the overall taste must all hit the mark.
This pickiness led me to embark on a culinary journey, searching for the perfect tartar sauce. To my surprise and delight, I made this recipe that is not only ridiculously simple but mimics the flavors of some of the best store-bought versions. The best part? You can whip this up in under 10 minutes!
Tartar Sauce: A Dive Into Its Origins
Ah, the fish fry – an iconic event, especially in certain parts of America. Picture it: golden, crispy fillets of fish, a fresh wedge of lemon to squeeze over the top, and – for many of us – that quintessential dollop of tartar sauce on the side. This tangy, creamy accompaniment has earned a place on our plates and hearts. But where did it come from?
The enigmatic origin of tartar sauce is a debate among culinary historians. Its lineage is somewhat murky, and tracing its roots takes us on a journey through time and across continents.
Roman Era: A Possible Beginning?
Some assert that the origin of tartar sauce can be traced back to ancient Rome. The Romans were known for their rich culinary tapestry and the extensive use of sauces to complement their dishes.
They had a variety of concoctions made with herbs, vinegar, and other ingredients. However, the link between these ancient Roman sauces and modern-day tartar sauce is more speculative than definitive.
The French Connection
The more commonly accepted theory is that tartar sauce originated in France. Known as "sauce tartare" in its native tongue, it was named after the Tatars – a Turkic-speaking nomadic group from Central Asia.
As the story goes, the Tatars introduced the concept of eating raw meat, which the French took on as "steak tartare." The sauce accompanying this dish eventually became known as tartare sauce.
Over time, the sauce underwent various transformations. The basic French version typically contained mayonnaise, capers, gherkins, and herbs, resembling the tartar sauce we know today.
A Global Touch – The Evolution Of Tartar Sauce
It's worth noting that while the modern version of tartar sauce might have its roots in France, the concept of a creamy, tangy sauce to complement fish and seafood also exists in other cuisines.
However, the French version gained widespread popularity and made its way to dining tables worldwide. But this recipe I have here is more of the American than the French version.
Today, you can find 'tartare sauce' with slight variations in recipe and spelling in Europe, South Africa, and Australia. And, of course, in America, it has become synonymous with fish fries and seafood dishes.
Regardless of its origins, tartar sauce is a testament to the beauty of culinary evolution. This delightful condiment has stood the test of time from ancient empires to French kitchens and onto American fish fries.
For many of us, like the fan who always needs that side of tartar sauce, its history may be less important than the joy it brings to our palate. Yet, diving into its past reminds us that every dish and sauce has a story waiting to be told.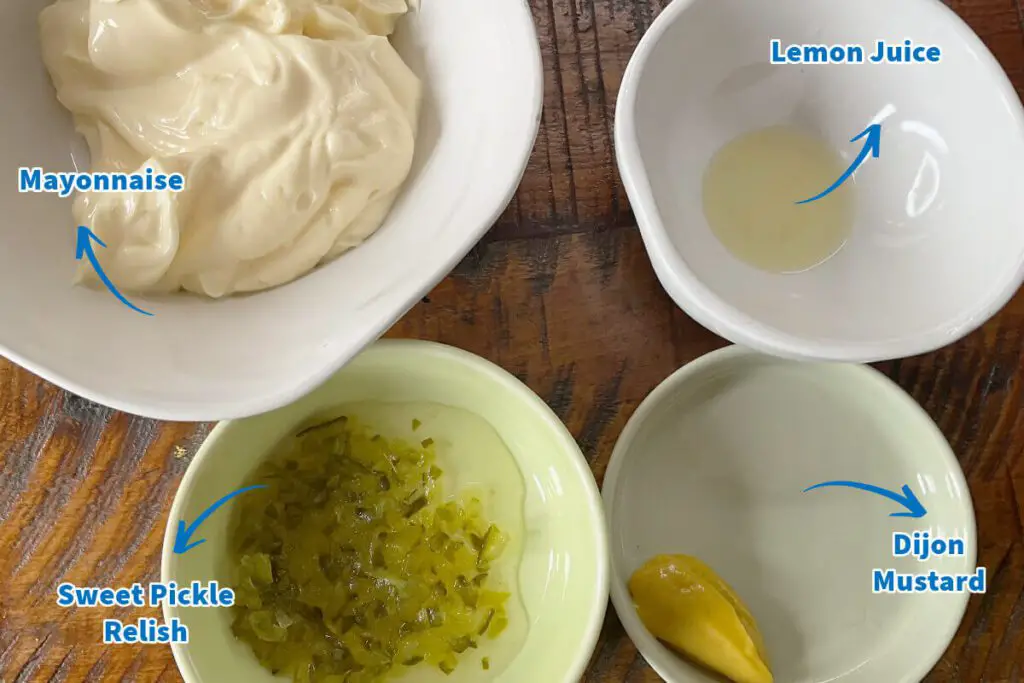 All-American Tartar Sauce Recipe Ingredients
Whipping up our tartar sauce is a breeze, and the ingredients are straightforward. Here's a breakdown of what you'll need: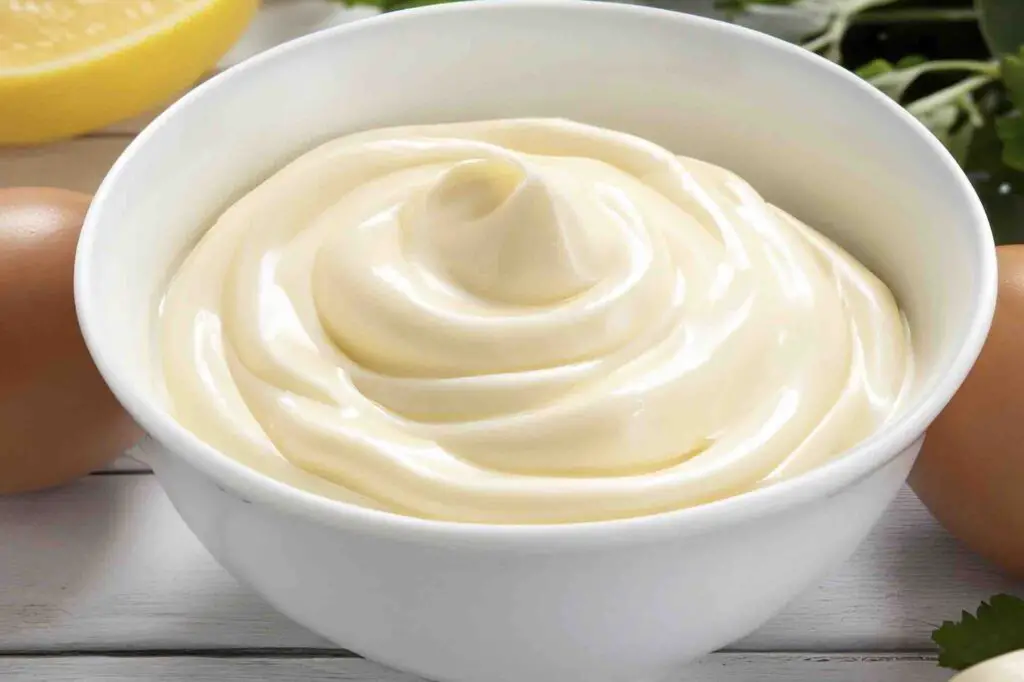 1. Mayonnaise: The creamy base that gives tartar sauce its signature texture.
2. Sweet Pickle Relish: We recommend an American sweet pickle relish for its authentic taste. And here's a little secret: don't hesitate to add a splash of the pickle juice for an extra flavor.

3. Dijon Mustard: While some recipes suggest yellow mustard, we have a penchant for the sophisticated kick that Dijon mustard adds to the mix.
4. Lemon Juice: This gives the tartar sauce its zesty tang. If you're out of lemon juice, lime juice is a nifty substitute.
With these ingredients, you're all set to create a tartar sauce that perfectly complements your fish fry!
Our Original American Tartar Sauce Recipe