Milwaukee, Wisconsin, maybe a small city nestled between Lake Michigan and the farmland of its suburbs – but it's also full of surprises! As someone lucky enough to grow up here, I'm still uncovering all there is to do.
Milwaukee, also known as Cream City, is a wonderful place to live or visit. The city is filled with a lot of great food and drink, plus a host of interesting museums and factory tours. There are a lot of great activities on Lake Michigan or near the lakefront. This city of festivals has something to offer everyone.
From outdoor activities in our many parks and trails, great restaurants with unique flavors from around the world (don't miss out on that famous cheese curd!), and culture-filled events enjoyed by locals & visitors alike—the possibilities are endless. Milwaukee has something for everyone – come explore what this wonderful city offers!
There's plenty to do in Milwaukee, from breweries to parks to festivals. Check out this insider's guide for the best of the best!
Table of Contents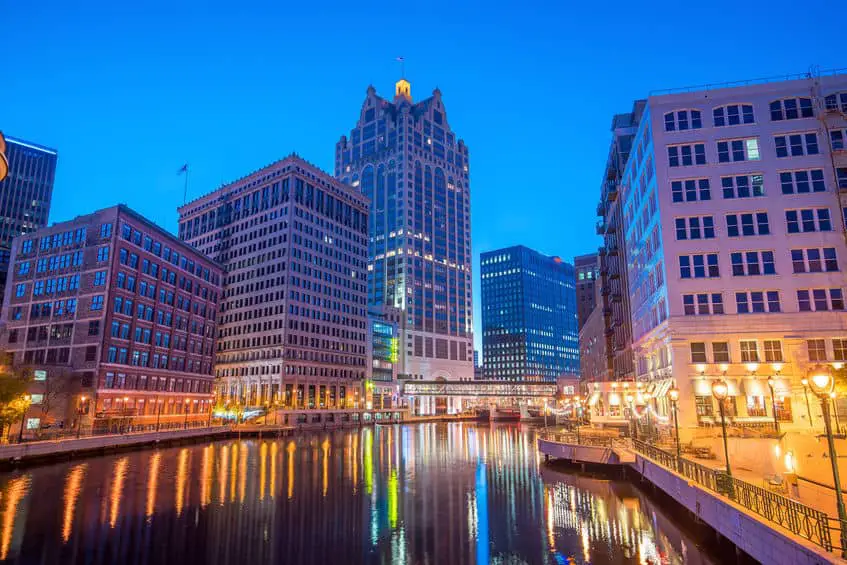 Things To Do In Milwaukee, Wisconsin, the Cream City
Milwaukee is an exciting city with something for everyone! With a population of over 600,000, it's the largest urban area in Wisconsin and one of the 5th biggest cities in the Midwest.
You'll find plenty to do along Lake Michigan – just two hours north of Chicago! From its rich culture and hidden gems to outdoor activities like fishing or sailing on picturesque lakes – Milwaukee has something unique waiting around every corner.
Milwaukee is also called Cream City, not because it is in Wisconsin, the dairy state, but because of the light-colored bricks found throughout the city of Milwaukee.
While In Milwaukee, Go Out for Beer and Brats
When you are in Milwaukee, make sure you get yourself a good brat and if you are a beer drinker, try some of the famous local beer. For Wisconsinites, beer and brats usually go hand-in-hand.
Here are some locations to get some good brats and beer:
If you do not have time to go to any of these places, you can usually find a good brat in any place that would normally serve hotdogs as a Brewers game at the American Family Field (formerly Miller Park).
While In Milwaukee Go, Bar Hopping
From the tap to your table, Milwaukee is a mecca for beer lovers! As Brew City's moniker implies, many bars and breweries are scattered throughout, providing plenty of opportunities to sample some delicious brews.
Traveling down any street in Wisconsin will surely lead you toward an inviting pub or tavern offering great beers and delectable food items sure to tantalize anyone's taste buds.
Here are some of the favorite local places to go:
While In Milwaukee, Enjoy Frozen Custard
Frozen custard is a Milwaukee favorite eaten and enjoyed all year round, even in the very cold winter. It is a true taste of Milwaukee and the dairy state of Wisconsin.
Most local places with frozen custard will also have a flavor of the day and a full menu with hamburgers and other foods. The flavor of the day will change from day to day.
You can get daily alerts on your cell phone or in your email inbox that will tell you what the day's flavor is each day of the week. If you are not sure what the flavor is, you can just drive by the frozen custard place, and usually, a sign will announce the frozen custard flavor.
Here are some of the favorite Milwaukee places to eat frozen custard: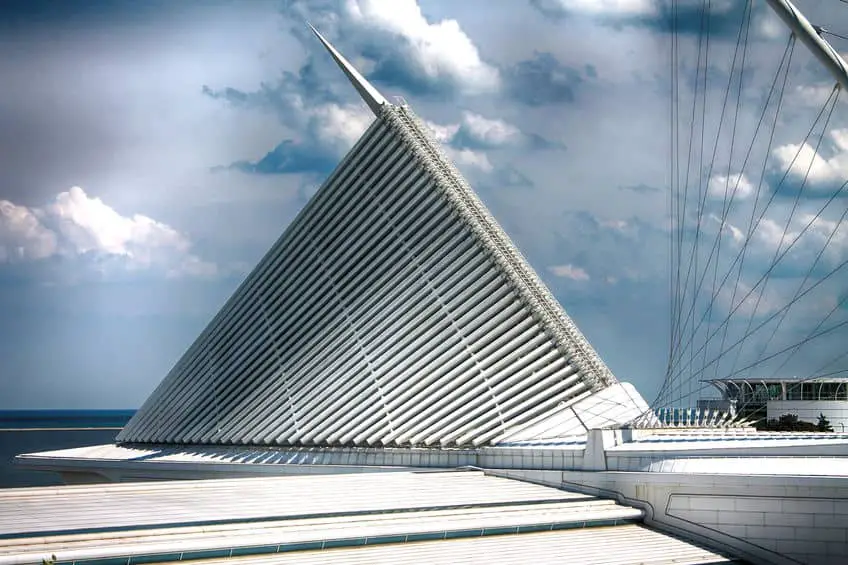 In Milwaukee, Check Out A Museum
Milwaukee has a lot of great museums. So if you like museums, you will have a lot of choices to go to throughout Milwaukee. Some museums are large and well-known; others are smaller, independent museums.
Here are some of your museum choices in Milwaukee:
In Milwaukee, Experience the Harley- Davidson Campus
Milwaukee is famous as the hometown of Harley- Davidson Motorcycles. You can see and do a lot at the Harley-Davidson Campus. Visiting Harley-Davidson is like visiting an important part of American life and culture.
Here are things to experience at Harley-Davidson Motorcycles Campus:
Explore Pabst Mansion & Museum In Milwaukee
Like Harley-Davidson is a well-known Milwaukee name, so is Pabst Blue Ribbon Beer. In Milwaukee, you can go to the Pabst Museum, which is in the Pabst Mansion or go on a tour of the Pabst factory and sample their beers at the end of the tour.
Here is some information on the Pabst Mansion & Museum and the Pabst factory tour and Pabst Theater:
Captain Frederick Pabst Mansion – Captain Frederick Pabst was a German- American who the Pabst Brewing Company was named after. This home, on 2000 W. Wisconsin Avenue In Milwaukee, was the Pabst family home from 1892 to 1908. You can visit the Mansion, which is also a Museum. They also have a lecture series and some events that will occur throughout the year. You can find out more about the Captain Frederick Pabst Mansion and Museum by clicking here.
Pabst Brewery Tours – Pabst Brewery also gives tours of the Brewery. Tour runs mainly in the evenings on weekdays and Saturdays and Sundays during the day. Tour also includes beer tastings. The Pabst Taproom also has a lot of events going on. You can find out more about the Pabst Brewery events by clicking here. You can find out more about the Pabst Brewery Tours by clicking here.
Pabst Theater – The Pabst Theatre was built by Captain Frederick Pabst in 1895 as a German-style opera house. It has opulent glamour both inside and out. Inside there is a two-ton Austrian crystal chandelier and a staircase made with white marble. The Pabst Theater is still in operation today so you can catch a show there. To find out more about the Pabst Theater and what is playing there you can click here.
Go to the Milwaukee County Zoo
The Milwaukee County Zoo is considered to be one of the best zoos in the United States. Not only does the zoo have a lot of animals, but they have rides and other educational events. Plus many times during the summer or the holidays, they have special events taking place. The zoo is located at 10001 West Blue Mound Road, Milwaukee, Wisconsin. But you can get there by car, taxi or bus.
To find out more about the Milwaukee Country Zoo and its events and facilities, you can visit their website by clicking here.
Attend a Festival in the Milwaukee -The City of Festivals
Milwaukee is also called the City of Festivals, as the city has so many different kinds of festivals that happen all year round. Many of these festivals happen in the summer, but some take place at other times of the year.
Here are some of the major festivals in the City of Milwaukee:
Summerfest – takes place in June and July each year.
Brady Street Festival
Brewfest – Held at McKinley Park each July.
Polish Fest – takes place in June each year.
Pridefest – takes place in June each year.
Festa Italiana – takes place in July each year.
Lakefront Festival of Arts – takes place in June each year.
Locust Street Festival of Music and Arts – takes place in June each year.
Cedarburg Strawberry Fest – takes place in June each year.
Bastille Days – takes place in July each year
Garlic Fest – takes place in June each year.
To find out more about most of Milwaukee's festivals, you can visit the Visit Milwaukee website by clicking here.
Wisconsin also has an excellent State Fair in August each year. The Stake Fair Park is in West Allis but not too far from downtown Milwaukee. The Wisconsin State Fair Park also has events at the park year-round. You can find out more about the Wisconsin State Fair and the Wisconsin State Fair park by clicking here.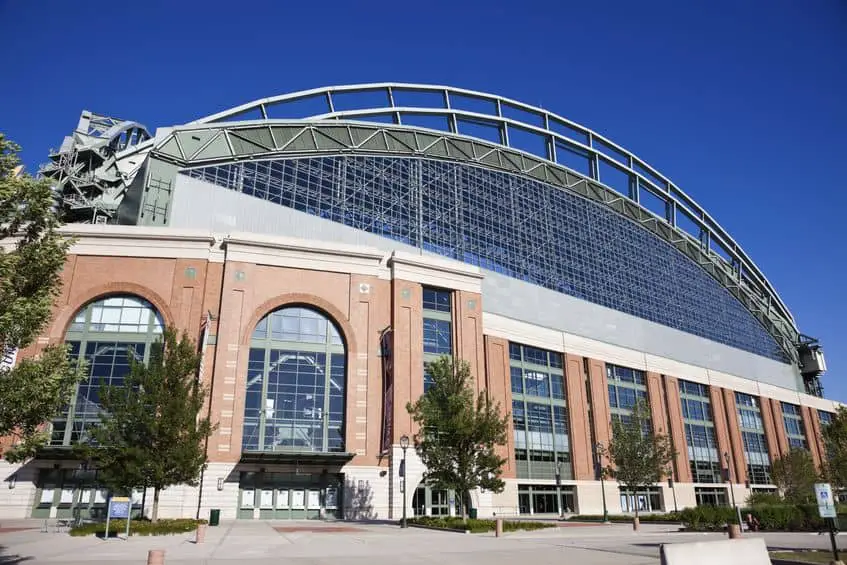 Go to a Sporting Event in Milwaukee
Milwaukee is a huge sporting city, so all the Milwaukee teams are highly supported. Here are some of Milwaukee's favorite teams and where you can get tickets to see them play:
Explore Milwaukee's Lakefront Area
Milwaukee has a wonderful lakefront area with many different things you can explore on the lakefront. It is a great place to walk, cycle or just drive around and enjoy. While there check out some of the mansions and older houses nearby.
Here are some fun things you can explore on the Milwaukee Lakefront:
Go Cruising on Lake Michigan
You cannot visit Milwaukee without exploring all the wonders of Lake Michigan. Lake Michigan is the largest freshwater lake entirely in the United States.
As Milwaukee is on Lake Michigan, several cruise companies have boats you can take to see the lake and waterways of Milwaukee.
Here are some boat tours you can take to cruise around Lake Michigan and the Milwaukee rivers:
There is also fishing charters that go out on Lake Michigan to fish for salmon, trout and other fish.
Go Sailing around Lake Michigan.
Lake Michigan is a wonderful lake to sail on. The lake has some wonderful views of the city. Here are some places you can go sailing:
Sea Dog Sailing – Sea Dog Sailing has a 38-foot boat that will take you around Lake Michigan. You can find out more about this and the Sea Dog Sailing by clicking here.
Milwaukee Community Sailing Center – To really sail at the Milwaukee Community Sailing Center, you need to be a center member. If you live in Milwaukee and want to sail, this is a wonderful club to join, It is an excellent sailing school. But sometimes, they offer trying-to-sail classes where you can get on a boat for a few hours with an experienced sailor. You can find out more about the Milwaukee Community Sailing Center and its schedule by clicking here,
Kayak, Canoe, or Paddleboard on The Waterways in Downtown Milwaukee
Milwaukee also has some great kayaking, canoeing, or paddleboarding on the riverways in downtown Milwaukee. This is a great way to experience life around the waterways of Milwaukee.
Here are the places you can get a kayak, canoe, or paddleboard rental or tour:
Go to see Frank Lloyd Wright's – Burnham Street Block
Frank Lloyd Wright was from Wisconsin, so he designed many significant buildings. One of these hidden treasures is the entire block on West Burham Street with small houses that Frank Lloyd Wright designed for his American System-Built Homes in South Milwaukee. You can find these homes at 2714 West Burnham Street.
You can read more about these homes by reading our blog entitled Frank Lloyd Wright's American System-Built West Burnham Street Homes by clicking here.
Visit the Mitchell Park Domes – A Milwaukee Favorite
The Mitchell Park Domes are part of the Milwaukee Public Park System and three dome-shaped horticulture greenhouses with different kinds of plant species. If you love greenhouses this is a must see series of greenhouses.
Growing up, each time we rode past the Mitchell Park Domes, we would call it the bra factory as you could only see two domes at a time, and we always thought it looked like an oversized woman's bra.
Here is some information on the different Mitchell Park Domes:
Show Dome – This dome will change its displays and flowers about five times a year according to the season.
Desert Dome – The Desert Dome has plants from the deserts of Africa, Madagascar, South America, and North America.
Tropical Dome – The Tropical Dome is like a rainforest that has over 1,200 species of tropical plants, including chocolate, banana, and vanilla. 
You can find out more about the Mitchell Park Domes by clicking here.
With a bustling city vibe and beautiful lake views, Milwaukee is the perfect place to explore! From cultural activities to outdoor recreation, this vibrant Wisconsin destination has something for everyone. So come experience all that the town on Lake Michigan's shoreline has to offer!
A Bus On A Dusty Road is about Living Life As A Global Citizen; we talk about everything to do with travel, life, culture, food, and ex-pat living. We would love to have you be part of our community. Sign up for our newsletter to keep up-to-date by clicking here. If you have any questions, you can welcome to contact me, Anita, by clicking here.
Related Questions
Is it Safe in Milwaukee?
Most parts of the city of Milwaukee are safe, especially in the established tourist areas. But you should avoid the inner city area which is generally the northside or northwest of downtown areas, especially at night. Unless you know someone in these areas, the chances are you will not travel there. I grew up in Milwaukee and we rarely go to that part of Milwaukee. The lakefront area and downtown area in Milwaukee are usually safe.
But with that said, if it is at night do not go out alone and like in any major city around the world avoid areas you do not know or are not sure are safe.
Is the Milwaukee General Mitchell International Airport area safe?
Most of the areas around the Milwaukee General Mitchell International Airport is safe. But as with all major cities, I would not go out alone at night and also avoid going into areas you are not sure are safe.