Many people make New Year resolutions each year, but by the time January has ended, many of us have also forgotten our New Year resolutions.
You can do particular things to ensure that you can stick with your New Year's resolutions. Everything from ensuring they are specific, measurable, attainable, realistic, and time-bound. Included with that, you should ensure that New Year's resolutions have a system where you can keep track of your resolutions and break them down into specific tasks you need to do.
Table of Contents
Understand that you will have setbacks along the way, but as long as you continue to move forward, you can obtain your goals.
Ten Steps To Help You To Stick To Your New Year Resolutions
Ah, the New Year… A fresh start, seemingly endless possibilities, and a renewed motivation to reach our goals! You've set some high hopes for yourself this year: maybe you want to finally progress on your dream career path or shape up that body you've been planning to hit the gym for.
Backtracking and procrastination can happen – but don't worry! Here are 10 steps to help you stick to your new year's resolutions.
Make Your New Year Resolutions Specific
One of the first things you need to do when making New Year's resolutions is to ensure they are specific. That is why we love making New Year resolutions in particular physical, spiritual, emotional, social, intellectual, financial, and career or professional categories.
If you make your New Year's resolution specific, it will help to ensure that you can stick with those New Year's resolutions better.
Make Your New Year Resolutions Measurable
The next thing you need to do is make sure that your New Year's resolutions are measurable; by being measurable, you need to ensure that it's something you can measure or calculate.
For example, not just say read a book but read a book once a month. Then you will know that you need to read a book once a month to complete your goal.
A New Year resolution must be something that you can be able to measure over time.
Make Sure Your New Year Resolution Is Attainable
Your New Year's resolution also has to be attainable. If you say that you want to run a marathon within six months, but right now you can hardly run or walk, that might be a goal that may be hard for you to obtain. Instead, you might be better off setting a goal that you will be able to walk 1 to 3 miles within three months.
Your goal has to be something that you know you can obtain. And most goals are things that need to be done step-by-step through consistent effort.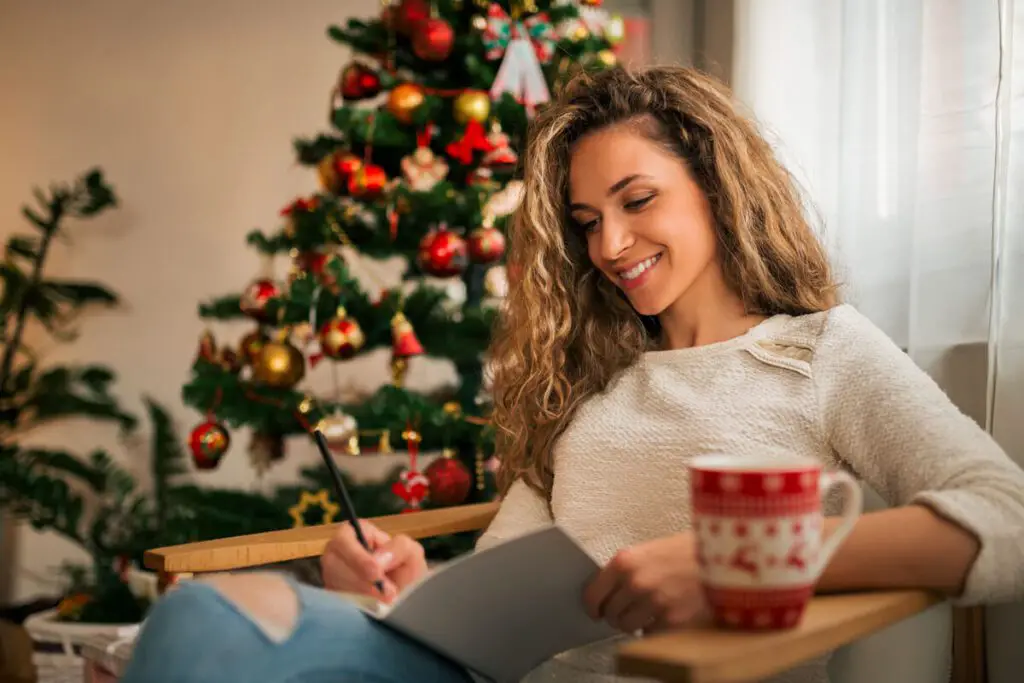 Have Realistic New Year Resolutions
It would help if you had realistic New Year's resolutions. If, for example, you want to lose 20 pounds per week, that is probably not attainable for most people. Instead, you can say you want to lose an average of 2 pounds per week which would be more realistic.
So your New Year's resolutions must be a realistic amount of time or be practical.
Set Time Related New Year Resolutions
Your goals need to be time-related. It needs to be a goal that will push you and stretch you but at the same time is something you can achieve. Most people do well if they have a plan that is set within a specific type of time.
A time goal would be to exercise five days a week. In the next three months, I will save $4000. Those are all goals set for a specific amount of time.
Set Shorter Term Goals With Longer Term Goals
We recommend that you break your goals down. In other words, have a yearly plan and then six-month goals. You could then break the New Year resolutions down into three months, one month, one week, and then what you need to do every day.
If you break your goals down and say this is what I need to do today to accomplish my goal, it helps you know what you must do each day to achieve your New Year resolutions.
Divide Goals Into Categories To Improve Your Life
We believe that you should look at different categories for all your goals. Categories such as spiritual, emotional, social, physical, financial, career, or professional can help you have well-rounded New Year resolutions. You can change the basic categories to fit your own life.
You can read our blog about New Year Resolutions You Can Stick With Throughout The Year by clicking here to learn more about the specific categories.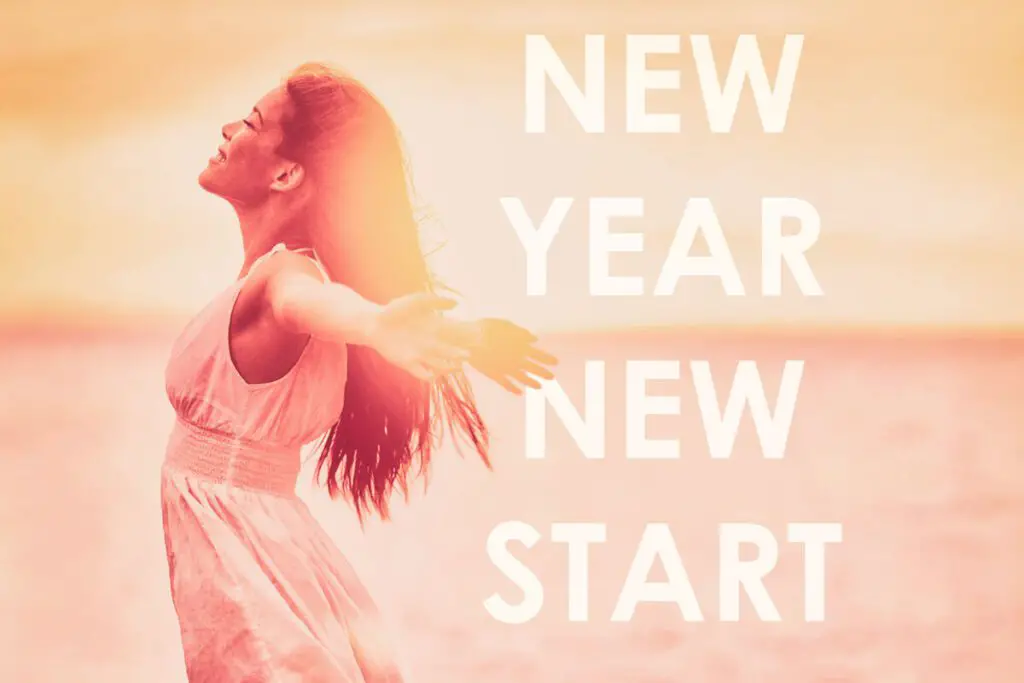 Have An Easy Way To Record And Review Goals
We believe that you need to have an easy way to be able to see your goals and to be able to record your goals. We use the app Trello, and we have set up a board just for our goals.
On the Trello boards, we list our yearly, six-month, three-month, and one-month goals and what we need to do this week. This helps us to be able to see our plans all in one place and to know exactly what we need to do to obtain them for the week and then each day.
Understand There Will Be Set Backs To Your Resolutions
Understand that there are setbacks, so give yourself some slack and understand that if there is a setback, the most important thing you can do is to get back on track. If you get back on track, then you have a better chance of achieving your goals than if you did not get back on track.
Most people do not achieve their goals because they give up before they are accomplished. And even those people who achieve their goals have setbacks. So when you have a setback, learn to get back on track and to your goal.
Have A System In Place For Frequently Evaluation of Progress
Have a system in place where you can evaluate your progress. That is one of the reasons why we like the Trello app. The Trello app allows us to set up boards and move cards from category to category; we can visually see where we are with our goals.
What type of system you use is not as important as the fact that you do have a plan in place. The system helps you look at ways to achieve your goal and that you were systematically looking at those goals for the first week of the new year and throughout the entire new year.
Making sure you stick to your New Year's resolution takes time, effort, and planning. But anyone can stick with their New Year's resolutions if they do these things; understand that there will be setbacks along the way but continue to get back on track with your goals.
At A Bus On A Dusty Road, we talk about travel, life, and ex-pat living. We are all about "Living Life As A Global Citizen." We explore social, cultural, and economic issues and travel.
We would love to have you be part of our community. Sign up for our newsletter to keep up-to-date by clicking here. If you have any questions, you can contact me, Anita, by clicking here.
Listen to our Podcast called Dusty Roads. You can find it on all major podcast platforms. Try out listening to one of our podcasts by clicking here.
Subscribe to our A Bus On A Dusty Road YouTube Channel with great videos and information by clicking here.
Related Questions
Why Ancestry Travel is The New and Exciting Travel Trend
Ancestry travel is a new and exciting way to travel as it helps you discover your family history. The ancestry travel trend has been driven partly by at-home DNA testing, people wanting to travel with meaning, and a new perspective on life. Ancestry travels, you feel a connection with the place you are traveling to and your ancestors.
To learn more, you can read our blog on Why Ancestry Travel is The New and Exciting Travel Trend by clicking here.
15 Things To Do In Milwaukee, An Insiders Guide
Milwaukee, also known as Cream City, is a beautiful place to live or visit. The city is filled with great food and drink, plus a host of exciting museums and factory tours. There are a lot of great activities on Lake Michigan or near the lakefront. This city of festivals has something to offer everyone.
By clicking here, you can discover 15 Things To Do In Milwaukee, An Insiders Guide.
3 Easy Steps to Handle Stress And Pressure In Life
Alia and Thomas Crum wrote a fascinating article in the Harvard Business Review that stated that stress in our lives could prove good. Especially if we learn to see the stress, then own up to the stress, and finally use the stress to our advantage.
By clicking here, you can discover more by reading our blog, 3 Easy Steps to Handle Stress And Pressure In Life.